Hybrid Strains Catalogue 2023
Welcome to a world of balanced experiences with hybrid cannabis varieties. Explore the best mixes of Indica and Sativa plants in our detailed 2023 list of marijuana hybrid flowers.
Check our in-depth reviews for a closer look, with information on where to buy them online.
How to use Weed Review's hybrid strains index?
Each hybrid strain showcased on this page presents two primary details:
Name: You may recognise the strains from sources, store visits, or having tried it before.
THC & CBD potency: These indicators specify the quantities of THC (tetrahydrocannabinol) and CBD (cannabidiol) within the strain. For instance, strains like LSD could feature a decent mix of THC-CBD profiles that offers a harmonious blend of effects, while others like Bruce Banner might lean towards higher THC content for a more potent experience.
The 'Review' button takes you to a detailed review of the hybrid, highlighting different aspects like:
Effects: How the strain can induce a mix of sensations, from relaxation and happiness to increased focus.
Benefits: The medicinal features of the hybrid like pain relief, stress reduction, and improved sleep.
Onset time: A quick estimate of when the effects might kick in and the best timing for consuming that particular hybrid strain.
Aroma & taste: Hybrids can have a broad spectrum of smells – fruity, earthy, spicy, sweet. We give you a glimpse into what to expect with each hybrid.
Terpenes: You will find a closer look into the comprising terpenes of the strain, shaping its experience and effects.
Background: Discover the origins of the hybrid strain to see which traits are more dominant – Indica or Sativa.
Growing tips: We give basic guidelines on growing the cultivar – like grow time, yield, and height.
Where to buy: Click on 'Visit Clinic' to see where to buy the hybrid flower online.
You can also explore our full list of cannabis varieties featuring Indica, CBD, and Sativa if you are looking for more options.
Understanding hybrid strains
Hybrid strains represent a captivating fusion of all cannabis has to offer. These strains capture the best of both worlds, combining the relaxation and therapeutic qualities of Indica with the energising and creative attributes of Sativa.
What makes hybrids interesting is how they can be different. It all depends on the mix of Indica and Sativa, which can be more of one or a balance of both. This creates a range of effects to suit different tastes and needs.
In the next sections, we will explore the features of cannabis hybrid strains in detail.
Origins
The journey of hybrid strains began when growers and cultivators started experimenting with mixing different types of cannabis plants. They wanted to combine the best features of Indica and Sativa strains to create something new and exciting. This led to the birth of hybrid strains, which offer a blend of effects and flavours tailored to various preferences.
As time went on, these hybridisation efforts became more refined, with growers selecting specific plants with desired traits to crossbreed. This allowed them to create strains with precise combinations of relaxation, energy, creativity, and more. The result is the diverse array of hybrid strains we have today, each with its own unique genetic background and characteristics.
Since this process has been happening for decades, every strain you see in the market today is quite likely a hybrid. They're not just pure Indica or Sativa anymore – instead, they tend to be Indica-dominant or Sativa-dominant.
Physical features
Hybrid strains vary widely based on the specific hybrid strain's genetic makeup and the intended balance between Indica and Sativa. Depending on which trait is more dominant, the physical features will lean on that size.
Yield: Hybrid plants typically offer a moderate to high yield.
Flowering: The flowering duration of hybrid strains varies, varying from 8-12 weeks.
Growing time: From germination to harvest, hybrid strains generally take around 5 to 8 months to mature, considering the mixed genetic influences on growth rate.
Appearance: Hybrids can display diverse appearances in terms of height and leaf structure, depending on the genetic mix.
Are hybrid strains legal in Thailand?
You can buy hybrid cannabis strains and grow them in Thailand; they are legal as per the current marijuana laws of the country.
Where to buy hybrid strains?
You can buy your favourite cannabis hybrid flowers either online or in person at a dispensary.
Online
Online retailers offer the comfort of checking strains from your own space. For added convenience, we've curated a selection of top-rated online cannabis shops.
Each online store listed here is legal and licensed, having undergone a thorough evaluation by our team. Our review covers various factors such as payment methods, customer service, product quality, delivery services, and overall user experience.
Dispensaries
Local dispensaries provide an excellent avenue for those who appreciate a hands-on approach. These establishments often feature knowledgeable staff who can navigate you through their assortment of hybrid strains, addressing any inquiries you might have.
Paying a visit to a dispensary enables you to physically assess the quality of the buds and receive tailored suggestions based on your unique preferences and requirement
How to choose the best hybrid strain?
Begin by focusing on the quality of the bud. Elements like fragrance, trichomes (shiny crystals on the flower), and colour can provide insights into the strain's freshness. Choose lively flowers and steer clear of those that appear mouldy, dull, or smell bad.
To help you with this, our team has prepared a detailed guide on how to judge marijuana flower quality. You will find a bunch of useful, practical tips that will make you an expert in finding the best cannabis flowers from the bunch.
Apart from this, here are some other tips to follow:
Find out what you need: Whether you're aiming for relaxation, creativity, or a balanced experience, have a clear intention in mind.
Review lab tests: Ideally, go for brands that provide lab-tested cannabis flowers, ensuring a safe and accurately described product.
Read reviews: Reviews from other users can provide valuable information about how a specific strain has helped people.
Check THC levels: Hybrids offer a mix of effects, and THC concentration is the key to a good experience. Higher THC content suits experienced users, while lower to moderate THC can suit beginners.
Explore terpenes: Terpenes shape the aroma and effects of a strain. For instance, myrcene might contribute to relaxation, while limonene could enhance mood.
Verify the source: Choose organically grown flowers free from synthetic additives or chemicals for a natural experience.
Listen to your body: Each person's experience is unique, so choose what aligns best with your preferences.
Try different hybrids: Finding the hybrid strain that suits you best might require some experimentation. Explore various hybrid options until you discover your ideal match.
Benefits of hybrid strains: How can they help you?
Hybrid strains offer a unique blend of effects, combining characteristics from both Indica and Sativa strains.
Some of the commonly reported benefits of hybrids include:
Balanced relaxation and euphoria
Mood enhancement and stress reduction
Increased energy and creativity
Sleep support
Appetite boost
Pain relief
Improved focus and cognitive function
Enhanced sensory experience
Adapted benefits to personal needs
Side effects of cannabis hybrid
Just like all cannabis strains, hybrids can cause certain side effects like:
Dry mouth
Altered perception of time
Elevated heart rate
Memory impairment
Restlessness
Anxiety or paranoia in higher doses
Challenges with coordination
Interaction with medications
Potential respiratory issues and lung irritation related to smoking
When should you smoke a hybrid?
Given the versatile effects of hybrids, they can be a great choice at various times. It all boils down to what exactly you need.
For best results, consider the following guidance:
Morning & daytime: Sativa-dominant hybrids can be a good choice to boost energy and focus for a productive day.
Social gatherings: Ideal for engaging interactions and maintaining an upbeat vibe during social occasions or outings.
Evening/nighttime use: Certain hybrids are more sedating and sleep-inducing, making them ideal to use after a long day.
How much hybrid should you take?
For those new to hybrids, starting with around 0.20 – 0.25 grams of finely crushed hybrid buds is recommended. Of course, this amount depends on your tolerance and the potency of the strain, too – a stronger strain should ideally mean less amount in the joint/pipe.
For a non-psychoactive experience, consider exploring CBD-dominant strains.
Ready to explore the invigorating world of marijuana hybrids? Dive in and buy hybrid strains online today!
Related posts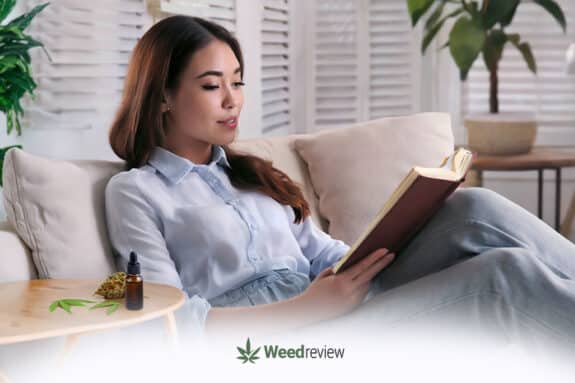 ADHD, or Attention Deficit Hyperactivity Disorder, is a common condition that affects many people worldwide….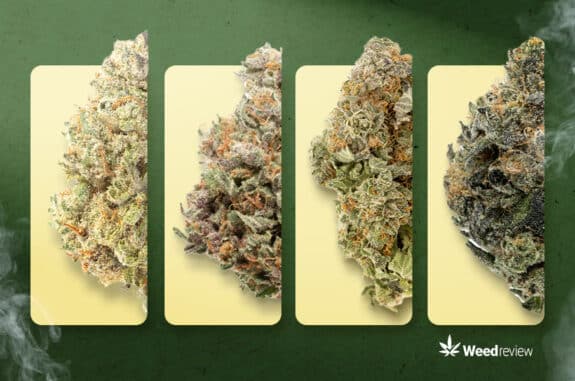 For those already familiar with cannabis's beauty, a desire for more potent, mind-blowing experiences is…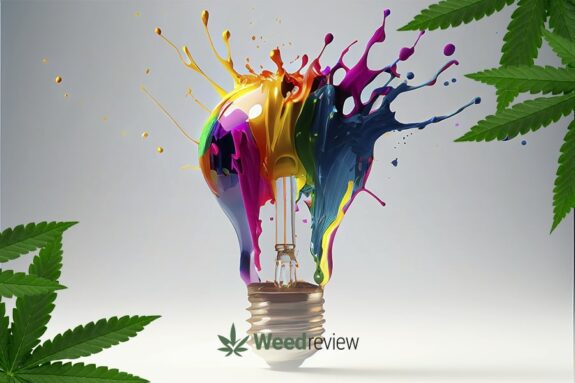 Cannabis has been celebrated for centuries for its ability to spark creativity. Getting into a…