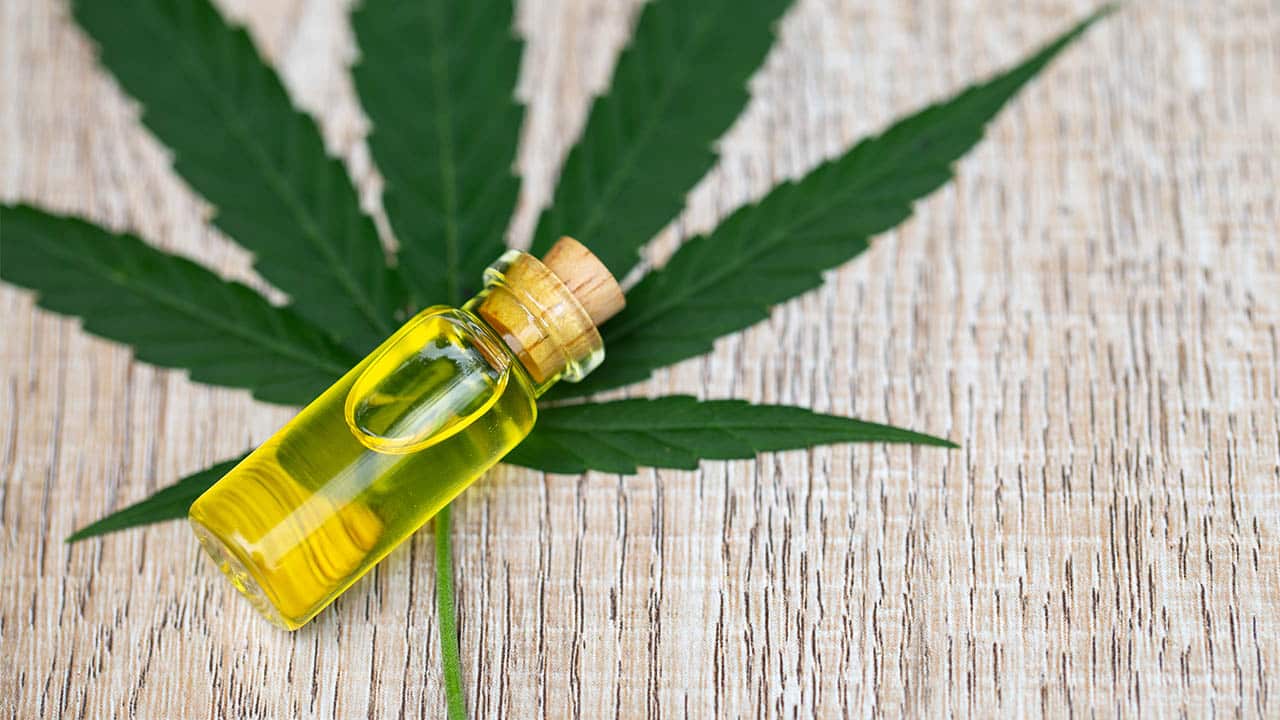 CBD Oil Reviews
Thailand 2023
Our review of the leading CBD oils in Thailand features products priced between THB700 and 4,000. Suitable for individuals new to cannabis oil and those seeking a stronger product.
FAQ
Is CBD oil legal in Thailand?

Yes, cannabidiol oil tinctures are legal in Thailand – as long as they do not contain more than 0.2% THC by weight.

How do you take CBD oil?

There are three ways to take CBD oil – sublingually (under the tongue), orally (swallowed), or topically (applied to the skin as massage oil).

Where can I buy CBD oil?

Bloom and Diip are the leading shops where you can buy CBD oil online. You will also find cannabidiol tinctures in many cannabis dispensaries all over the country.

What strength of CBD oil is right for me?

Beginners may try CBD oils from Mellow Organic, Diip, and Alchemi – which do not contain more than 1,000 mg of CBD. Experienced users can choose higher concentrations of up to 2,000 mg from SEYA and Midnight. You may also speak to your doctor for a customised recommendation.

Can CBD oil make me high?

CBD, by itself, cannot make you high as it is non-psychoactive. But full-spectrum oil (contains THC) in doses over the recommended can make you slightly high.

How long does it take for CBD oil to work?

The effects of CBD oil are influenced by various factors, such as the method of consumption, dosage, and individual biology. When taken sublingually, effects can be felt within 15-45 minutes, while oral consumption may take up to 2 hours, and topical application may take around an hour.

How to use CBD oil for pain?

CBD oil can be used for pain relief through topical application or oral consumption – or a mix of both. When applied topically, it can be rubbed onto the affected area. When taking it orally, start with a low dosage and gradually increase it. Consult with a healthcare provider before using CBD oil for pain relief.

How to use CBD oil for anxiety?

To use CBD oil for anxiety, take it orally or sublingually, starting with a low dosage and gradually increasing it. However, it's crucial to consult with a healthcare provider first since CBD oil may interact with other medications.

Can I use cannabidiol extracts for sleep?

CBD oil (taken sublingually or orally) has shown some potential to help with sleep by promoting relaxation and reducing anxiety. Nevertheless, consult with a healthcare provider before using CBD oil for sleep due to potential side effects and drug interactions.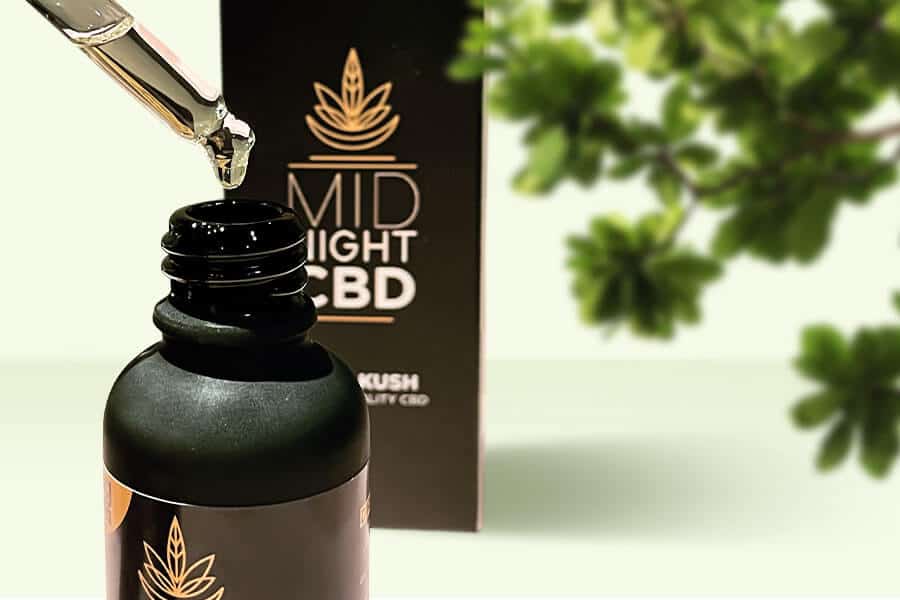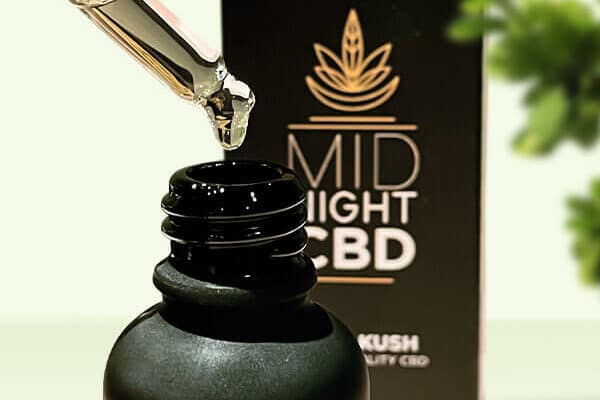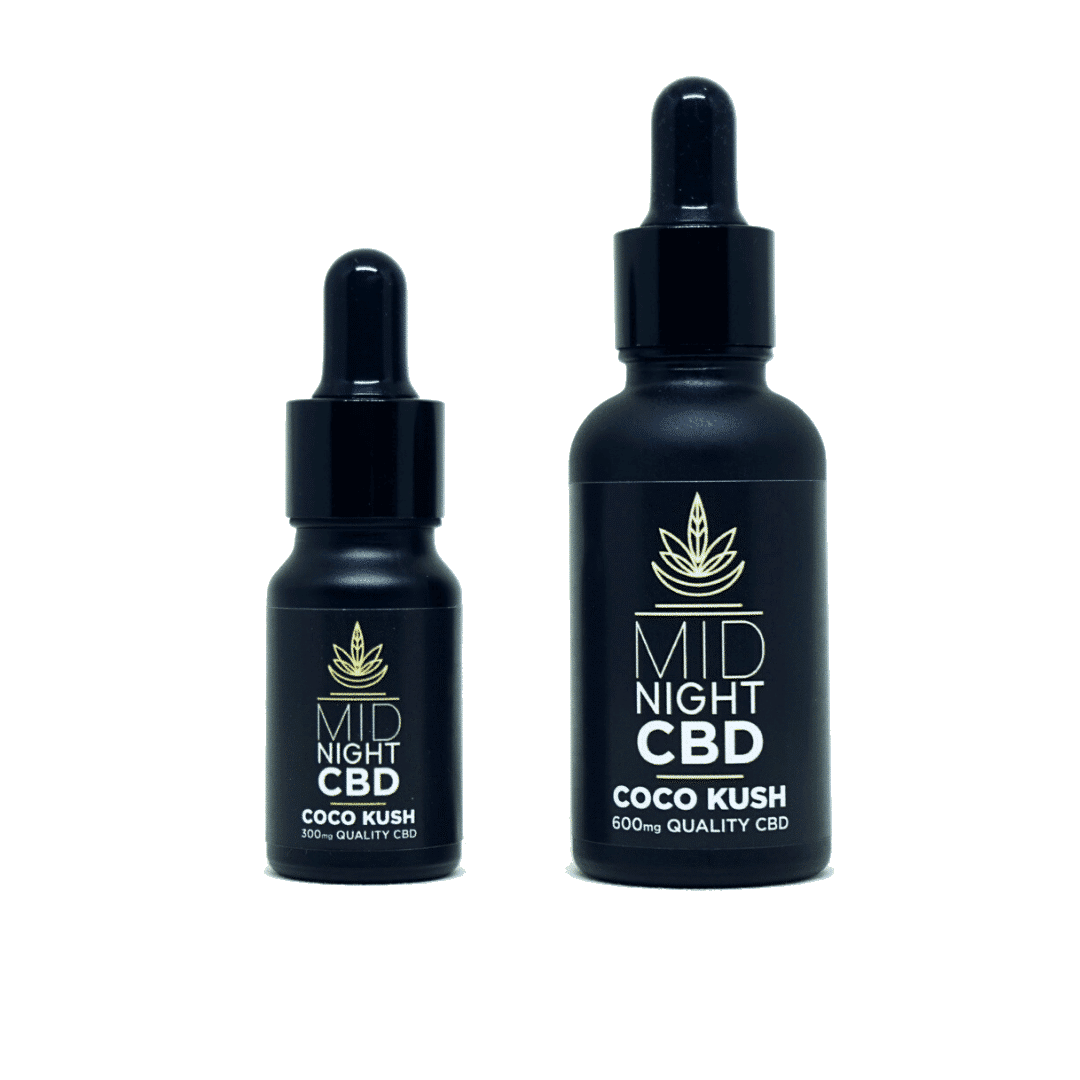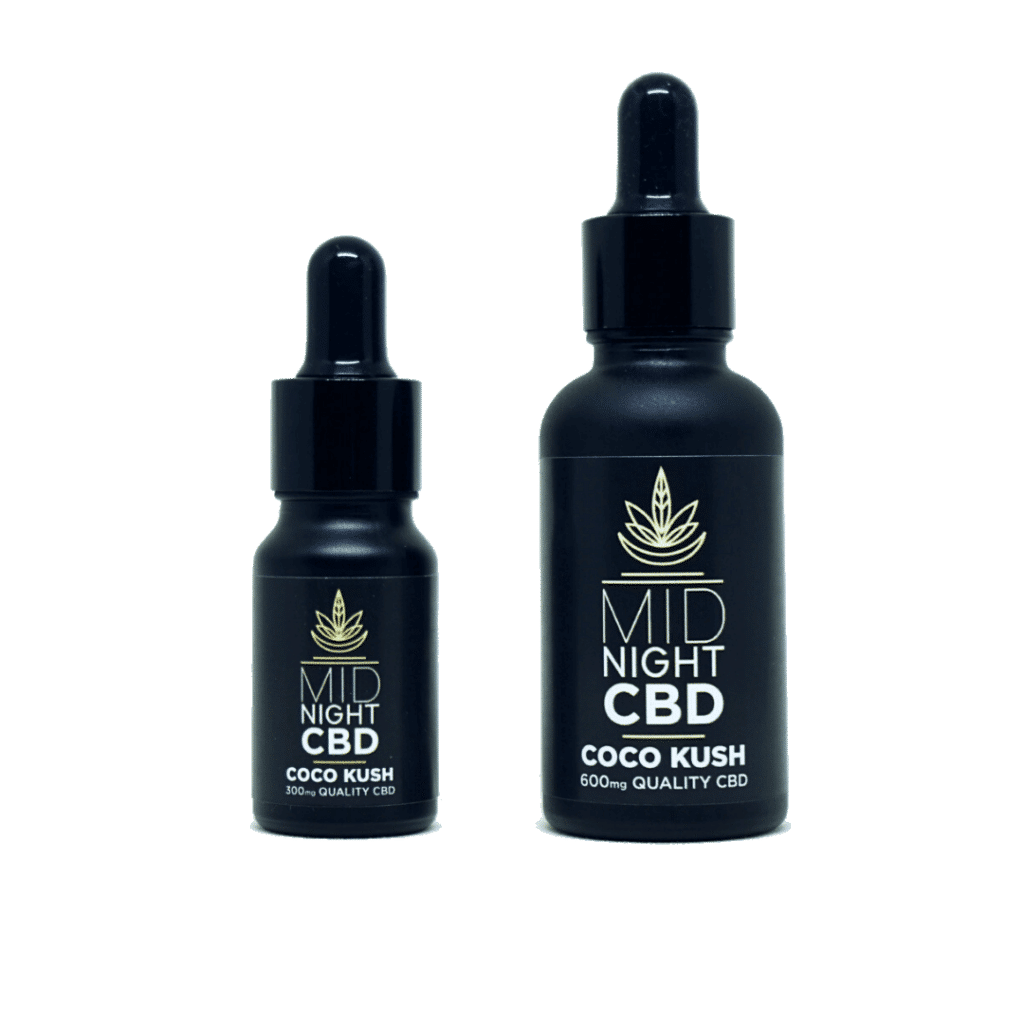 Midnight Coco Kush 2000 mg
Ideal for sleep and pain relief
Midnight Coco Kush 2,000 mg features a potent formulation of CBD isolate and OG Kush terpenes – caryophyllene, limonene, myrcene, linalool, and pinene. These terpenes may promote relaxation and inflammation relief, which explains why this CBD oil is so effective overall.
At such a high concentration, this extract is geared toward more seasoned cannabis users who need immediate comfort from their symptoms.
If you want to ease your anxiety, improve your focus, or sleep better at night, ingesting the oil is the best way to use it. You may feel the effects within 30 minutes – or if you are like our reviewer who tried this product, it may take longer. It has a subtle coconut taste with earthy, minty notes. It is common to feel some throat irritation, but a glass of water will help it subside.
The oil is not greasy and quickly absorbs into the skin, leaving no sticky mess behind. For best results, massage the affected area gently with oil before sleeping (or when you don't have to move a lot), and by morning, you should find some relief. You may feel a warm sensation, but that is just the oil seeping into the skin.
While this cannabis oil has aced the review with flying colours in many regards, there are a few areas Midnight can undoubtedly improve.
Firstly, there is no QR code to check the lab test results or certificate of analysis (COA) on the label. While this may reduce some points on transparency, they make up for it by providing this information on their official website at Bloom.
The 30 ml vial arrives in paper-box packaging with no product inserts. Compared to other players like SEYA and Mellow Organic, it may leave more to be desired from a perspective of dosage instructions and transparency.
For 2,250 THB, Midnight Coco Kush is a steal in potent CBD oils. There is also a 600 mg option for about 700 THB, which is a very good alternative for first-time users.
Mellow Organic Orange CBD 900 mg
Best tasting cannabidiol oil on the market
Mellow's CBD Oil is an ideal starting point for those entering the world of cannabis oils.
The 900 mg concentration allows you to get a feel of what CBD extracts are like and how they can help you. But what makes Mellow Organic worth buying is its branding and unique flavour.
Mellow CBD tincture has an orange flavour – the first of its kind in Thailand, as no other brand offers flavoured CBD oils.
Unlike other oils that can leave your throat a bit icky, this extract is smooth as silk and leaves behind a pleasant taste. Imagine the best orange dessert you have tried; chances are this oil will remind you of that experience.
Therefore, if you do not like the natural flavour of CBD oils – which can be a bit harsh on the throat sometimes – then Mellow is your preferred option. For this reason, it is best to take it orally.
Another advantage of this product is its packaging. It has two QR codes – one that provides detailed dosage instructions and another that reads the certificate of analysis and lab tests. When you buy the product on their website, you also get a detailed document on how to use CBD. In terms of transparency, Mellow gets full marks in the review.
Even the dropper design is entirely different from the rest; it has clear markings to show you how much oil you are ingesting.
There are not many drawbacks to Mellow. However, it would be nice to see higher concentrations of tinctures in different flavours.
It also comes at a low price. It is the most affordable CBD oil on this list, costing just 1,250 THB for 30 ml.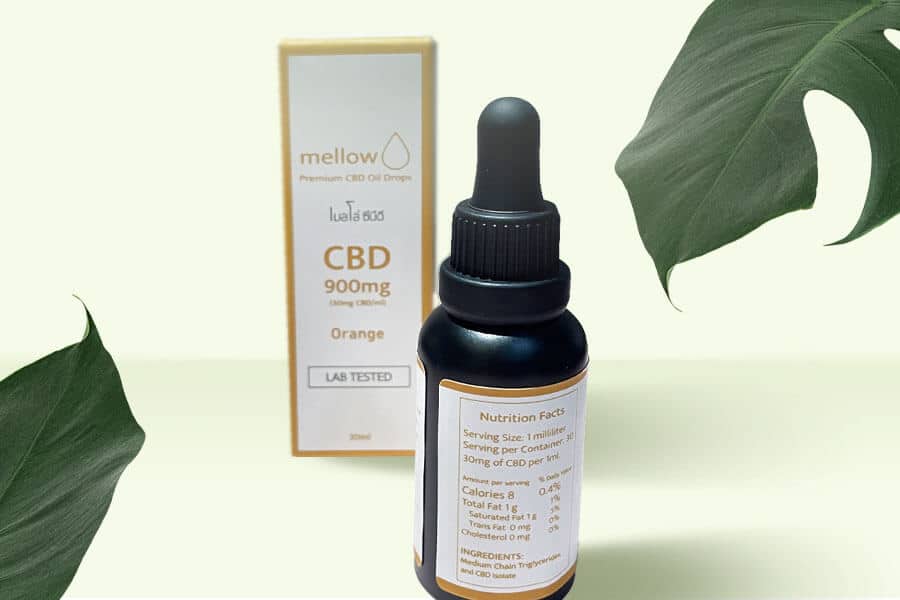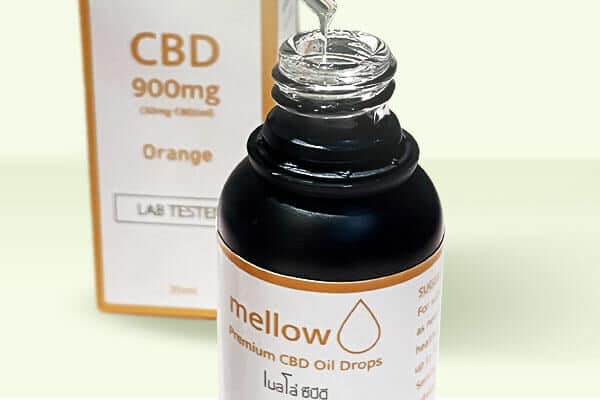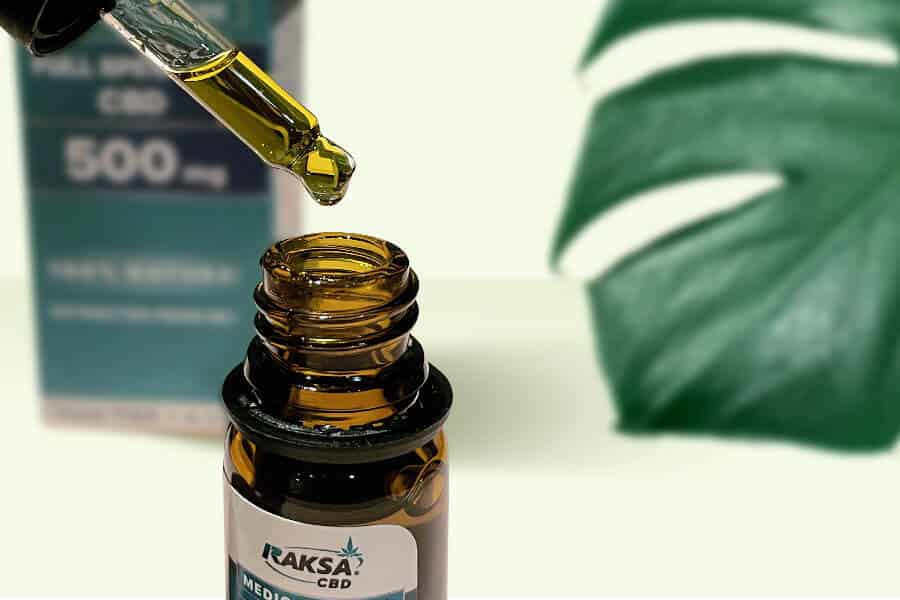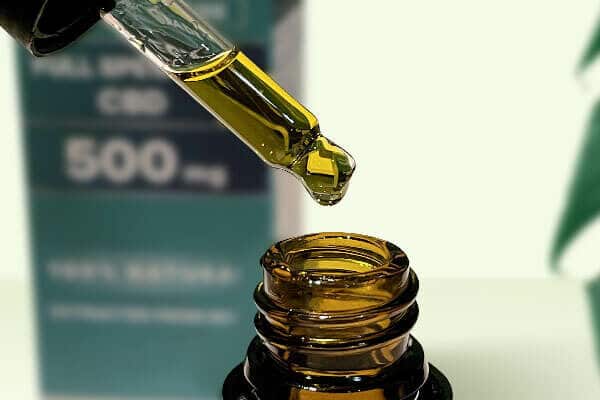 Raksa 500 mg full-spectrum
A rare full-spectrum oil in Thailand
If you are in the market for full-spectrum, medical-grade CBD oil in Thailand, Raksa is your best bet.
Raksa is the flagship product of the famous Golden Triangle Group (GTG) – a well-known cannabis corporation in Thailand. With years of experience farming high-quality CBD cannabis strains in world-class facilities, they have leveraged their expertise to make cannabis tinctures that help people improve the quality of their lives. Their product is reputable, trustworthy, and effective.
Raksa 500 mg is also the only full-spectrum oil available in Thailand. It contains less than 0.2% THC, natural terpenes, and cannabinoids like CBD, CBGA, THCA, and CBDA. So if you like the smell and taste of cannabis flowers, you will enjoy Raksa as it is precisely that, but in the oil form. This is what our review expert had to say after trying the product, "It tastes just like liquid cannabis flowers. Strong earthy and spicy flavours."
It has a golden brown colour, and some may find the oil to be somewhat greasy. For this reason, and the fact that it is just 500 mg concentration, it is better to use it orally rather than topically.
The aftertaste here may be a bit more intense when compared to other tinctures, but the effect is noticeable and prominent. Although the 500 mg dose provides a general feeling of relaxation and calmness, it is not strong enough to offer pain relief or promote better sleep. Nonetheless, you will still feel prepared to face the day's challenges.
The downside here is its expensive price of 2,000 THB for just 10 ml of the oil. There are no dosage instructions or serving breakdown either, so you will need to research how much oil to consume.
More reviews below this section.
Learn more about CBD
Is this the first time you're using CBD oil? Then you might have some questions.
If you're looking for a natural remedy that won't leave you feeling overwhelmed or impaired, CBD oil might be just what you need. However, remember that proper dosing and usage are critical for getting the most benefit from it.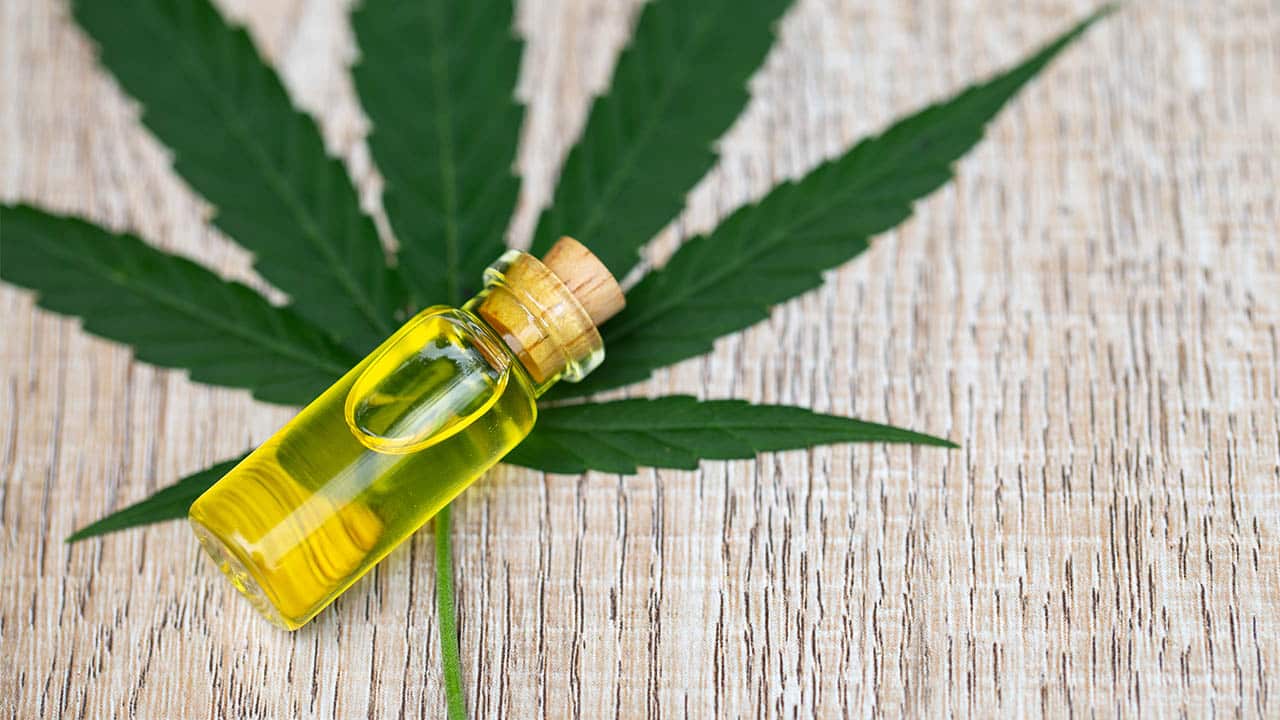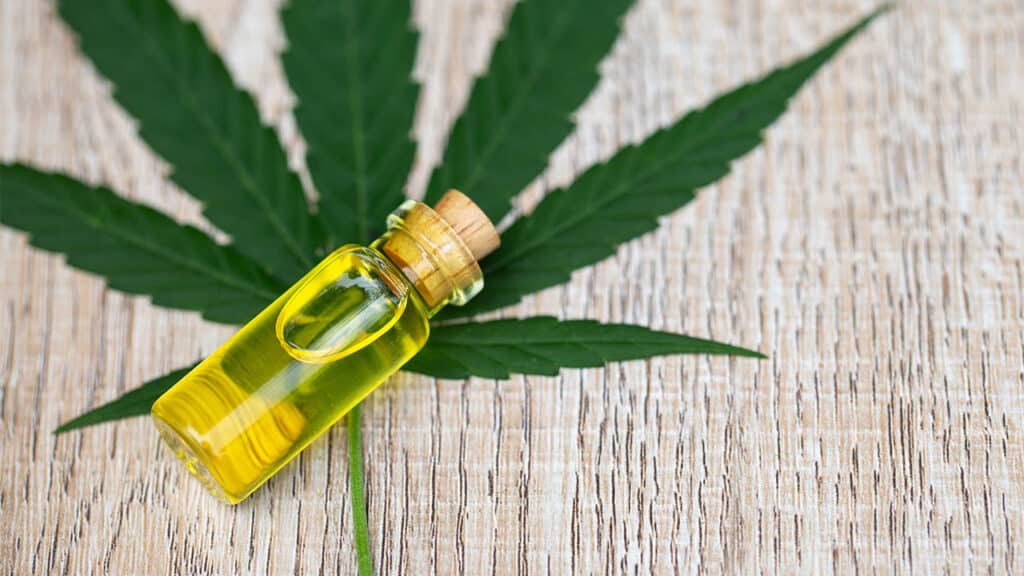 Dosage
How much CBD to take for pain or sleep? When should you take it? Find answers related to CBD dosing here.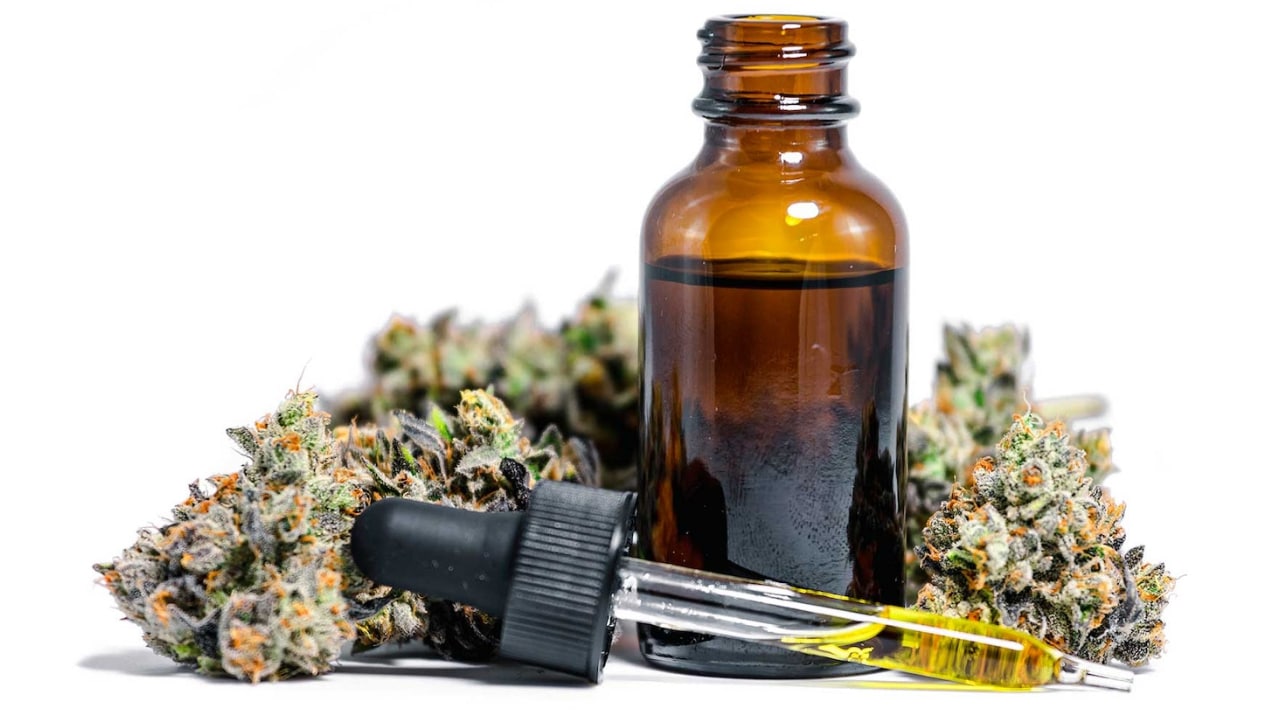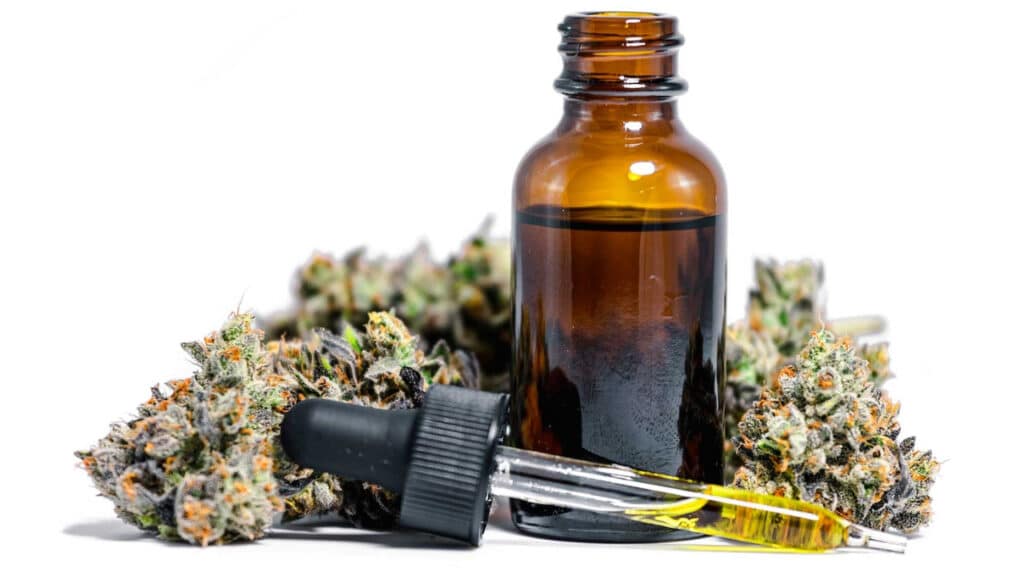 What is CBD?
A quick look into the basics of cannabidiol extract, how it works, and how it can help you with different things.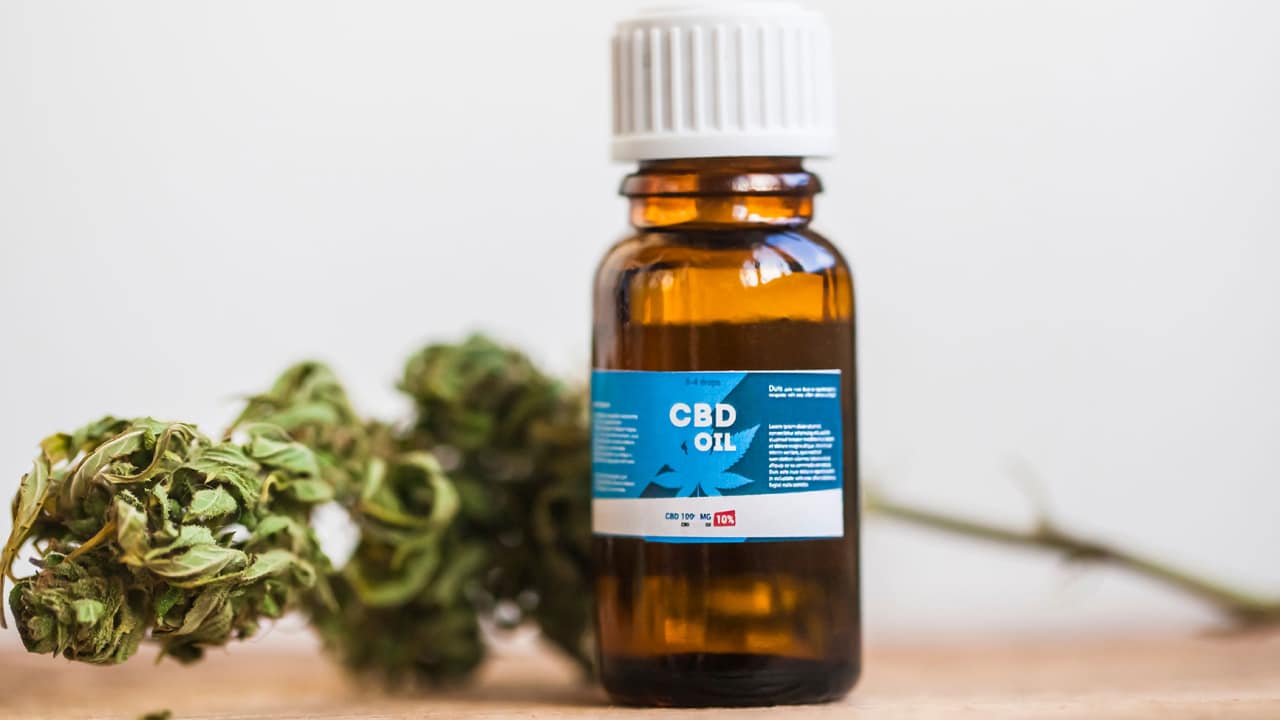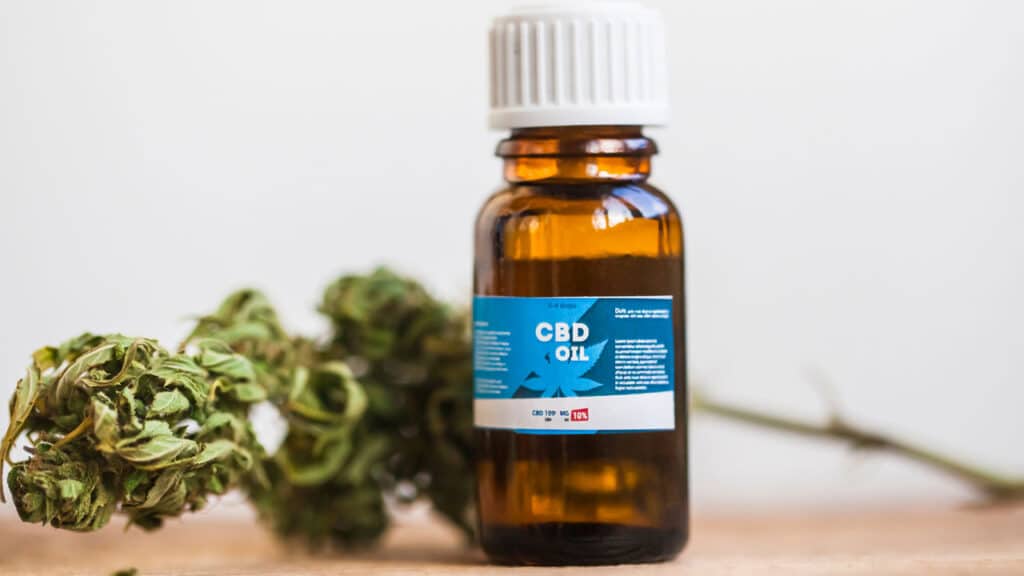 Side effects
Some people experience side effects from CBD oil, like dry mouth, sore throat, or digestive problems.
SEYA Rest 2,000 mg
Well-suited for massage and pain relief
SEYA Rest 2,000 mg CBD isolate oil can be considered Midnight's rival – or an ally – depending on how you look at it.
Rest has the same concentration and a relatively similar terpene profile. In addition, SEYA's 2,000 mg variant contains beta-caryophyllene and linalool, which help promote sound sleep and ease stress and anxiety.
If you do a blind review of the two products, chances are you may not be able to tell them apart. However, when you look at the packaging and everything else, you notice the difference.
SEYA Rest cannabidiol oil comes in a stylish rectangular box, similar to a smartphone. A detailed product insert with a QR code reads the COA and other vital information about the oil. It educates the readers on the basics of cannabidiol and how to use it in an easy-to-digest manner.
You also get a 30-day tracking chart to monitor your progress with consistent use of the oil.
These features and ingredients used in SEYA Rest make it a solid contender for the best CBD oil in Thailand. The CBD isolate uses German-made MCT C8 carrier oil, which is among the cleanest, lightest, and purest MCT oils in the world.
The same can be seen in the oil's texture and feel; like Midnight Coco Kush, it is not greasy or sticky and gets absorbed by the skin quickly.
The high concentration ensures that CBD penetrates your skin and eases the pain/inflammation. It makes for excellent massage oil as it received unanimous praise from our product assessment team for its ability to relieve localized pain and promote deep physical relaxation.
Even orally, the effects are noticeable – at 2,000 mg, you will find tangible benefits for sleep, chronic pain, and severe anxiety and stress.
It is hard to pinpoint flaws in this product. However, some may find the 3,000 THB price expensive, especially if its Midnight counterpart is much cheaper. That said, the oil is of exceptional quality and worth the investment.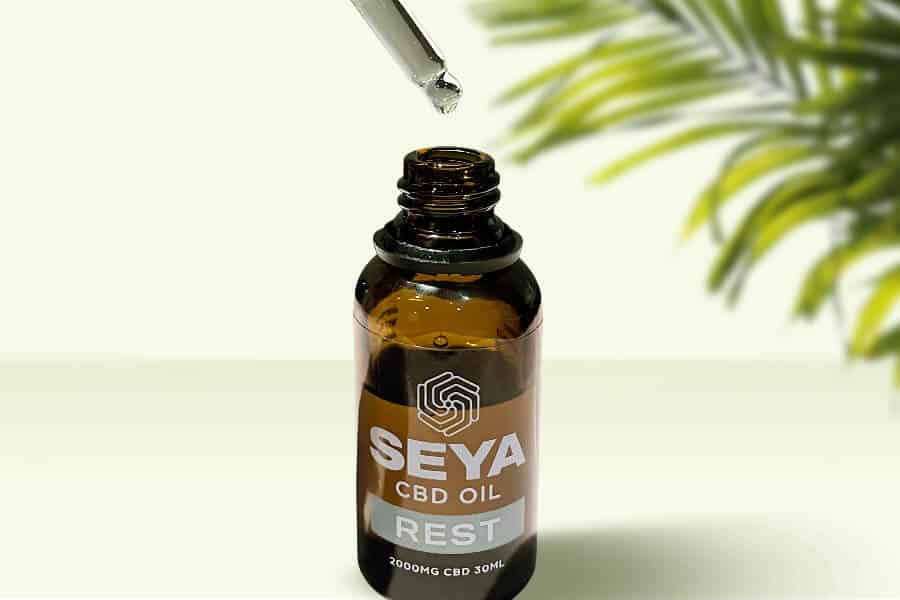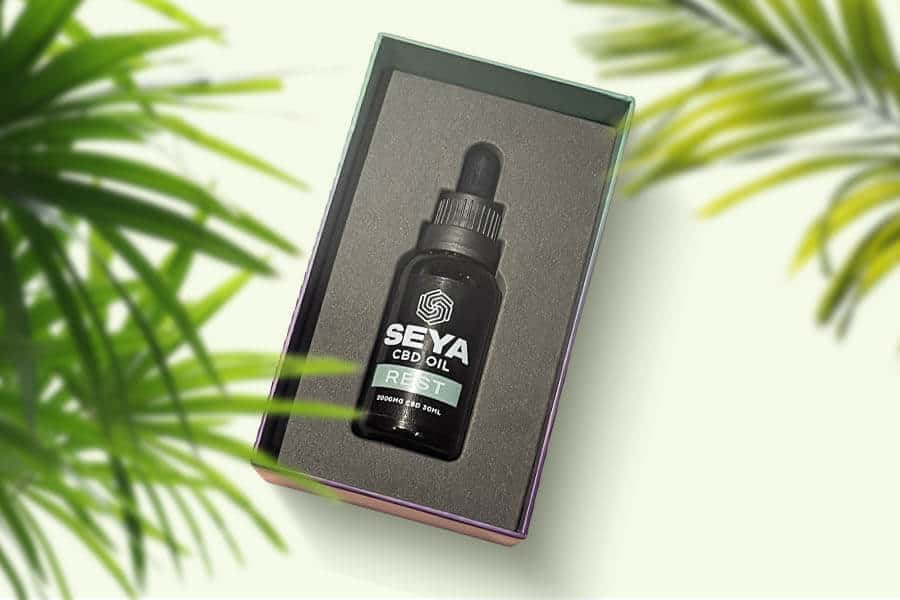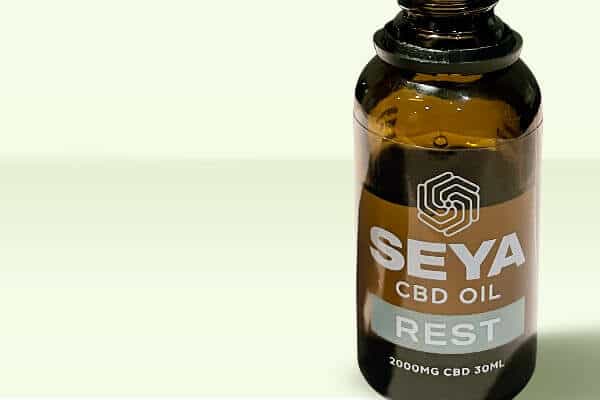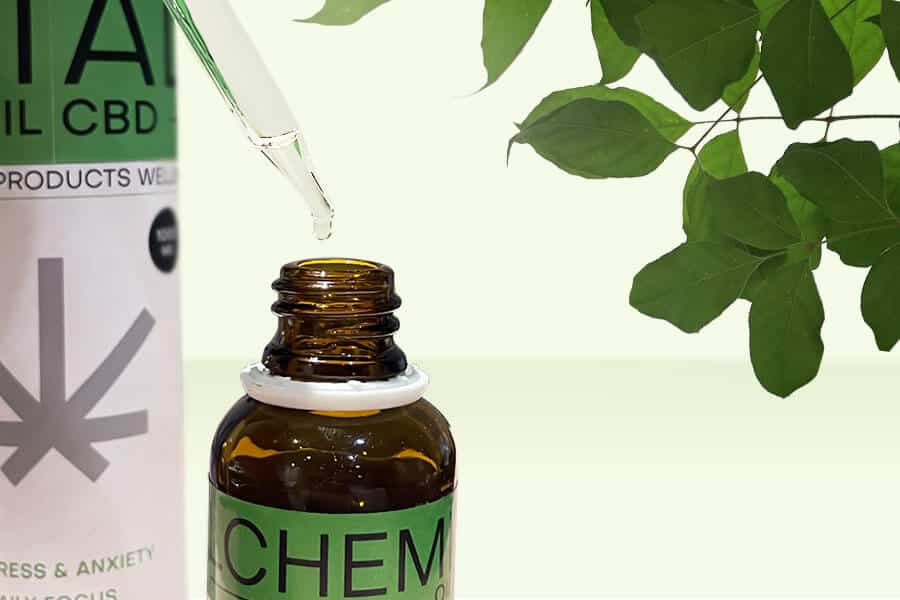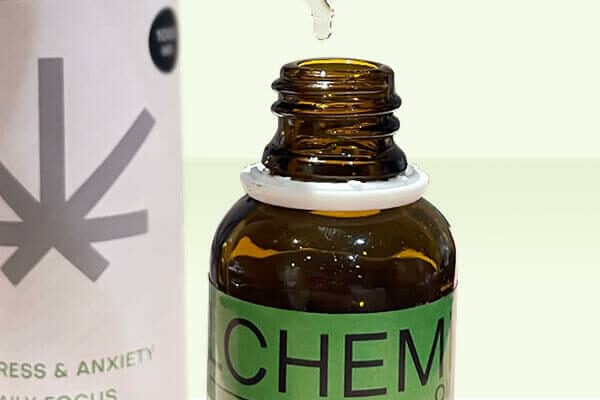 Alchemi CBD oil 1,000 mg
Good value for money
Alchemi Botanicals may not be that popular yet, but their cannabis oil is worth considering.
At 1,000 mg, the CBD isolate tincture is well-suited for those who have had experience with marijuana before but haven't tried cannabidiol oils. 
Alchemi's CBD oil is non-GMO, vegan, and natural; the product contains no pesticides or heavy metals. The product also claims its ingredients are medicinal grade and lab-tested, but it did not provide any proof to verify the same.
Nonetheless, it makes up for these shortcomings by providing a precise, detailed ingredient list, servings instructions, and dosage information.
You can use Alchemi CBD oil to improve focus and sleep and relieve chronic pain, but if your symptoms are intense, a more potent cannabis tincture may be a better option.
The extract has a subtle taste that some may consider flavourless. However, it does stay on your throat for a bit, leaving behind a bitter aftertaste. Remember to keep a glass of water nearby.
It also has pretty cool packaging – the 30 ml bottle comes in a sturdy cylindrical box that can withstand pressure, which makes it ideal for carrying during travels. In addition, it costs just 1,390 THB – which is undoubtedly cheaper than the alternatives.
Diip CBD oil 1,000 mg
Ideal for beginners
Priced at 1,890 THB for 1,000 mg of CBD isolate, the Diip CBD oil may seem too expensive – especially compared to the other options on this list. However, let us tell you that it is well worth the money as you are paying for absolute quality, legally compliant cannabidiol tincture.
The product stands out in branding and labelling – Mellow Organic's CBD comes closest to it. The ingredient list, nutrient information, and third-party lab-test results (in QR code) are available. In addition, the bottle is child-proof, delivered in a custom Diip box and not the brown packaging you are used to seeing so often.
Another notable feature of the Diip CBD oil is its use of organic hemp grown in the Khaoyai area, ensuring that it is 100% THC-free and vegan-friendly. As for its effects, the product does an excellent job of delivering most of the benefits of cannabidiol. However, if you are a serious user who needs something stronger, consider SEYA or Midnight.
The only drawback for us is the harsh taste in the chamomile & honey variant. Unlike Mellow's smooth orange version, which does not have the signature CBD isolate taste, this one produces a bitter aftertaste instead of highlighting what otherwise would be a nice melody of honey and chamomile. That was a little disappointing as you would expect a smoother flavour when you read honey. Keep some water handy to wash down that taste after consumption.
If you have money to spare for a quality CBD tincture, Diip should be on your list. Consider buying the natural flavour, or try the other version – you may like it more.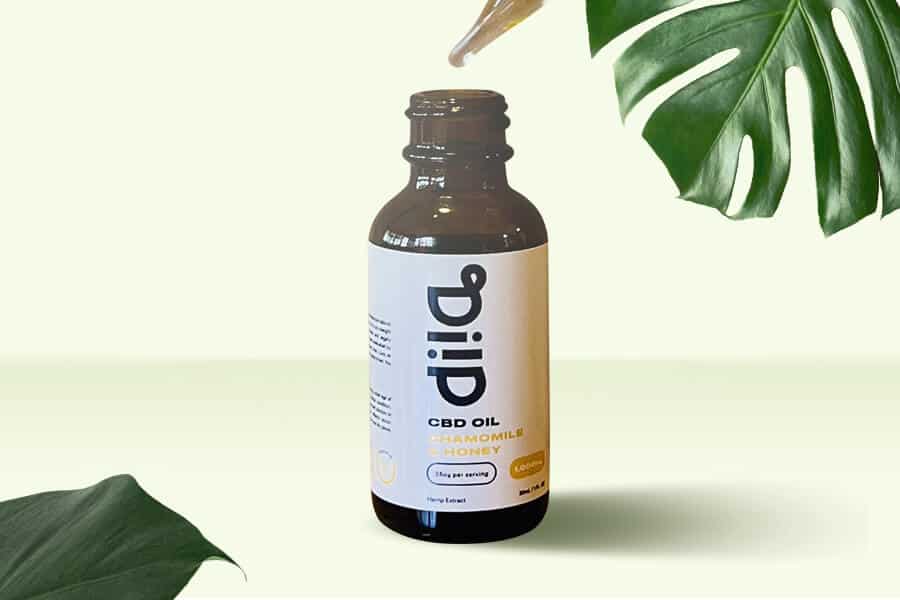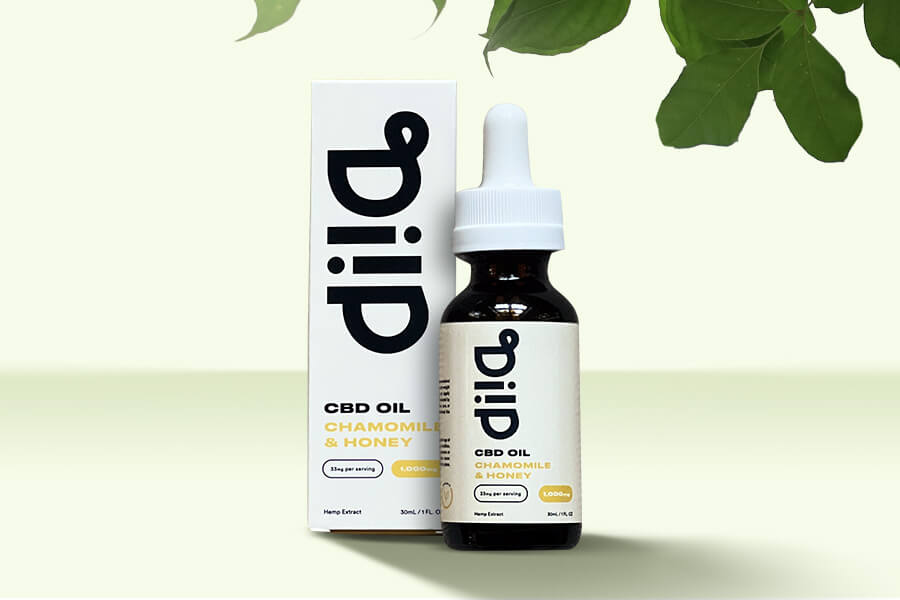 Best online store for CBD oil
We have reviewed over 10 different online stores in Thailand. Bloom is the absolute best store to buy CBD oils, featuring a broad range of tinctures, third-party lab test certifications, fast shipping, and reliable customer support.

Best store for CBD oil & edibles
Visit store
T&C apply
When shopping at Bloom, you agree to the cannabis laws of Thailand.
Our selection criteria
We followed our rigorous review and editorial guidelines to ensure that we bring you only the best options available. With our recommendations, rest assured that you're making a smart choice for your CBD needs.
Whether you buy CBD oil online or in person, here are a few things to look for:
Manufactured by a company that has carried out third-party lab tests to provide proof of concentration and ingredients (Certificate of Analysis)
Made from ethically and organically sourced hemp
It contains no pesticides, heavy metals, toxins, or other harmful chemicals.
It should not have more than 0.2% THC by weight (as per the local cannabis laws)
The company should have a decent reputation with good reviews
It must follow certified, industry-standard manufacturing processes (GMP, HACCP)
A certificate/seal of approval from the Thai Food and Drugs Administration is always a big plus
Safety of CBD Oil
CBD oil is thought to be well-tolerated in all doses, but there are a few possible side effects to keep an eye out for:
Nausea
Fatigue
Diarrhoea
Changes in weight & appetite
Moreover, CBD also interacts with other medications and leads to an effect known as altered concentration. Your liver does not metabolise the medicines properly due to its interaction with cannabidiol. It can lead to unwanted effects, and that's why if you want to add CBD to your wellness plan, speak to your doctor for the best course of action.
Related Posts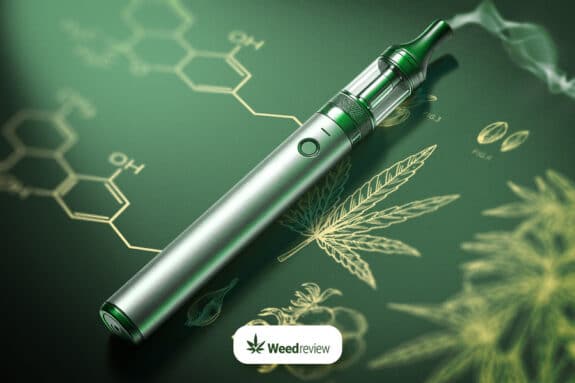 Cannabidiol, or CBD, has garnered widespread attention as a natural remedy for an array of…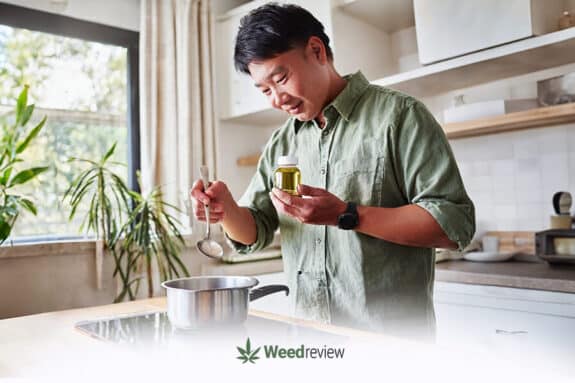 Medical marijuana patients in Thailand use CBD oil for its health benefits, like pain management,…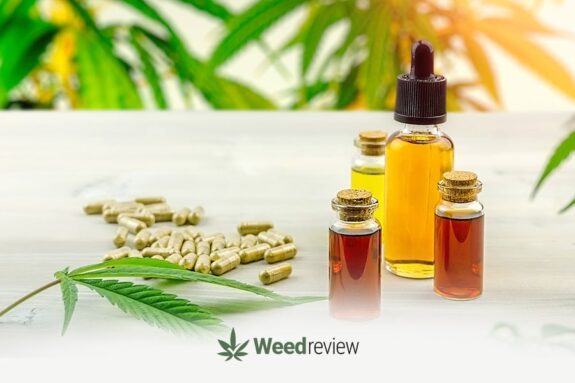 In the world of cannabidiol (CBD), understanding the spectrum is key to unlocking the full…