Best Cannabis Dispensaries in Bangkok: Top-Rated Weed Shops & Online Delivery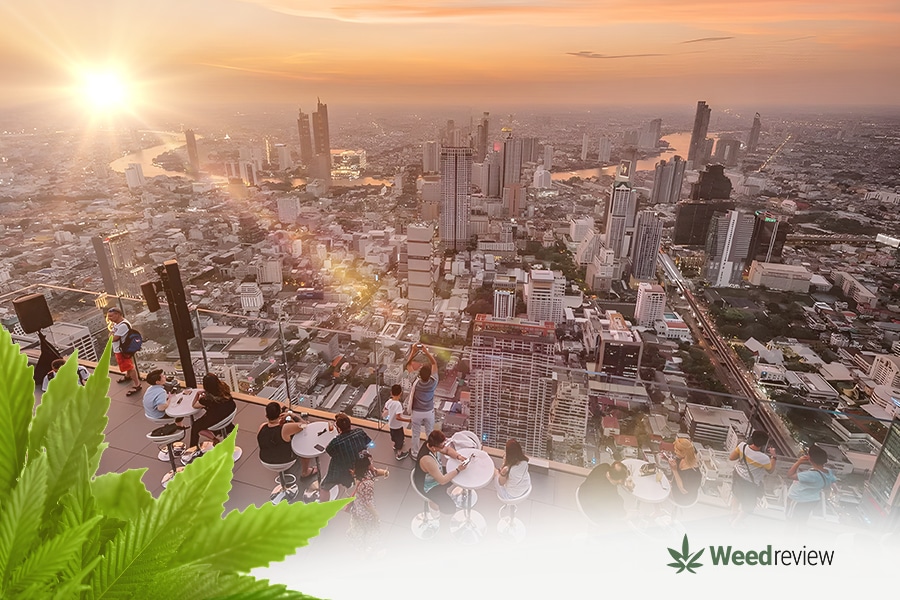 Looking for top-notch weed dispensaries in Bangkok? Stroll down the bustling lanes of Sukhumvit Road or the vibrant streets of Khao San, and you'll discover a world of cannabis unseen in the East.
Our handpicked list features dispensaries boasting fabulous smoking lounges, affordable prices, and an Amsterdam-like shopping atmosphere. For those who would rather skip the streets, we've got you covered with options for seamless online weed delivery, ensuring you get quality cannabis without stepping foot outside.
Dive in and explore Bangkok's finest marijuana dispensaries.
Physical marijuana stores in Bangkok
The dispensaries mentioned below offer the best of what the Thai capital has when it comes to cannabis. We have compiled this list based on popularity, selection of strains, and overall customer satisfaction.
Thai Cannabis Club – Soi 7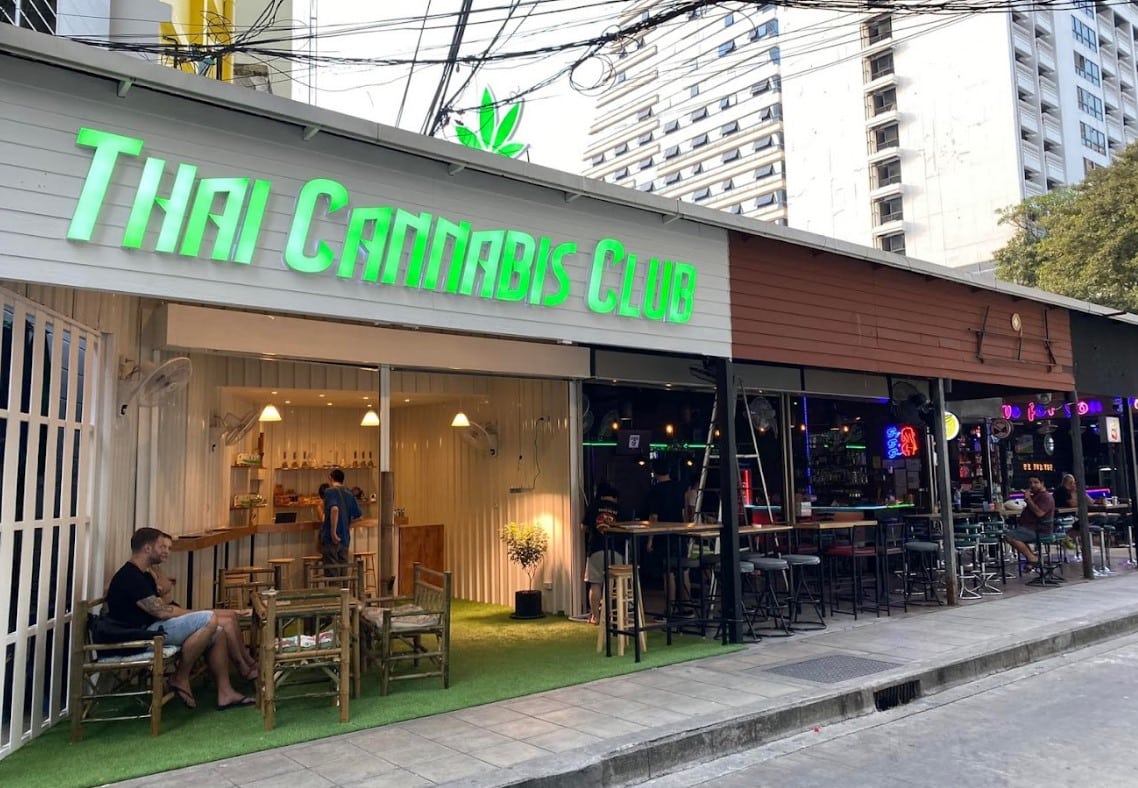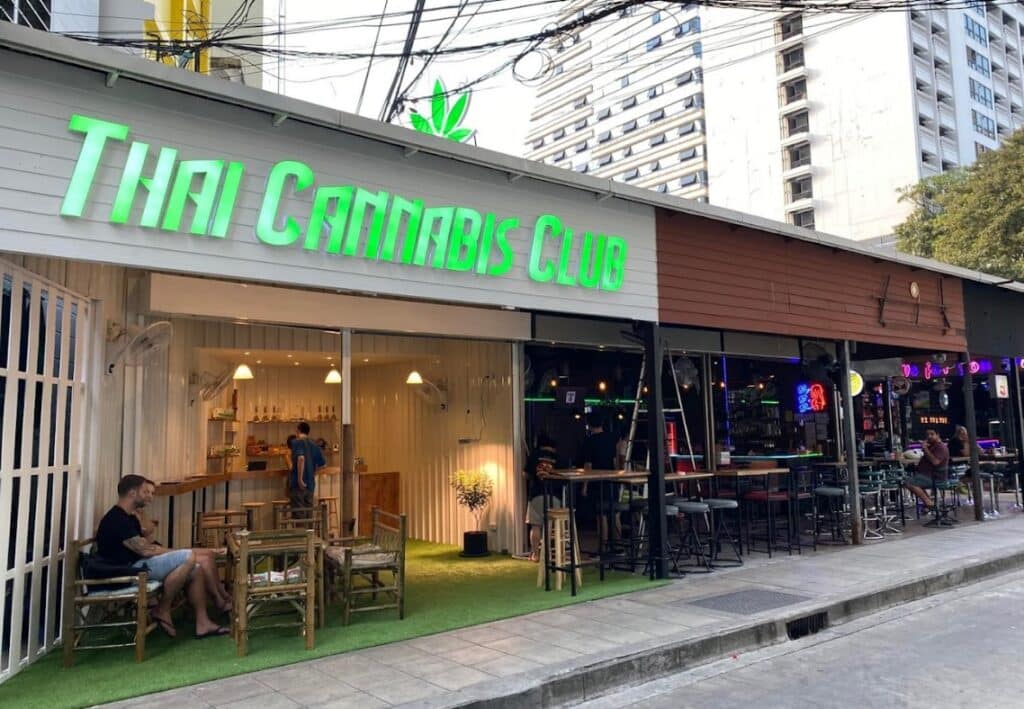 Embark on an exciting cannabis journey at the Thai Cannabis Club located in the buzzing locality of Soi 7. Open round the clock, this weed haven promises quality and variety in every aspect.
Address: Sukhumvit 7 Alley, Khlong Toei, Watthana, Bangkok 10110, Thailand
Phone: +6681732522
Payment Methods: Cash, Card, Thai QR
Highlights
Located in the vibrant part of town that never sleeps, giving you access to a decent selection of cannabis 24/7.
Friendly staff, ensuring a welcoming service.
Popular products include strains, pre-rolls, accessories like rolling papers, bongs, hemp CBD oils, edibles and gummies.
Multiple branches in Bangkok for easy accessibility.
In-store pickup; good value for money.
Drawbacks
Located in a busy area, which might not be everyone's cup of tea for a relaxed smoke session.
Tourists should be careful, as crowded spaces could potentially attract scammers.
The space is relatively small, which might affect your experience during peak hours.
The Thai Cannabis Club – Soi 7 stands as a top contender for finding quality cannabis on the busy streets of Bangkok. Whether you're a night owl or a daytime bird, you'll find the doors of this dispensary always open to meet your cannabis needs.
Wonderland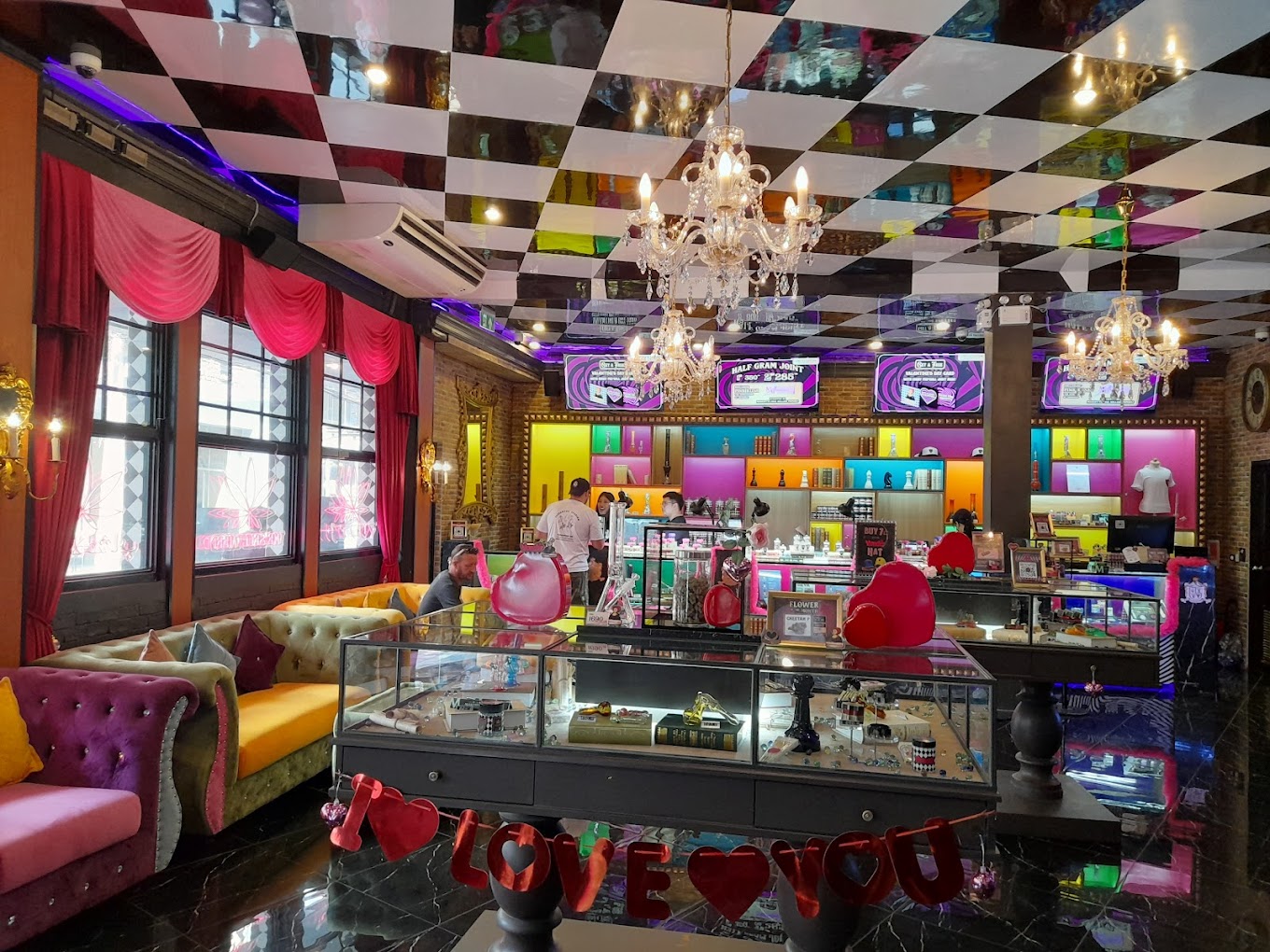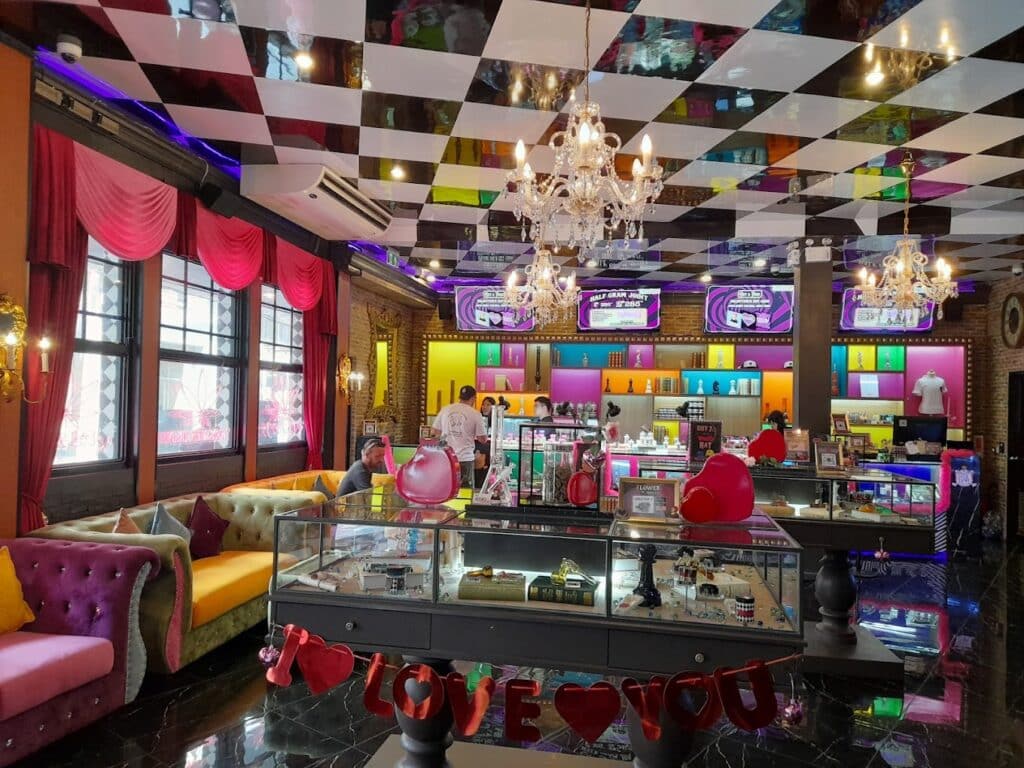 Welcome to Wonderland – a cannabis dispensary in Bangkok that will transport you to a whimsical world inspired by the enchanting tales of Alice in Wonderland. Decorated with vibrant and trippy themes, it offers a spacious ambience for a fun and immersive marijuana experience.
Address: Soi Sukhumvit 5, Khwaeng Khlong Toei Nuea, Watthana, Bangkok 10110, Thailand
Phone: +66631920420
Payment Methods: Cash, Card, Thai QR
Highlights
Spacious and funky ambience with an Alice in Wonderland vibe invites you for a truly magical visit.
A diverse selection of products like flowers, pre-rolls, stylish bongs and pipes, and unique apparel.
Offers a cool space to chill and enjoy without any disturbances.
Friendly & knowledgeable staff.
Drawbacks
Products can seem expensive (above 450 THB per gram).
For a surreal experience accompanied by a wide variety of quality products, Wonderland Bangkok should be your go-to destination.
Neverland. Og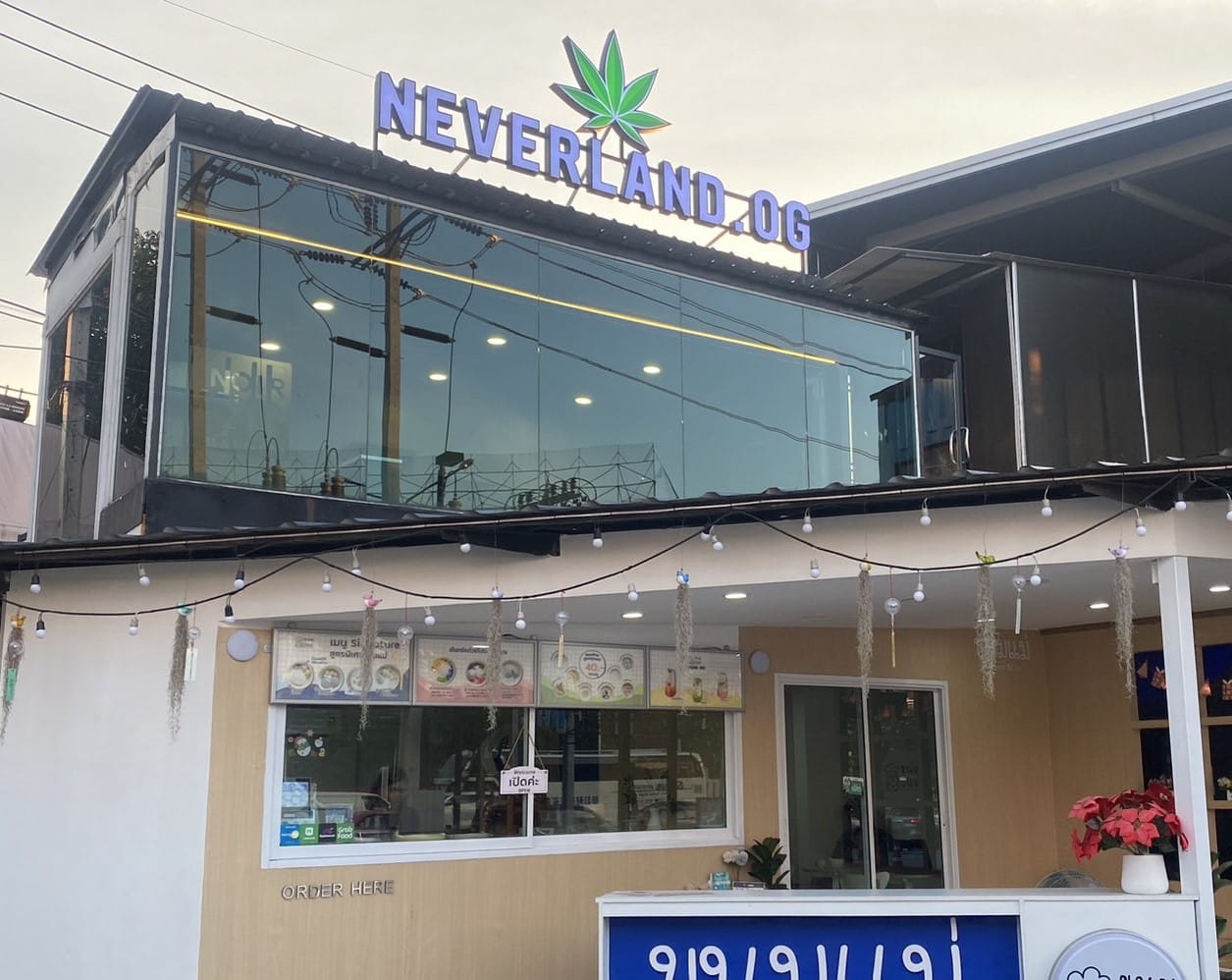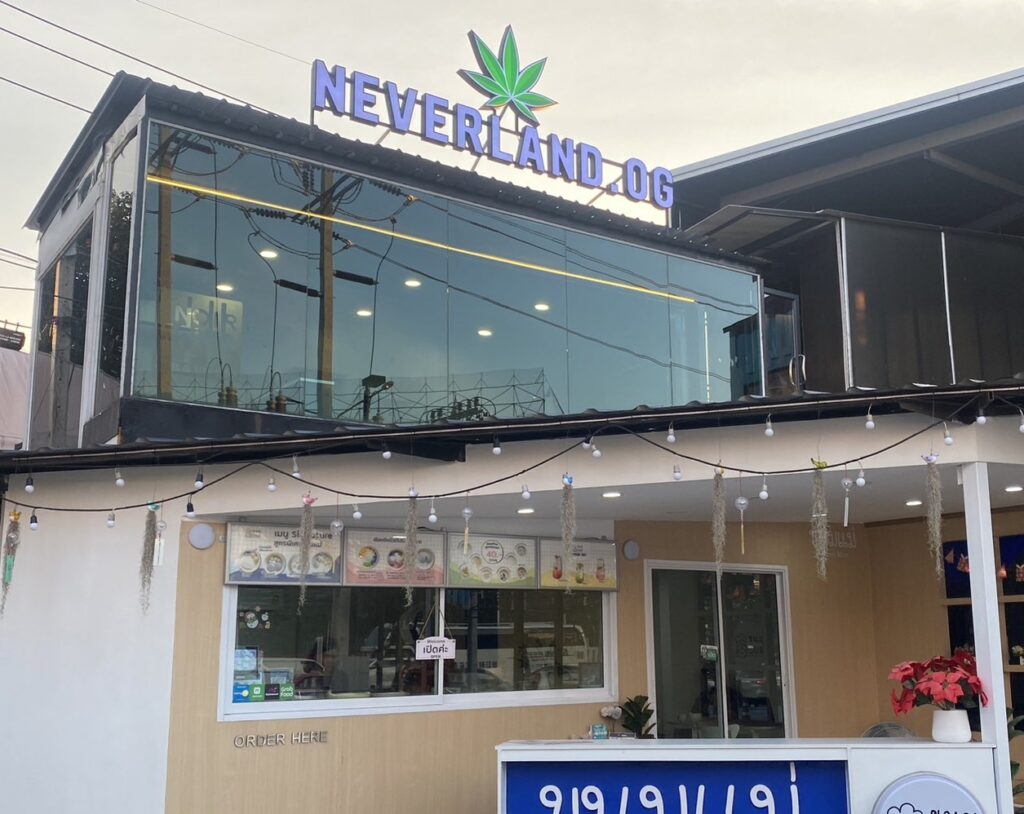 Discover the charm of a cosy space tucked away from the city's hustle and bustle at Neverland. Og. This dispensary offers good quality cannabis at affordable prices.
Address: ชั้น2, โครงการ Box Space Ratchayothin, 15/1 Ratchadaphisek Rd, Chatuchak, Bangkok 10900, Thailand
Phone: +66889691555
Payment Methods: Cash, Thai QR
Highlights
Local and exotic selections are available.
Offers top-shelf AAA flowers, pre-rolls, gummies, edibles, and CBD oil.
Features a variety of disposable THC vapes in different flavours.
Nestled in a quieter part of Bangkok, it offers a peaceful retreat for cannabis enthusiasts.
Friendly staff and a nice place to smoke.
Drawbacks
Located relatively far from the city centre, which might be inconvenient for some.
Neverland. Og stands as a warm and inviting choice with its friendly setting for those looking to escape the busy streets of Bangkok and enjoy quality cannabis.
Bloom X Organic Village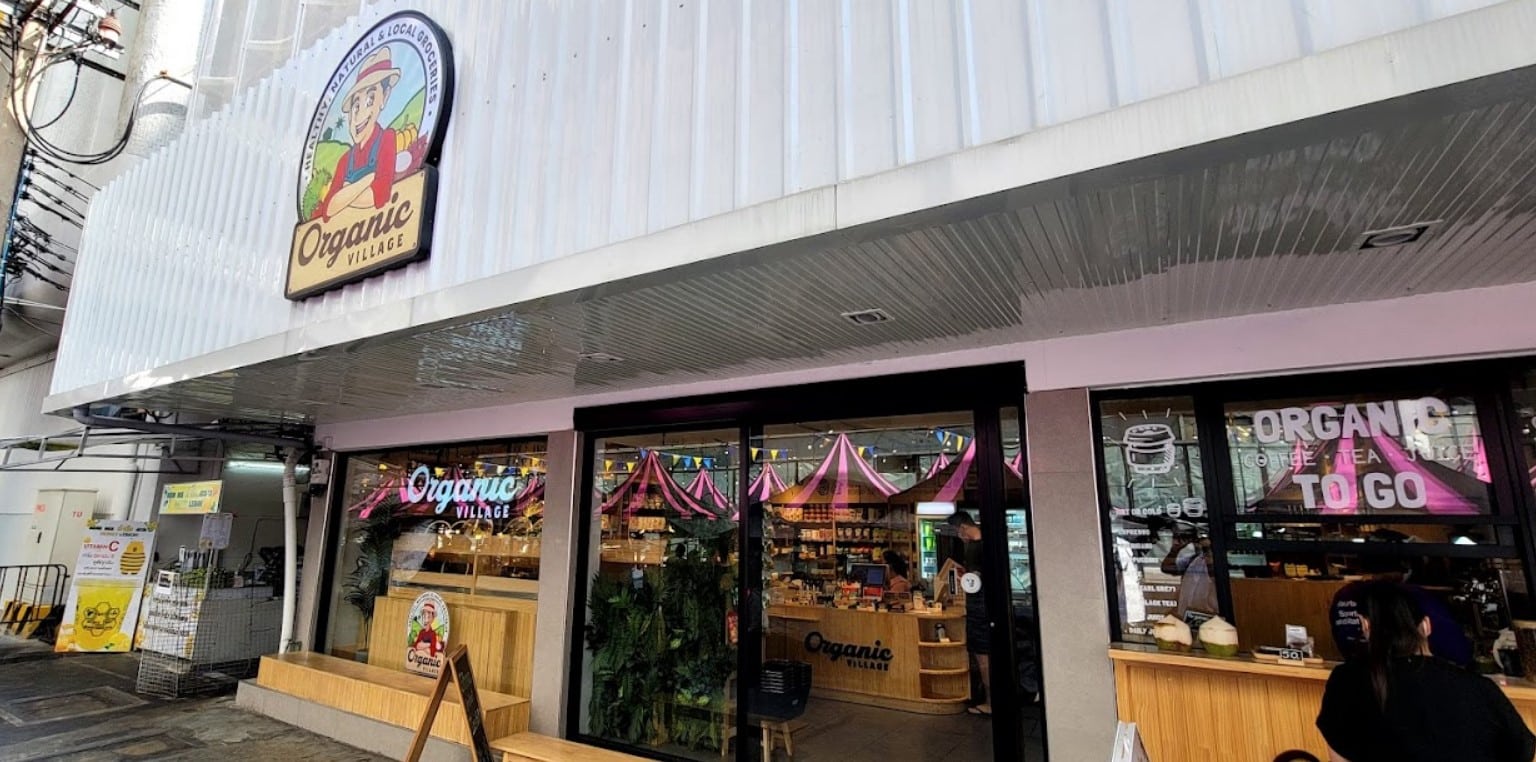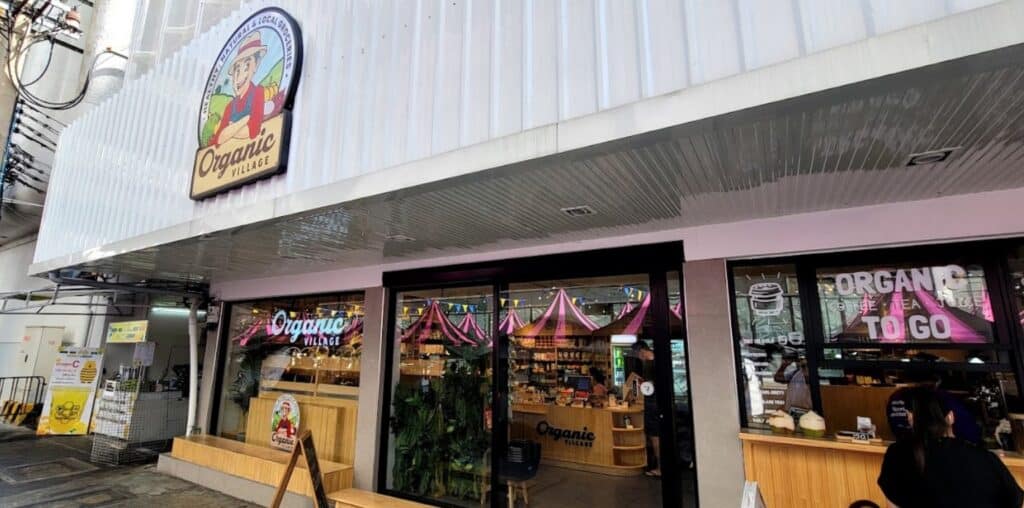 Delve into a unique blend of organic goodies and high-quality cannabis at Bloom X Organic Village. This store is a must-visit for people seeking purity and authenticity in every product.
Address: Organic Village Siam Square Soi 5 392/27 & 28 1/F Rama I Rd, Pathum Wan, Bangkok 10330, Thailand
Phone: +66642767793
Payment Methods: Cash, Card, Thai QR
Highlights
Situated within an organic produce store, allowing you to pair your cannabis purchase with fresh organic munchies.
Offers a commendable selection of products, including flowers, edibles, oils, and pre-rolls.
A store committed to providing quality and authenticity in every product.
Drawbacks
No smoking lounge is available; it offers in-store pickup only.
Bloom X Organic Village presents a unique shopping experience, bringing together the best of the organic world with premium cannabis. If you like this store, you may want to visit Bloom's standalone store in Soi Sukhumvit 26.
Bangkok Cannabis Souvenir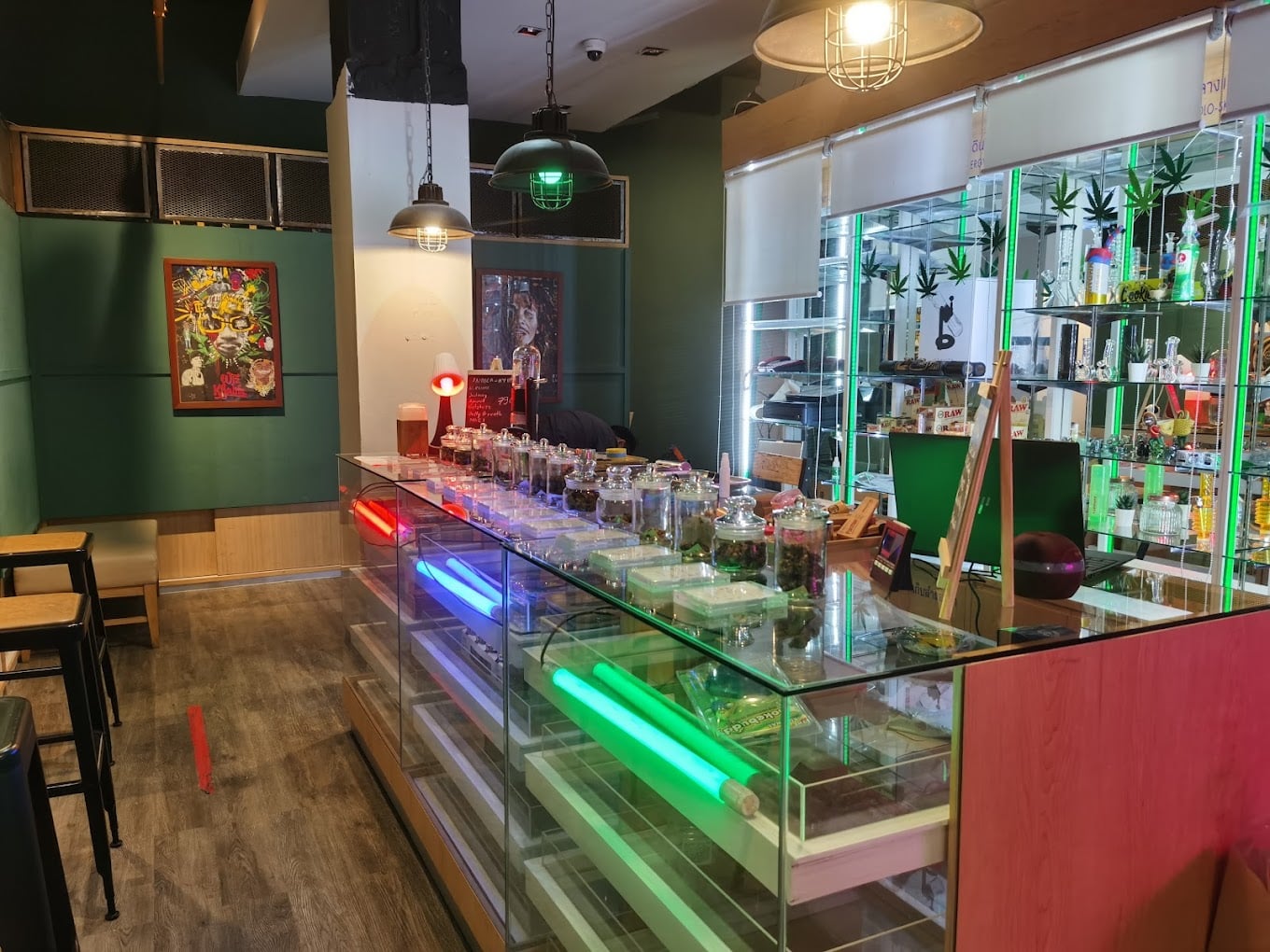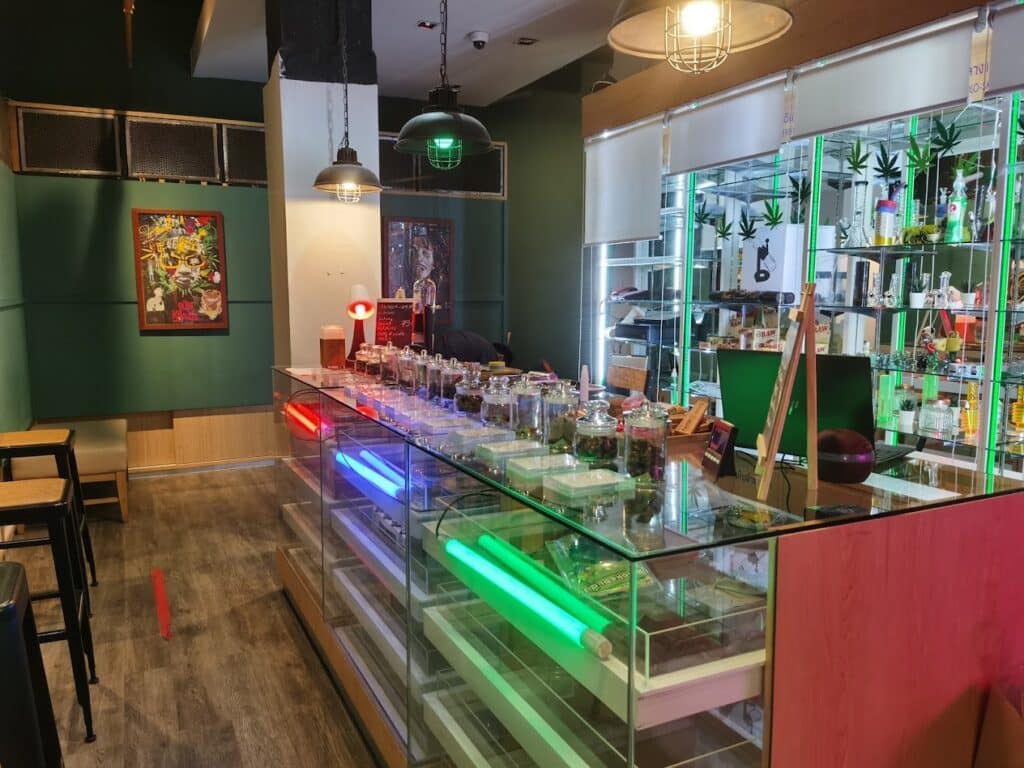 Explore the delightful range of products at the Bangkok Cannabis Souvenir, where the friendly staff awaits to assist both novices and seasoned cannabis enthusiasts.
Address: 3rd Floor, Maneeya Center (BTS Chidlom Station Exit-2) Skywalk to Central World, Lumphini, Patumwan, Bangkok 10330, Thailand
Phone: +66902720462
Payment Methods: Cash, Thai QR
Highlights
Offers a nice selection of souvenirs along with affordable cannabis products.
A cosy shop equipped with friendly and communicative staff ready to guide beginners through the basics.
Regular promotions and offers make it a pocket-friendly option for many.
Drawbacks
Unfortunately, the shop doesn't offer a smoking area, and all purchases are for in-store pickup only.
If you're a beginner or someone looking for a friendly space to get your cannabis essentials along with some lovely souvenirs, Bangkok Cannabis Souvenir is the right spot.
Four Twenty Dispensary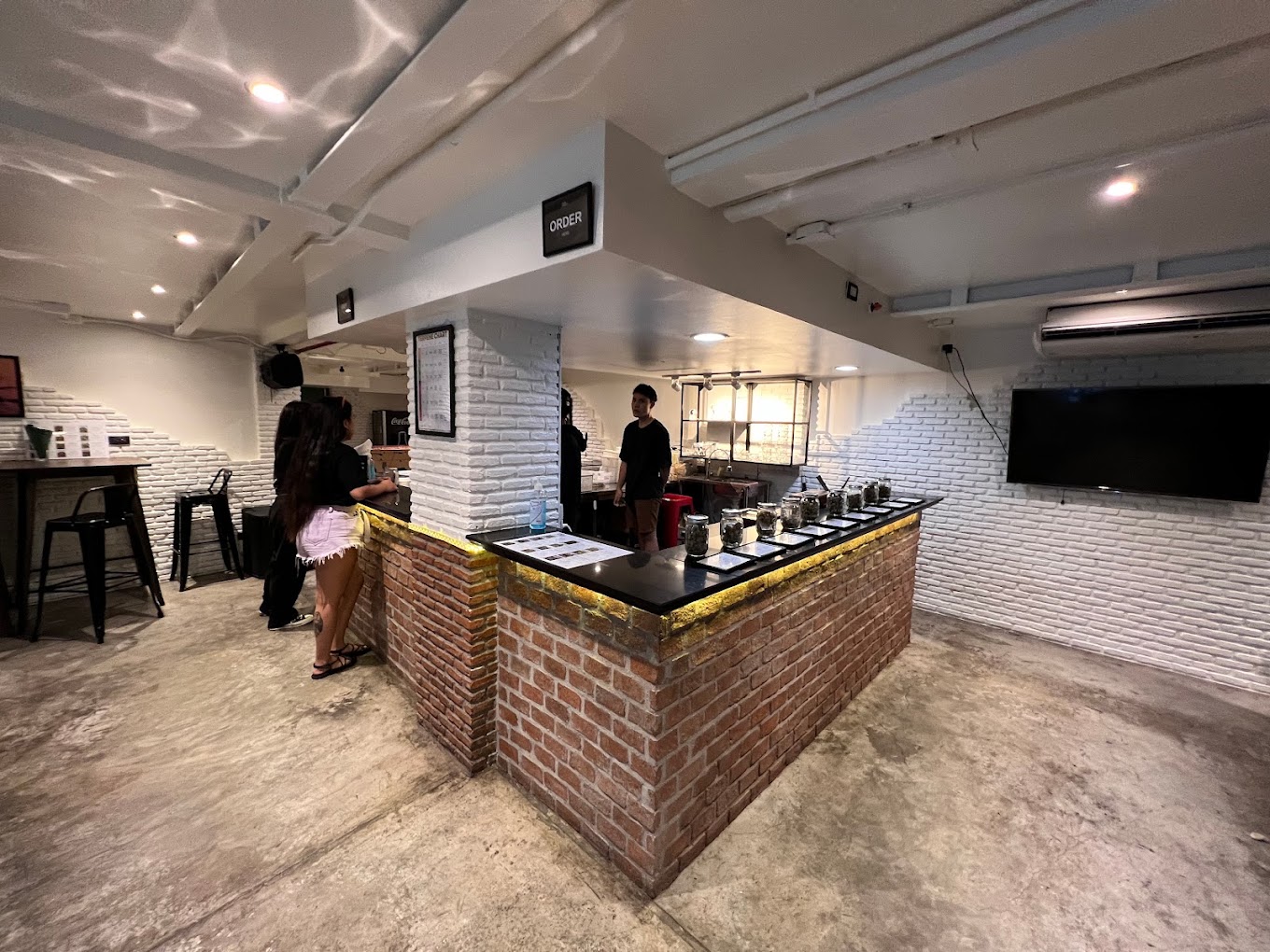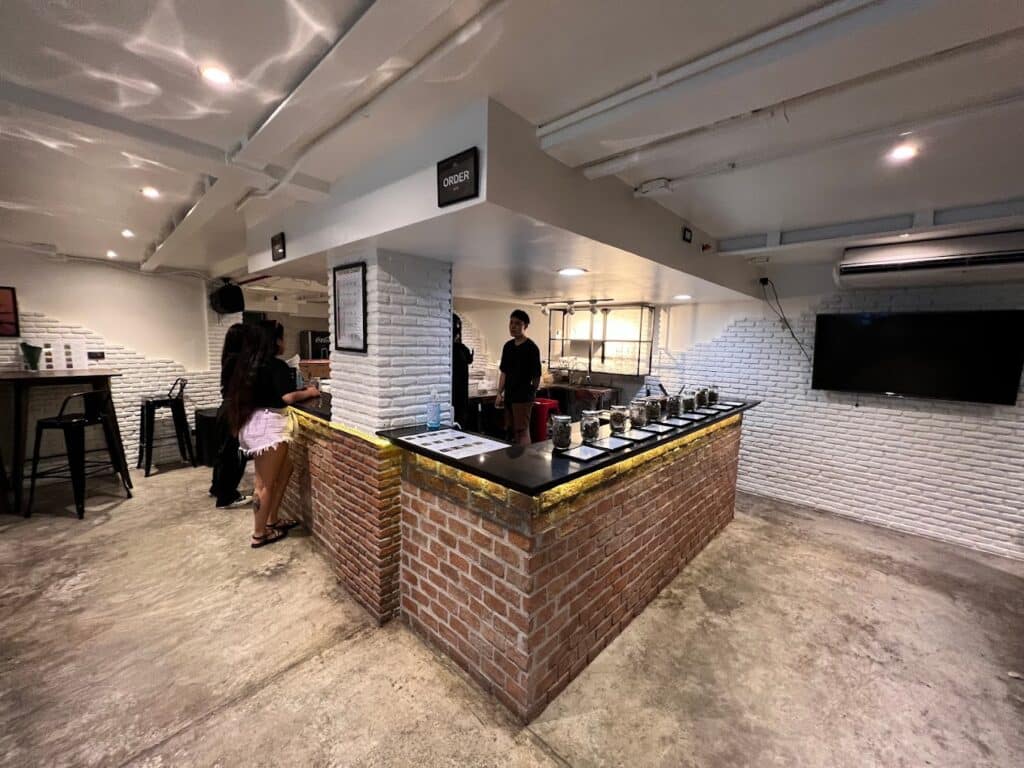 Step into the well-acclaimed Four Twenty Dispensary situated in the heart of Bangkok, promising not just quality cannabis products but a full-fledged, enjoyable experience that goes beyond just shopping.
Address: 12/3 Sukhumvit Alley 22, Khwaeng Khlong Toei, Khlong Toei, Bangkok 10110, Thailand
Phone: +66653954050
Payment Methods: Cash, Card, Thai QR
Highlights
Features a relaxing smoking lounge where you can unwind and enjoy your purchases.
A team of professionals offers impeccable service, enhancing your visit each time.
Availability of various cannabis products, including flowers, pre-rolls, CBD, enticing gummies, and edibles.
The convenience of multiple locations around Bangkok makes it a readily accessible cannabis hub.
Drawbacks
The price can seem a bit costly when compared to the quality you get.
The Four Twenty Dispensary stands as a pivotal spot in Bangkok's cannabis landscape, offering a must-visit destination for anyone looking to indulge in the finest selections of cannabis and more. Other locations include Sukhumvit Alley 22 and Thong Lor.
Kush House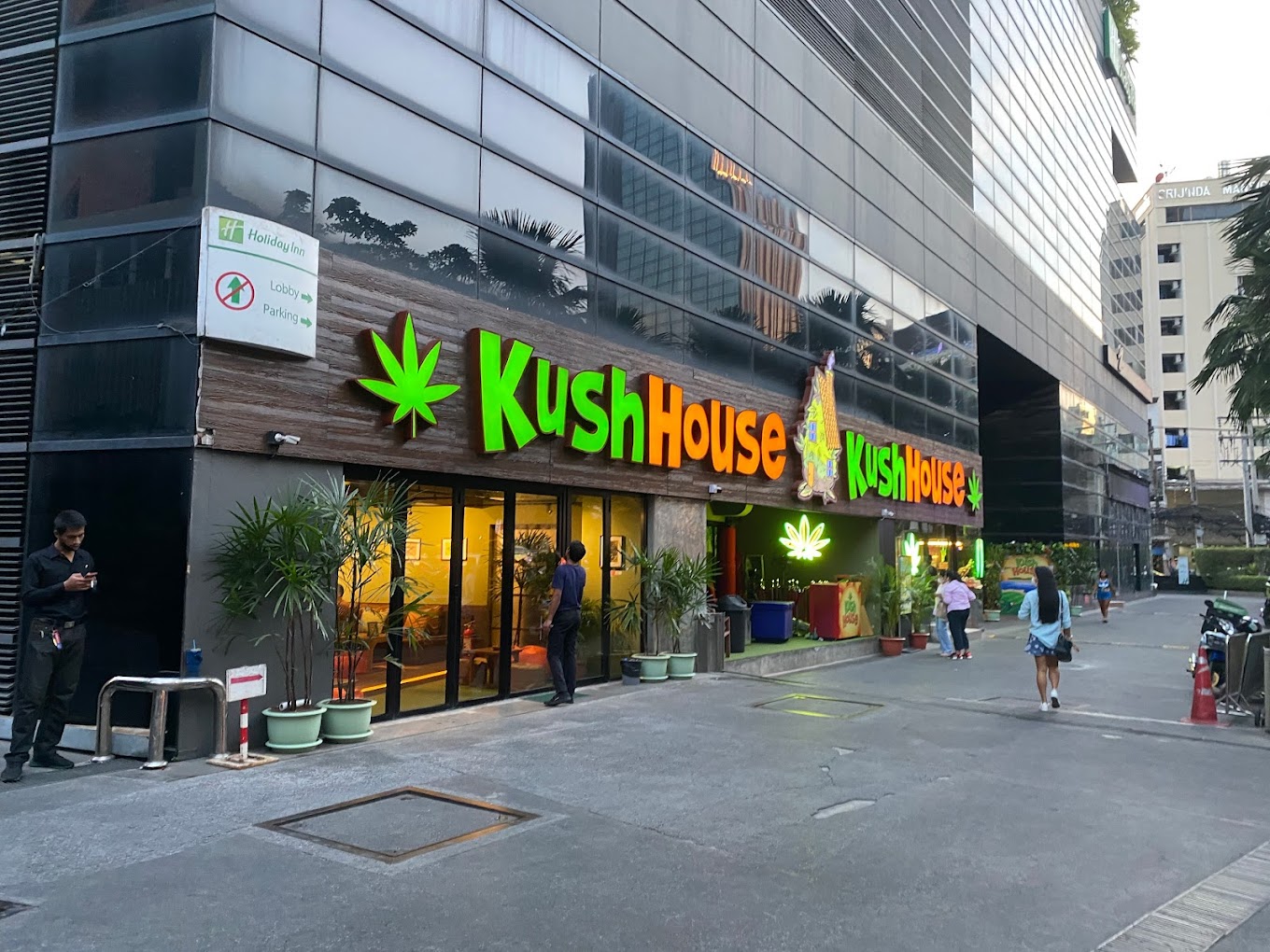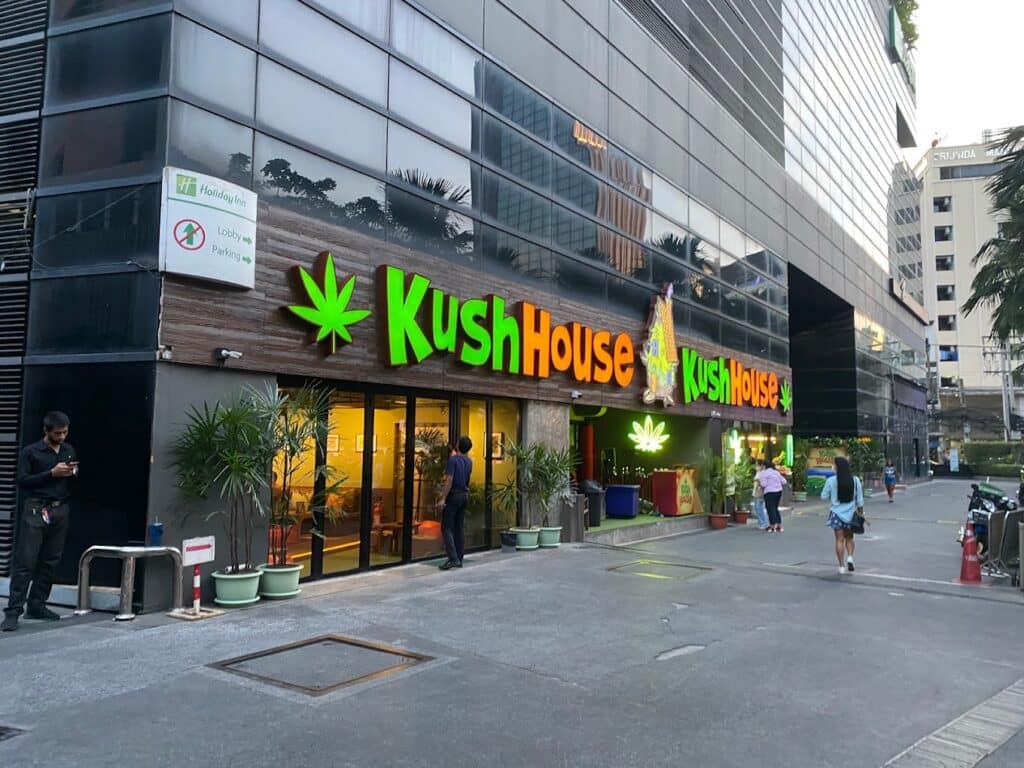 Prepare to be welcomed into the lap of luxury at Kush House, a dispensary that offers a high-end store atmosphere comparable to the reputable Cookies Bangkok. Located in the strategic Sukhumvit Alley, this place promises an unparalleled Western-style store experience.
Address: 1 Sukhumvit Alley 22, Klongton, Khlong Toei, Bangkok 10110, Thailand
Phone: +66630828420
Payment Methods: Cash, Card, Thai QR
Highlights
Large, well-designed space similar to high-end dispensaries in Amsterdam and San Fransisco.
The spacious lounge area invites you to kick back and relax as you explore a premium collection of cannabis products in a chill, unhurried atmosphere.
Whether you're an occasional user or a connoisseur, you'll find a rich array of strains to satisfy your preferences.
Kind and helpful staff all around.
Beyond cannabis products, the Kush House offers a curated selection of accessories and merchandise.
Drawbacks
Given its premium offerings and upscale setting, be prepared for a pricey shopping experience.
Every visit to Kush House brings with it a sense of luxury and an invitation to explore a rich variety of premium marijuana products.
Dr. Green Bangkok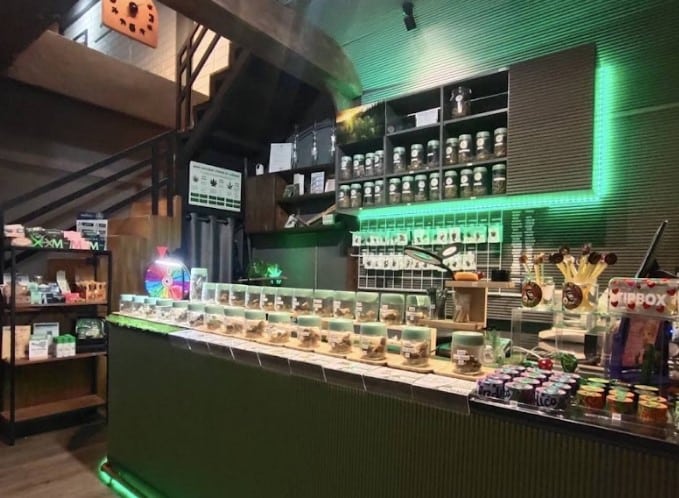 Experience the delight of finding a hidden gem in the city at Dr. Green Bangkok, a small and quaint 24-hour open dispensary offering a decent place to smoke and chill.
Address: 93 Sukhumvit Road, Khwaeng Khlong Toei Nuea, Watthana, Bangkok 10110, Thailand
Phone: +66821719192
Payment Methods: Cash, Thai QR
Highlights
Good value for money.
Despite being small, it has a decent selection of products like flowers, pre-rolls, and essential accessories.
The store offers 24-hour service on the weekends.
Cosy smoking area.
Drawbacks
The product range is not as diverse as some other marijuana shops in the city.
For those looking for a hidden gem offering quality products at affordable prices, Dr. Green Bangkok is the perfect spot.
HighMed Cannabis Dispensary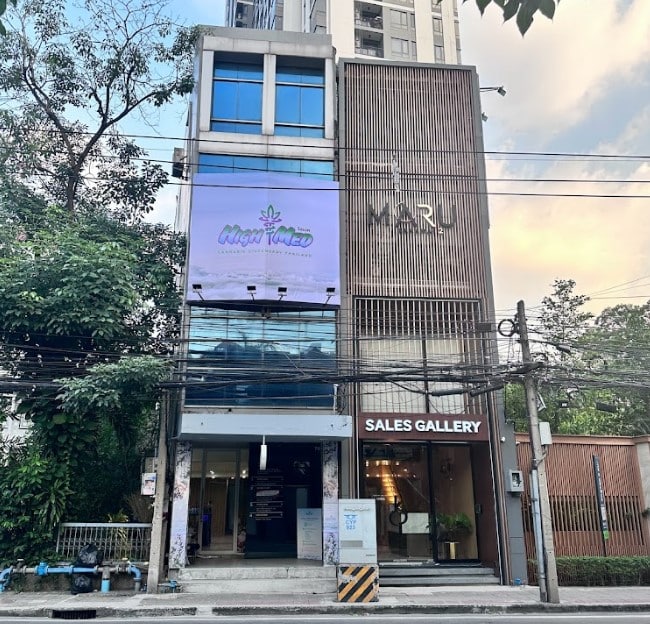 Discover a lesser-known gem in Bangkok's cannabis scene at HighMed Cannabis Dispensary, a peaceful space boasting an impressive selection of cannabis genetics.
Address: 70 Soi Sukhumvit 63, Phra Khanong Nuea, Watthana, Bangkok 10110, Thailand
Phone: +66815077844
Payment Methods: Cash, Thai QR
Highlights
The knowledgeable staff can guide you through their impressive collection of top-shelf marijuana flowers.
Offers a one-on-one interaction experience with patrons in a chill and relaxing lounge space.
You can find a vast array of products, including topicals, creams, and accessories.
Drawbacks
The story can be a bit tricky to find.
HighMed Cannabis Dispensary is the place to go for weed lovers who value a personalised shopping experience. With a highly knowledgeable staff ready to guide you, it stands as a must-visit for anyone keen on exploring a rich diversity of cannabis.
Trip Master Medical Cannabis Store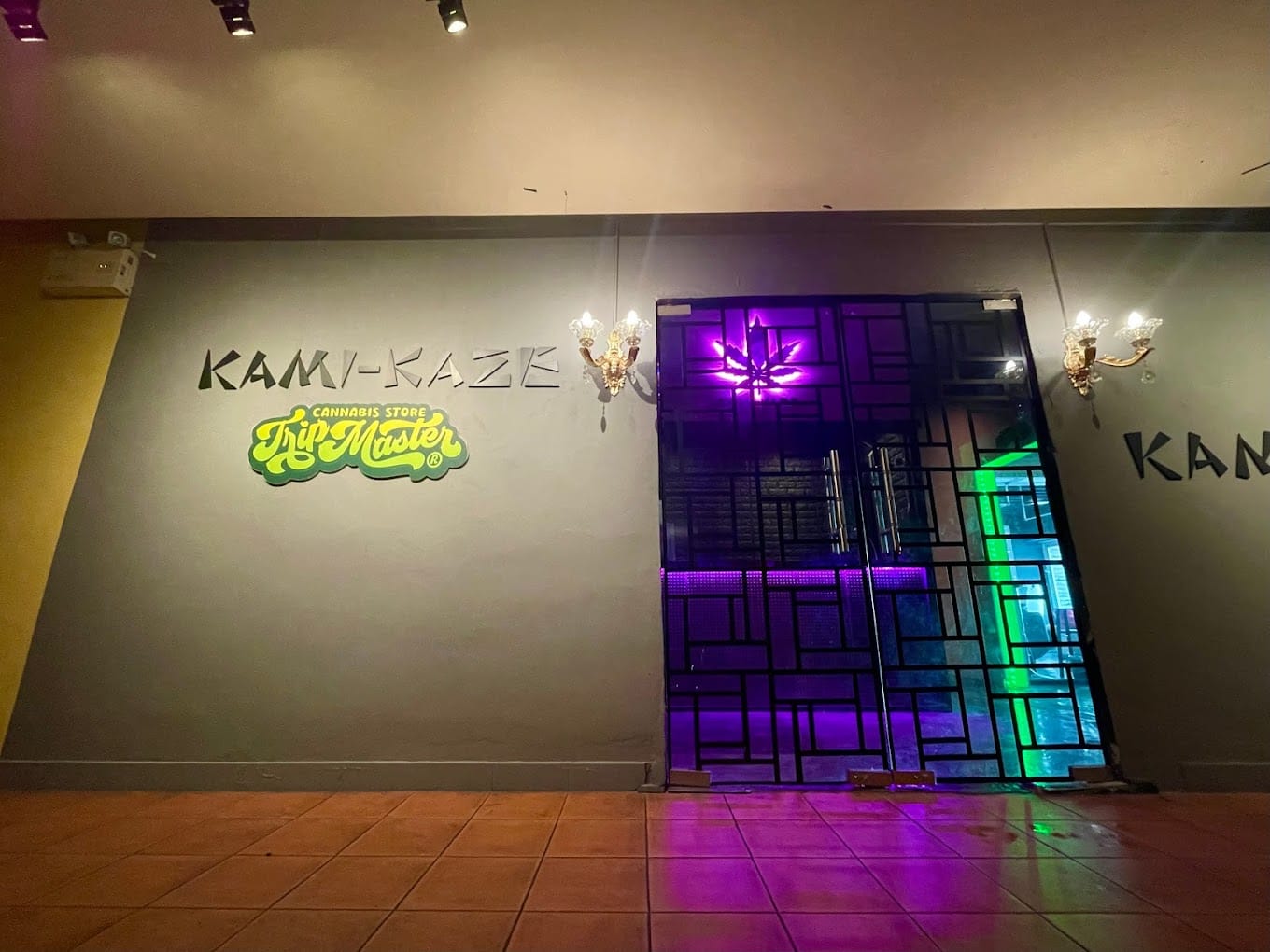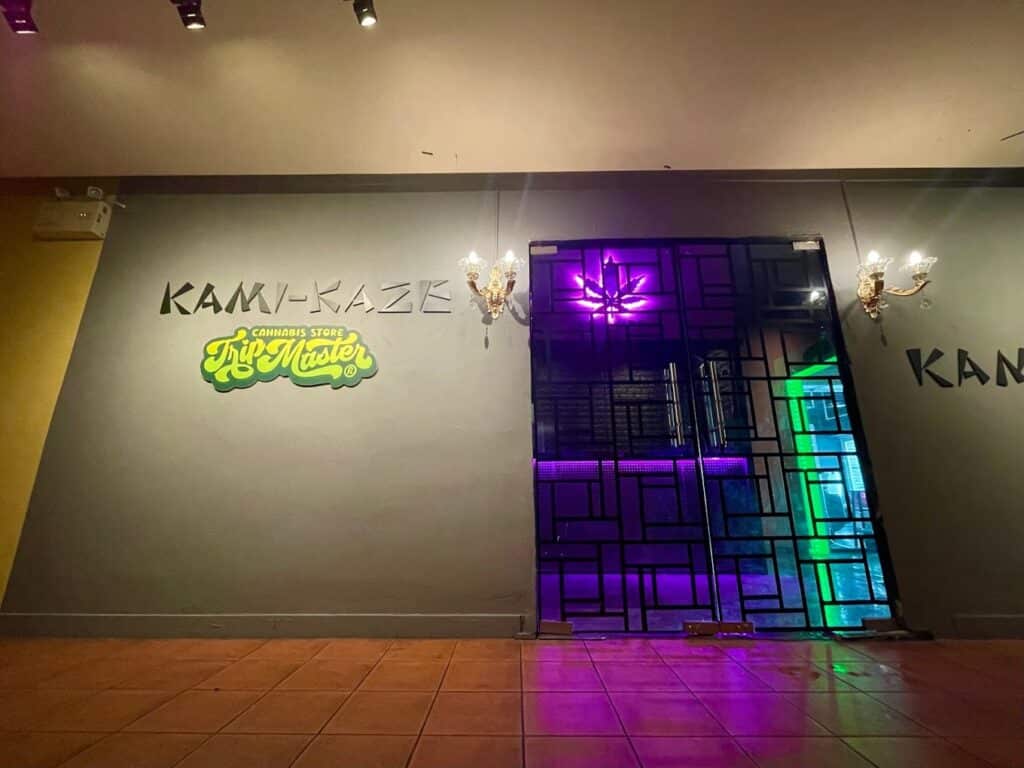 Immerse yourself in a calming sanctuary of Japanese aesthetics at Trip Master Medical Cannabis Store. It is a peaceful escape offering a fine selection of quality cannabis flowers.
Address: Building 1, 3rd Floor, Patpong 2通, Thanon Surawong, Bang Rak, Bangkok 10500, Thailand
Phone: +66824209393
Payment Methods: Cash, Thai QR
Highlights
Japanese-speaking staff make it a must-visit for Japanese tourists.
Enjoy a tranquil environment accentuated by Japanese interior decor.
Friendly service and a decent selection of pot for patrons.
Drawbacks
The store is tucked away in a building, making finding it a bit challenging.
Trip Master stands as a serene oasis for cannabis enthusiasts, especially those from Japan.
Lollipop Farm Cannabis Dispensary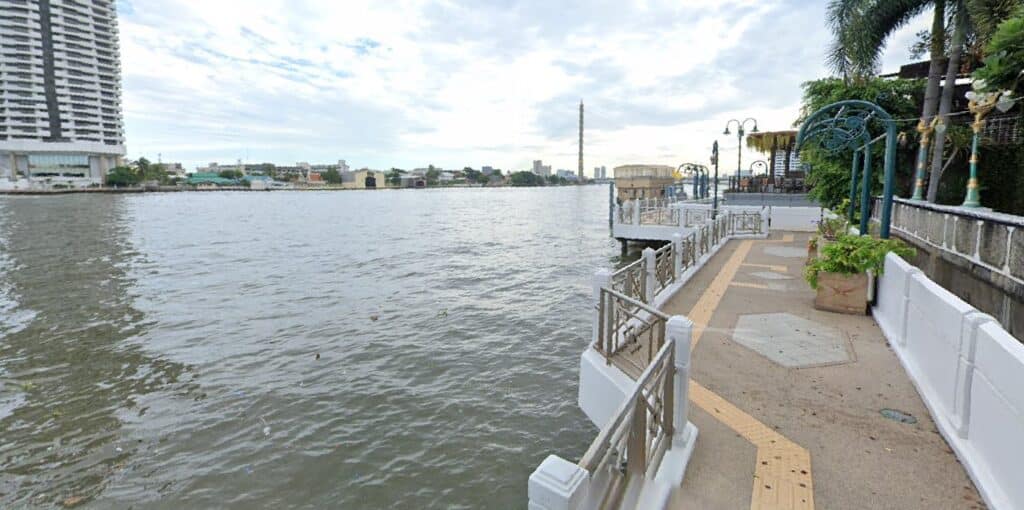 Find yourself in a festive and vibrant space at the Lollipop Farm Cannabis Dispensary, a go-to destination for cannabis aficionados located near the lively Khao San area.
Address: 24, 1 Chana Songkhram Alley, Chana Songkhram, Phra Nakhon, Bangkok 10200, Thailand
Phone: +66982352604
Payment Methods: Cash, Thai QR
Highlights
Located in a tourist area near the banks of the Chao Phraya River.
Excellent selection of cannabis flowers.
The store offers a nice lounge for smoking, complemented by kind and attentive staff.
Apart from cannabis products, they also offer beverages and booze to heighten your experience.
Drawbacks
There are not many bad things to point out with this one!
With a wide range of products and a festive ambience, the Lollipop Farm Dispensary promises a lively and enjoyable experience for weed enthusiasts.
Cookies Bangkok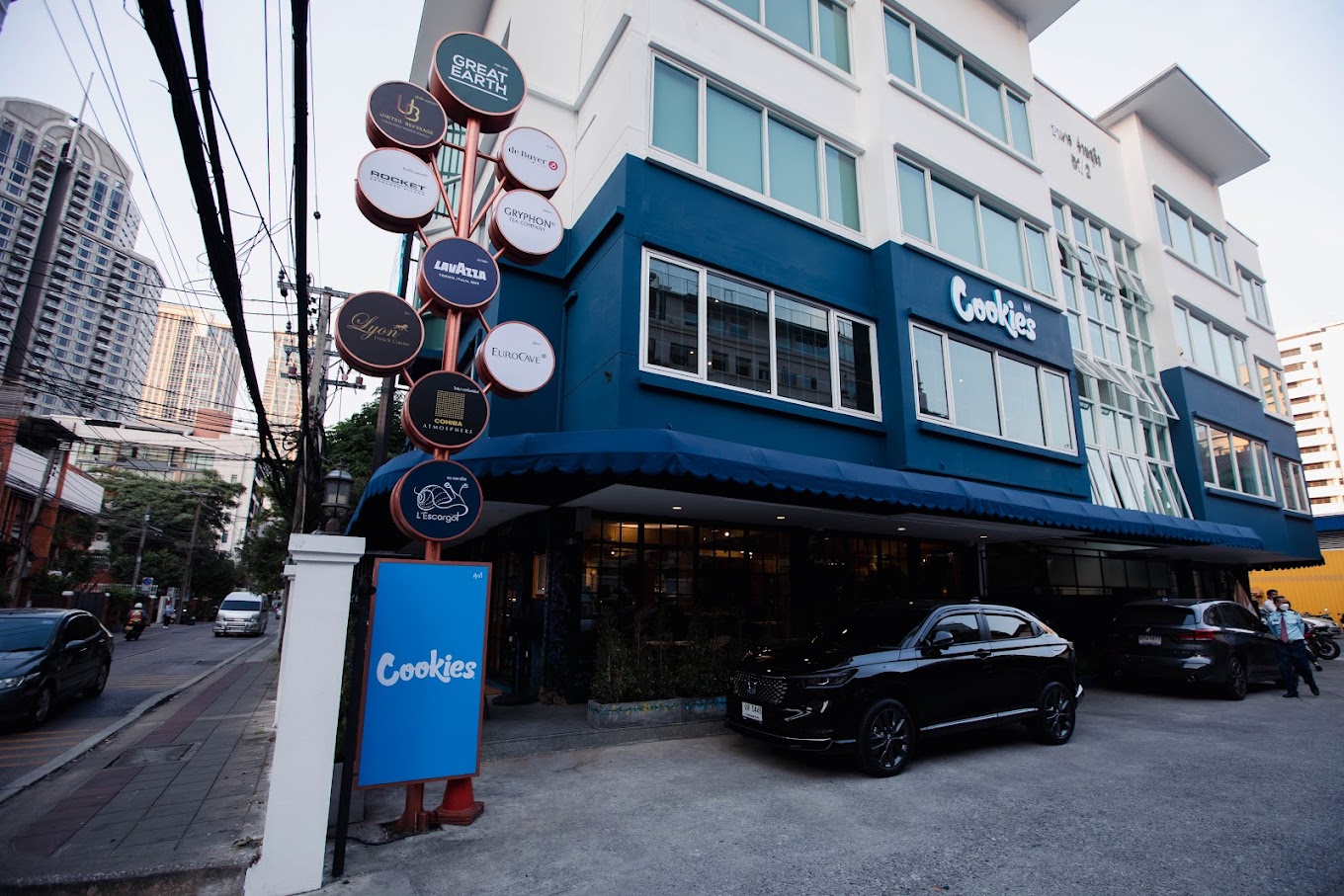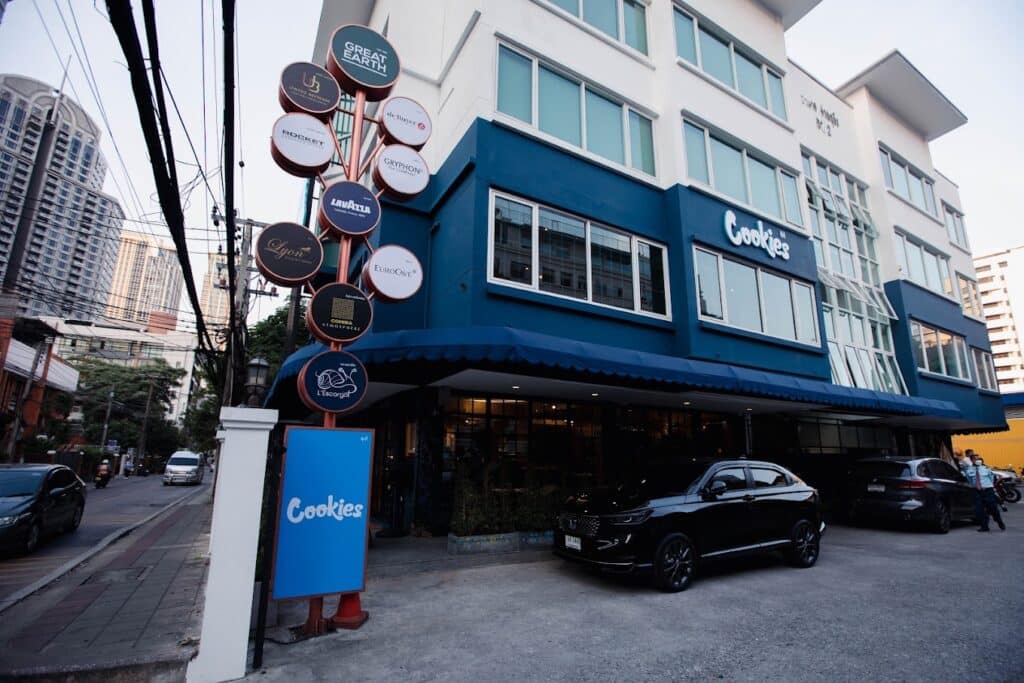 Come find top-notch service and great products at Cookies Bangkok. It's a spot that offers the best stuff for weed fans, all legal and completely by the books.
Address: 51, 2 Ruam Rudi 3 Alley, Lumphini, Pathum Wan, Bangkok 10330, Thailand
Phone: +6622559899
Payment Methods: Cash, Thai QR, Card
Why this place is worth a visit?
Offers a Western standard experience with high-quality products and professional staff.
Completely legal, providing weed fans with a reliable and safe environment.
Beyond cannabis products, you can also find branded goodies such as caps, tees, and bags.
What to know before going there?
The store operates with higher pricing, with flowers going at rates upwards of 800 THB per gram.
There is no smoking area.
No pre-rolls or other cannabis products are available.
Cookies Bangkok stands as a beacon of reliability and quality in the Bangkok cannabis scene. It promises a premium experience for newcomers and experienced users.
Fat Buds Weed Shop​ ​Sathorn (Cannabis Dispensary)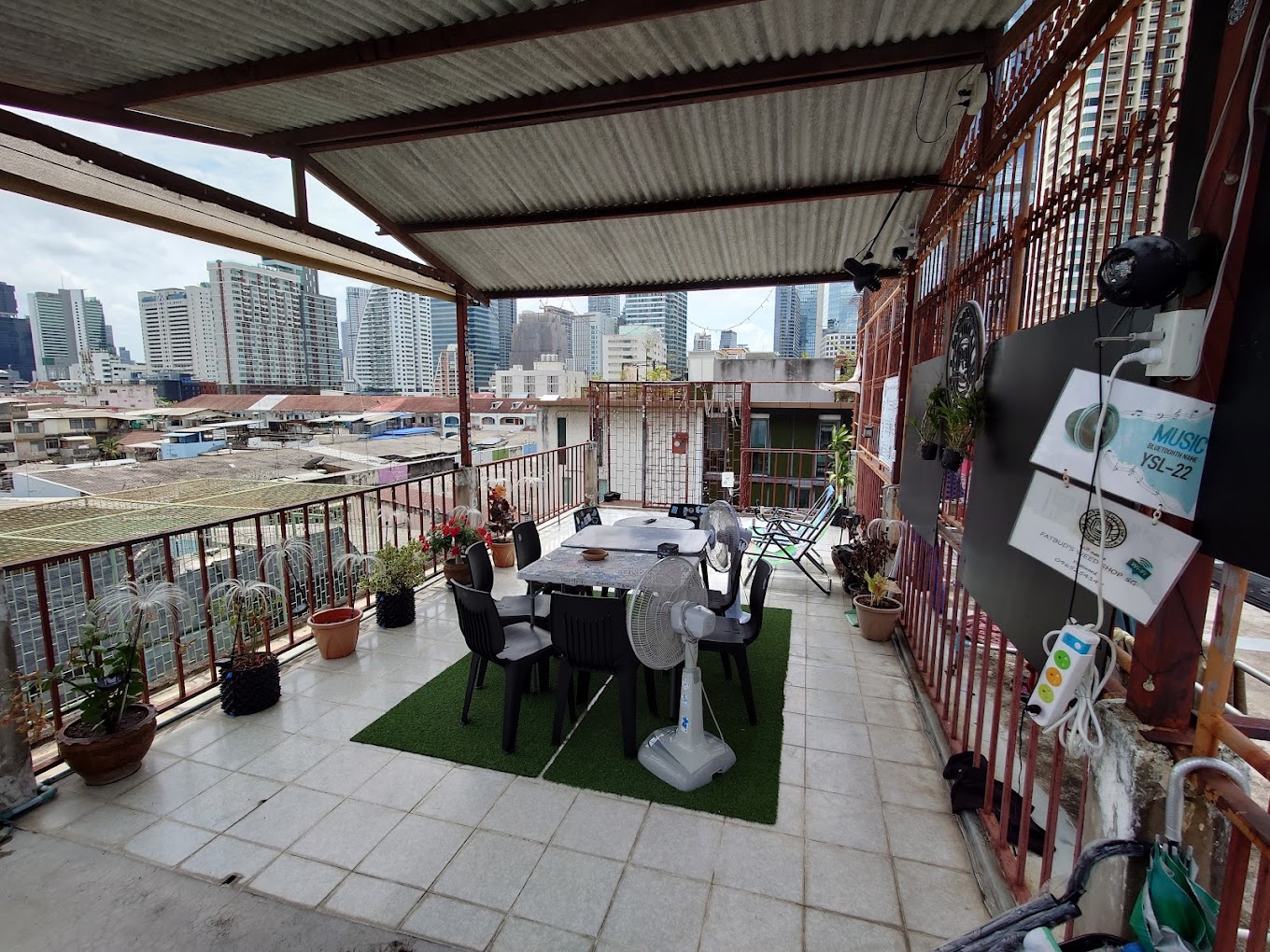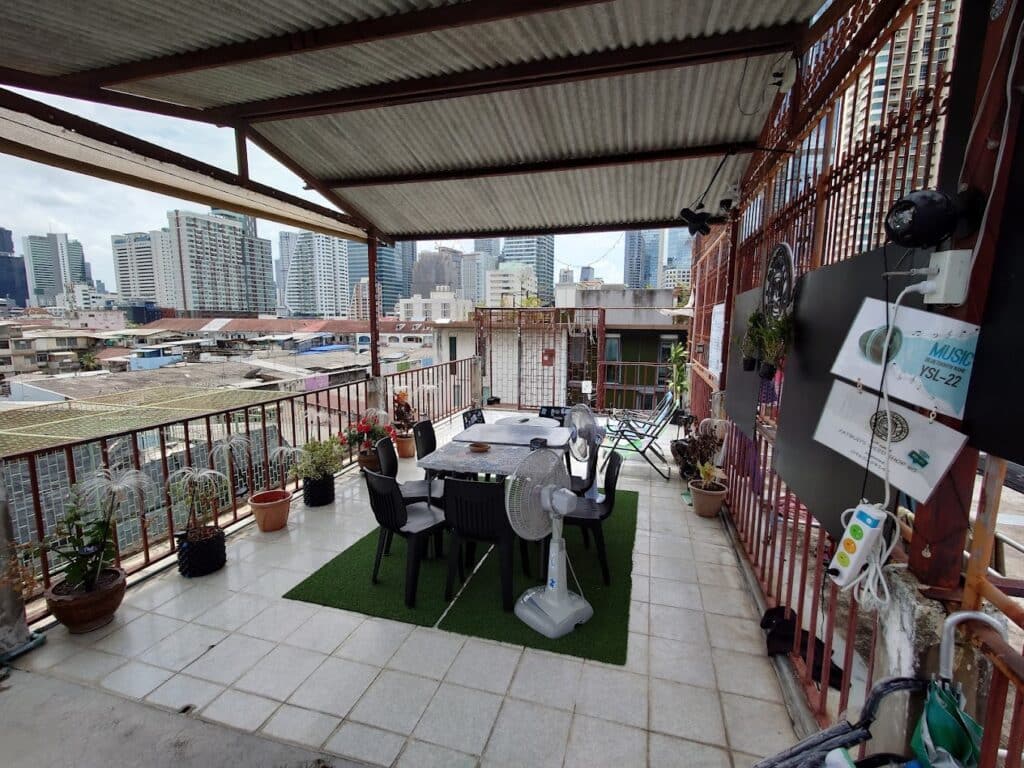 Navigate your way to an unforgettable cannabis experience at Fat Buds Weed Shop, a place that combines great service with a wide range of high-quality products.
Address: 58, 54 Soi Sathon 11 Yaek 5, Yannawa, Sathon, Bangkok 10120, Thailand
Phone: +66820810568
Payment Methods: Cash, Thai QR
Highlights
Offers a beautiful rooftop lounge area with a view, providing a comfortable space to smoke and unwind.
The product range includes flowers, pre-rolls, gummies, edibles, CBD oils, and apparel – all at great prices.
The staff maintains high standards of professionalism, catering to your needs with a personalised touch.
Excellent value for money.
Drawbacks
Finding the place can be challenging as it is in a packed area.
Fat Buds Weed Shop offers a premium experience with its beautiful lounge area and a broad range of quality products.
How to buy weed in Bangkok
Many of the dispensaries on our list offer home delivery in Bangkok. But what if you want an easy and hassle-free way to get your favourite cannabis products online?
Here are two ways you can go about it.
Delivery via chat apps
Several weed dispensaries in Bangkok offer delivery services in the city via Facebook/Instagram/WhatsApp/Line. To go about this, simply:
Download the app, create your ID, and add the dispensary.
Contact them regarding their offers and place your order.
Give them your delivery details.
Keep in mind that you will be communicating with a person whose English may not be that great. Be sure to give precise instructions to avoid any confusion.
The order will be delivered to you in Bangkok, usually within 1-2 hours of placing it online. This will most likely be done via Grab.
You will have to pay cash on delivery, which is quite convenient since it removes the risk factor.
Delivery via online stores
The online store option is convenient because you are browsing an e-commerce store.
Check out our handpicked list of online weed stores that deliver all over the country, including Bangkok. You can find everything you need, from the finest buds to a wide variety of edibles, without leaving your house. Here's how you do it:
Select your favourite weed items.
Add them to your shopping cart, and head to the checkout page when ready.
Enter your delivery details in the mentioned fields.
Select a payment option – cash on delivery or credit/debit cards are recommended for foreigners, while locals can also pay with e-wallets/QR codes.
With this, you don't have to worry about miscommunication. The assurance of getting the delivery is also much higher.
How to judge weed quality
Buying quality weed is an art in itself. While we have listed some top-notch dispensaries to get you started, knowing how to identify quality products is key.
Here are some basic tips to keep in mind:
Aroma: High-quality weed has a strong and delightful smell. Trust your nose to detect a distinctive and pleasant fragrance. The quality is off if it smells bad or too faint.
Bud appearance: Look for buds that are vibrant, well-formed, and covered in tiny crystals called trichomes. They should glisten.
Colour: Quality buds come in various shades of green, sometimes with hints of purple, orange, or blue. Dull or brownish colours may indicate lower quality.
Texture: Gently touch the weed. It should feel slightly sticky but not wet. If it crumbles to dust, it's too dry; if it's spongy, it's too moist.
Stems and leaves: Quality weed has minimal stems and leaves, with a focus on dense, resinous buds.
In addition, large dispensaries like Cookies or Wonderland are known for their top-shelf cannabis – so you can rest assured of consistent quality throughout when shopping at these well-established retail outlets.
Similarly, pricing is another factor to consider. Cheap marijuana may be tempting to buy, but you may be in store for a brick weed experience.
For a detailed guide, check out our comprehensive guide on judging cannabis quality.
How to smoke marijuana in Bangkok?
If you are in Bangkok, it's good to know the right way to enjoy your weed. It is important to be respectful and conscious of the local norms.
Here's what you should remember:
Avoid public places: While it might be tempting to light up as you walk down the busy streets in Sukhumvit, Silom, or explore any of the 30+ public parks, it is best not to smoke as you walk around. Stay out of trouble by not lighting up in public spots.
Find the right spot: Always make use of the designated smoking areas in dispensaries to enjoy your session without any hiccups.
Follow the rules: Know the local rules about using weed to keep your visit smooth and fun.
Be on guard: Bangkok can be an experience if you are not careful, like any tourist city. Get too stoned in areas like Patpong, Nana Plaza or Soi Cowboy, and someone may take advantage of your sweet nature.
Can you smoke weed in Bangkok hotels?
Hotels are considered public places where smoking weed remains illegal. There's an exception: you can enjoy marijuana on your private balcony or private garden if smoking is permitted there. It follows the same etiquette as smoking cigarettes – if cigarette smoking is allowed on your balcony, chances are you can also smoke marijuana. But if someone complains, then you will have to stop.
Note that in common smoking areas, weed is not permitted. The simple reason is cigarettes are more tolerated than marijuana by the people.
Certain hotels also ban the use of drugs or bringing drugs inside the premises – which includes cannabis. Even if smoking cigarettes is permitted in such cases, lighting up a joint will likely land you in trouble as it goes against the rules of the property.
Similar rules – sometimes more strict – are also seen with condominiums or Airbnbs. If you smoke a joint and your neighbours complain, then it will be a problem.
The rule to follow is: do not be a nuisance to others. Smoke weed in dispensaries if permitted. If you want to enjoy cannabis privately, go for discreet options like edibles.
Conclusion
Bangkok is a city full of life, with something happening at every corner. And now, with the growing cannabis culture, it offers something more for both locals and tourists to explore. From high-end dispensaries to comfy lounges, there's a spot for every cannabis enthusiast. Whether you're a seasoned weed user or trying it for the first time, Bangkok's marijuana shops are ready to welcome you with open arms.
If you get tired of walking the busy crowded streets of the Thai capital, you can switch to buying cannabis online. In either case, you will find what you are looking for.
While enjoying, remember to be respectful and follow the local guidelines. For example, do not smoke in public areas like Lumpini Park or the surroundings of the Royal Palace. Stick to smoking areas of your dispensaries and if possible, the balcony of your hotel.
Gear up for a relaxed and enriching experience as you explore the green scene in Bangkok.