Sativa Strains Catalogue 2023
Explore the creative side of marijuana with our comprehensive 2023 list of Sativa flowers.
Click on any Sativa strain below for a detailed review of the bud. You will also find info on where to buy it online.
How to use Weed Review's Sativa strain index?
Each Sativa strain featured on this page contains two primary pieces of information:
Name: You may be familiar with these strains from previous encounters, online sources, or store visits.
THC potency: This indicates the quantity of THC (tetrahydrocannabinol), the psychoactive component of cannabis, within the strain. For instance, varieties like Sour Diesel might have a moderate THC level that delivers a mild uplifting sensation, while others like Amensia have higher THC content for a stronger effect.
Click on the 'Review' button to dive into strain. In the detailed review of each Sativa, you'll find:
Effects: How the strain could induce feelings of energy, creativity, or euphoria.
Benefits: The positive features of the Sativa strain, such as mood enhancement, appetite boost, and improved focus.
Onset time: A quick estimation of when the effects are likely to start and the optimal timing for smoking that particular Sativa strain.
Flavour & smell: Certain strains have fruity or earthy scents, while others are more pungent. We provide a preview of what to anticipate.
Terpene insights: We discuss the primary terpenes present in the strain, which greatly influence its overall effects.
Lineage: Discover the origins and background of the strain, including its origins and genetic lineage.
Cultivating tips: We offer some basic advice on what you should know while growing that particular Sativa cultivar.
Where to buy: Click on 'Visit Clinic' to see where to buy this Sativa online.
Every Sativa bud boasts unique characteristics. Some enhance energy levels, while others promote a sense of well-being by easing stress or enhancing focus. Their flavours and aromas also vary. You can find your preferred Sativas by trying different varieties.
You can also explore our full list of cannabis varieties featuring Indica, CBD, and hybrids if you are looking for more options.
Understanding Sativa strains
Sativa strains are a type of cannabis known for their uplifting and energising effects. When you take Sativa strains, they tend to make you feel more awake, creative, and active. They're like a cup of coffee for your mood.
They're great for daytime use when you want to stay engaged and productive. In the upcoming sections, we'll dive deeper into the specifics of what makes Sativa strains unique and how they can benefit you.
Origins
In 1753, a botanist named Carl Linnaeus came up with the word 'Sativa' to describe the hemp plants being grown in Europe. Then, in 1785, a naturalist named Jean-Baptiste Lamarck said there were two kinds of cannabis plants. He called one 'Cannabis Sativa,' which was grown in the western parts of the world, and the other 'Cannabis Indica,' a wild plant found in India. This idea helped us understand different types of cannabis.
Sativa strains are believed to have first emerged in equatorial regions, including Southeast Asia, Central and South America, and parts of Africa. These areas have climates ideal for cannabis growth, with extended growing seasons and abundant sunlight. In countries like Thailand, Cambodia, and Vietnam, early records of Sativa cultivation spotlight its versatile use for fibre, sustenance, and medicinal applications.
Similarly, Mexico and Colombia also stand out as regions where Sativa plants were cultivated for practical and ceremonial purposes. It is also why we have so many famous landrace strains from these parts of the world.
Physical features
Sativa strains are often recognised by their tall, slender structure. They usually undergo a longer growth phase, which can be advantageous for cultivators seeking large yields.
Yield: Sativa plants generally offer a moderate to high yield, varying with the precise strain and cultivation circumstances.
Flowering: Their flowering period usually takes longer compared to Indica plants, frequently spanning 10 to 16 weeks.
Growing time: From the point of germination to harvest, Sativa strains usually require around 6 to 9 months, contingent upon specific growing conditions.
Appearance: They showcase narrow, light green leaves and an elongated form, often exceeding 6 feet in height.
Are Sativa strains legal in Thailand?
Sativa strains are legal to grow and purchase in Thailand as per the current cannabis laws.
Where to buy Sativa strains?
When it comes to purchasing Sativa strains, you have a couple of options to explore. Whether you prefer the convenience of online shopping or the personalised experience of local dispensaries, finding your preferred Sativa strains has never been easier.
Online
Online retailers offer the convenience of browsing from the comfort of your home. To ease your shopping experience, we've created a list of the top online marijuana shops in Thailand.
Each store on this page – legal and licensed – has undergone a thorough review by our team, looking at different aspects like payment methods, customer service, quality of products, delivery, and overall experience.
Dispensaries
Local dispensaries are an excellent option for those who enjoy a personal touch. They often employ knowledgeable staff who can guide you through their selection of Sativa strains, answering any questions you may have.
Visiting a dispensary allows you to physically check the quality of the buds and receive tailored recommendations based on your preferences and needs.
How to choose the best Sativa strain?
Firstly, focus on the quality of the bud. Factors like aroma, trichomes (shiny crystals on the flower), and colour can offer clues about the strain's freshness. Opt for vibrant, lively flowers and avoid those that seem lacklustre, mouldy, or emit an unpleasant scent.
For a more comprehensive understanding, take a look at our guide to judging cannabis flower quality. This resource explores the art of identifying and purchasing top-notch buds.
Apart from this, here are some other tips to follow:
Define your objectives with Sativa: Whether you're seeking increased energy, mood enhancement, or creativity, have a clear purpose in mind.
Review lab tests: Prioritise brands that provide lab-tested Sativa flowers, ensuring a safe and accurately described product.
Consider reviews: Insights from other users can provide valuable information about how a specific strain has met the goals of people with similar intentions.
Evaluate THC levels: Since Sativa strains are known for their uplifting effects, choose strains with potency that you are comfortable with. Higher THC content is typically better suited for experienced users, while lower to moderate THC can be suitable for beginners.
Study terpenes: Terpenes influence the aroma and effects of a strain. For example, limonene can provide a mood boost, while pinene might enhance focus.
Confirm the source: Opt for organic-grown flowers free from synthetic chemicals to ensure an authentic experience.
Listen to your body: Pay attention to how different strains affect your body. Each person's experience is unique, so choose what aligns best with your preferences.
Try different Sativas: Discovering your ideal Sativa strain might involve some exploration. Experiment with various Sativa varieties until you discover the one that suits you best.
Benefits of Sativa strains: How can they help you?
Sativa strains are famous for their invigorating and cerebral effects, setting them apart from the calming and sedative qualities of Indica strains.
Some of the most commonly reported benefits of Sativas include:
Enhanced creativity and mental clarity
Alleviated feelings of depression and anxiety
Elevated energy and focus
Enhanced mood and motivation
Increased sociability
Enhanced sensory perception
Reduced fatigue
Side effects of cannabis Sativa
As with all cannabis strains, Sativas have potential side effects:
Dry mouth
Altered sense of time
Increased heart rate
Difficulty sleeping
Restlessness
Anxiety or paranoia in higher doses
Memory impairment
Coordination challenges
Interaction with medications
Potential respiratory issues and lung irritation related to smoking
When should you smoke Sativa?
Given Sativa's stimulating effects, daytime usage is often favored to fully appreciate its qualities. Taking it in the night or later in the day can lead to difficulty falling asleep.
For best results, consider the following guidance:
Morning: A small dose can provide a creative boost and help alleviate low mood.
Midday: Use in moderation for sustained focus and energy.
Before going out: Ideal for staying active, engaged and uplifted if you are going out to meet friends, party, or just have a good time.
How much Sativa should you take?
You can embark on your Sativa journey with around 0.20 – 0.25 grams of finely crushed buds. Begin with a few gentle puffs, allow ample time to gauge the effects, and then make adjustments as necessary.
Determining the right dosage varies from person to person and also depends largely on the potency of the strain. A higher potency bud should be taken in smaller quantities by beginners.
If you find the psychoactive effects of Sativa to be overwhelming, you might also consider exploring CBD-dominant strains or the relaxing Indicas.
Ready to explore the invigorating world of Sativa? Dive in and buy Sativa strains online today!
Related posts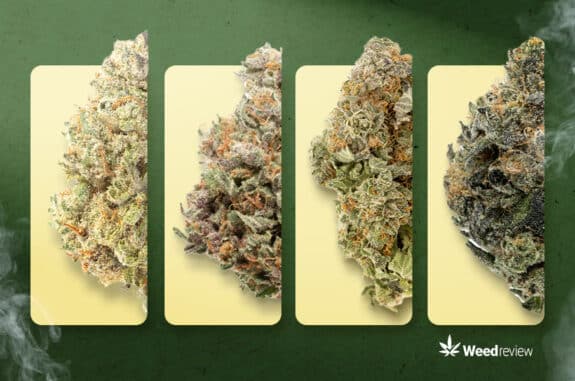 For those already familiar with cannabis's beauty, a desire for more potent, mind-blowing experiences is…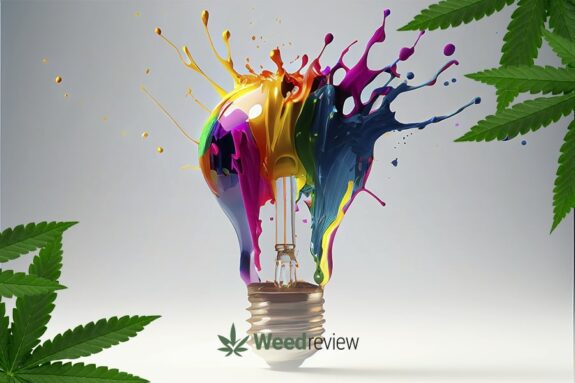 Cannabis has been celebrated for centuries for its ability to spark creativity. Getting into a…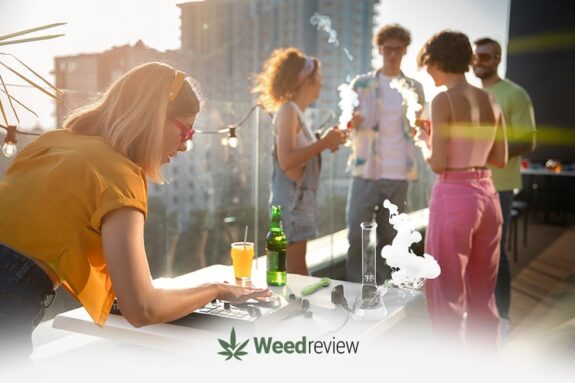 Stepping into a party scene requires the right mood. And what's better than using some…