Lemon Haze
Consuming marijuana can be addictive and responsible use is strongly encouraged. The content on this page is for information purposes only and does not comprise medicinal advice. If you are looking to supplement your health routine with cannabis, consult a doctor.
Quick info
Distinctive terpenes
Terpinolene, limonene, myrcene
Helps with
Stress, mood disorders, fatigue
Effects
Energetic
Uplifting
Relaxed
Benefits
Lemon Haze, a sativa-dominant hybrid strain containing 18-25% THC, is renowned for its energetic, long-lasting high and delightful citrus fragrance. Despite its sativa-leaning genetics, it offers a surprisingly balanced high. It will give you a sense of euphoria and happiness combined with body relaxation, relieving both the mind and body. As a result, it is cherished by both sativa and indica lovers all over the world.
Onset
Lemon Haze may take a little longer to kick in than you're used to, but when it hits, you're in for a wild ride. In 10-15 minutes, you'll feel a rush of energy and euphoria that will make you happy and productive. Suddenly, all those dreadful chores and assignments will seem much more manageable.
These uplifting effects last for a couple of hours, gradually giving way to a deep sense of physical relaxation. While Lemon Haze isn't heavily indica, its presence is noticeable. The strain's balanced blend of mental and physical effects makes it ideal for activities that require both body and mind, such as exercise. The comedown might be hard, as typical for Haze strains. If you are using it for work, plan for a short break or nap after a few hours if possible.
If you enjoy the fruity notes of this strain, you may also want to try Strawberry Banana or Blueberry.
Uses
The strain's uplifting properties will be appreciated by anybody dealing with stress, anxiety or mood disorders like depression and PTSD. Thanks to the energy boost it provides, Lemon Haze may be effective in the battle against chronic fatigue. This potent painkiller can also be effectively utilised in headaches, migraines, all kinds of pains and symptoms of premenstrual syndrome (PMS).
Side effects
Lemon Haze features some common side effects such as dry mouth and eyes, but keep an eye on dizziness and paranoid feelings, which are sometimes attributed to the flower due to its potency. Rookies may want to take it easy and start with only a puff. Always remember that overconsumption of high-THC cannabis may make you more anxious and paranoid in general, leading to the opposite of desired effects.
As a highly stimulating bud, it is best consumed during the daytime since the combination of potent sativa traits and energising limonene may keep you up at night.
Taste & Smell
Lemon
Citrus
Fruity
Lemon Haze is a treat to all the senses. The long, dense buds of Lemon Haze are covered in glistening trichomes, making for an aesthetically pleasing sight. The fresh smell of lemon peel and citrus will immediately fill any room. Fans of the parent strain Haze will also recognise the spicy herbal notes in the scent, resulting in a sweet and tangy overall aroma. The flavour of this smooth smoke is equally impressive, with a sweet, herbal taste reminiscent of candies.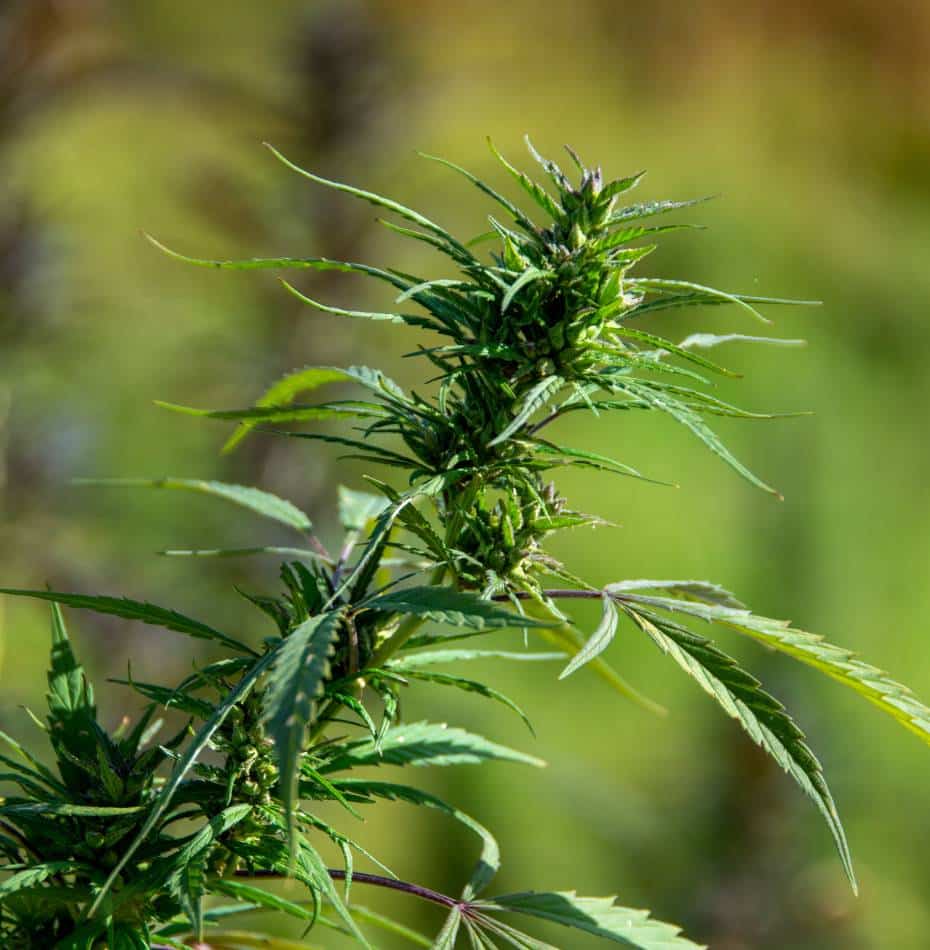 Origins
The story of this beautiful strain, like many others, begins in Amsterdam in the late 1990s, where skilled breeders combined the delicious hybrid Lemon Skunk with the mighty sativa Silver Haze to produce this aromatic, invigorating bud. It quickly made its way to become a stable in dispensaries around the world and has been a favourite ever since, adding to the famed Haze family.
Growing conditions
This plant is relatively easy to grow and offers high disease and mildew resistance. However, it needs regular watering and feeding to produce a high yield. It will also need plenty of sunshine or artificial light and warm temperatures between 21-27°C. It can grow relatively tall – up to 1.4m indoors and 1.8m outdoors, so you must keep this in mind if you have limited space.
Within 8 to 10 weeks, you can expect it to yield between 500-600 grams per square metre when grown indoors and 600-800 grams per outdoor plant. If you are looking for other strains to grow, check out our extensive list of top cannabis varieties.