Medical Marijuana Research in Thailand: An Overview of Recent Studies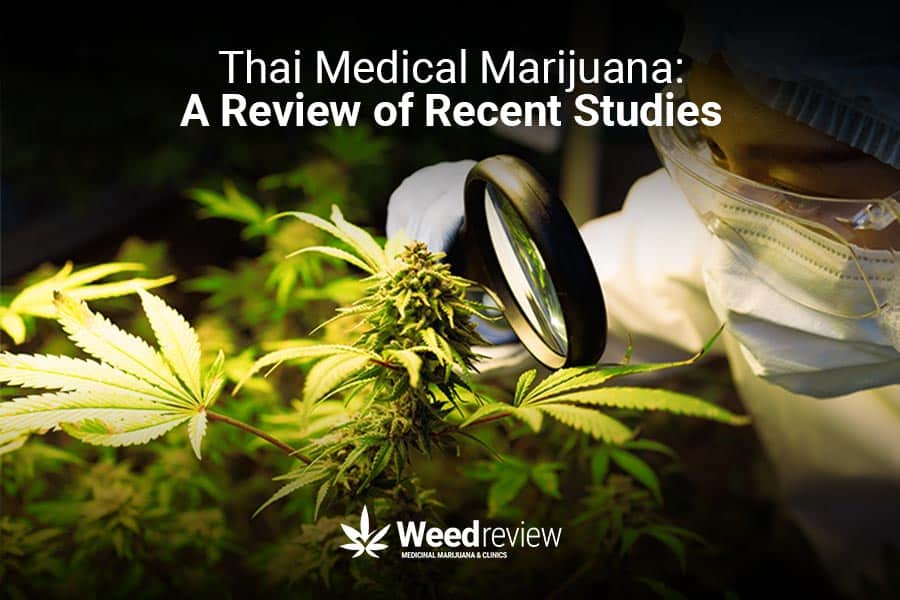 Medical marijuana was legalised in Thailand in 2019. Since then, the research into the plant has increased considerably to examine its medicinal properties. Scientists from leading universities across the country, alongside the Government Pharmaceutical Organization (GPO) and the Thai Ministry of Public Health, are conducting several research studies in this field. Over the last three years, many of these studies have been published – all of which support the long-standing belief that cannabis can be a valuable natural remedy in improving pain relief, sleep, and overall quality of life in patients suffering from illnesses.
Weed Review summarises some of these research studies conducted to evaluate the therapeutic profile of cannabis. These have been categorised based on different conditions and diseases.
Please note that the statements made below do not constitute medical advice; they merely affirm the potential health benefits of weed. Weed Review recommends consulting a doctor at a medical marijuana clinic first if you want to use weed to relieve your symptoms. Relying on weed alone as treatment while avoiding or delaying conventional medical care can have serious consequences.
Cannabis & cancer
International studies have concluded that cannabis compounds – tetrahydrocannabinol (THC) and cannabidiol (CBD) – can help relieve the side effects of cancer treatments like chemotherapy. Medical marijuana has been shown to reduce nausea and vomiting and stimulate appetite in cancer patients undergoing treatments. A few studies on animals have also suggested that cannabis can slow growth and/or cause the death of certain types of cancer cells.
In Thailand, research into the link between cancer and marijuana is still growing. A handful of studies have been published, while many more are underway.
Conclusion: Supervised use of medical cannabis can improve the quality of life of cancer patients.
CBD & epilepsy
According to epilepsy.com, medical cannabis products rich in cannabidiol can benefit people with epilepsy by reducing seizure activity. Scientists have shown that CBD can reduce seizures, eventually leading to the development of the first and only US FDA-approved CBD medication known as Epidiolex. It treats seizures associated with Lennox-Gastaut syndrome (LGS) and Dravet syndrome.
In Thailand, roughly 700,000 suffer from epilepsy – which is why cannabis (CBD, to be more precise) has been researched extensively as an alternative treatment.
Epilepsy and seizures are among the conditions mentioned by the GPO for which patients can get a prescription for CBD-rich cannabis oil.
A study published by GPO in 2021 noted a potential for CBD-enriched medical cannabis to improve symptoms for children suffering from drug-resistant epilepsy.
A local survey of parents of children with epilepsy in Thailand evaluated the knowledge and awareness of CBD as a treatment for seizures. While the survey showed that half of the parents who use CBD for their children observed reduced seizure frequency, most participants were unaware of CBD use for epilepsy.
Conclusion: Supervised use of cannabidiol oil can help reduce seizure frequency in patients with epilepsy.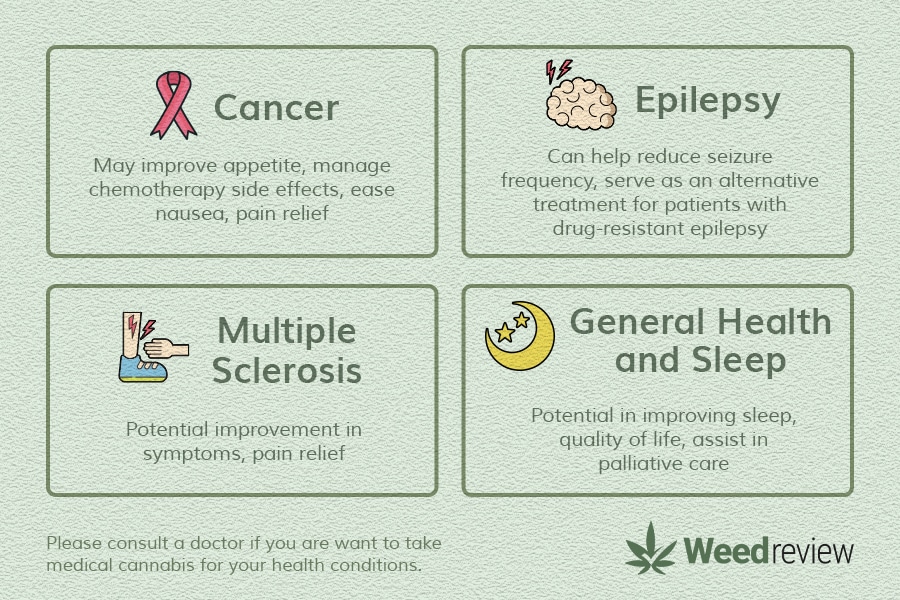 Other conditions
Thai scientists are also studying how cannabis impacts other conditions like insomnia, pain, and neurological disorders. Some of those studies are mentioned below:
Conclusion: Supervised use of medical cannabis can improve sleep, pain symptoms, and overall quality of life. However, speaking to a doctor beforehand is strongly suggested.
To summarise
Every study and the valuable data obtained gives a clearer idea of how to best use cannabis for different conditions.
In September 2022, a paper was published in the Princess of Naradhiwas University Journal – providing instructions for nursing care providers working with patients using medical cannabis. It is split into four sections, covering the basics of medical marijuana, side effects, use cases, administration of cannabis drugs, and code of ethics. The idea is to lay down nursing practice guidelines and improve cannabis knowledge among nurses, and healthcare providers as more and more patients revert to marijuana.
The essays mentioned here are just a nugget in the ever-growing world of cannabis research. As a result, the demand for medical cannabis products will likely increase in the near future – driven by improved product awareness, research trends, and the government's support for medicinal marijuana.
If these studies have prompted you to give medical cannabis a try, you can check out the leading cannabis dispensaries online for a quick review.