Best Marijuana Rehab Clinics in Thailand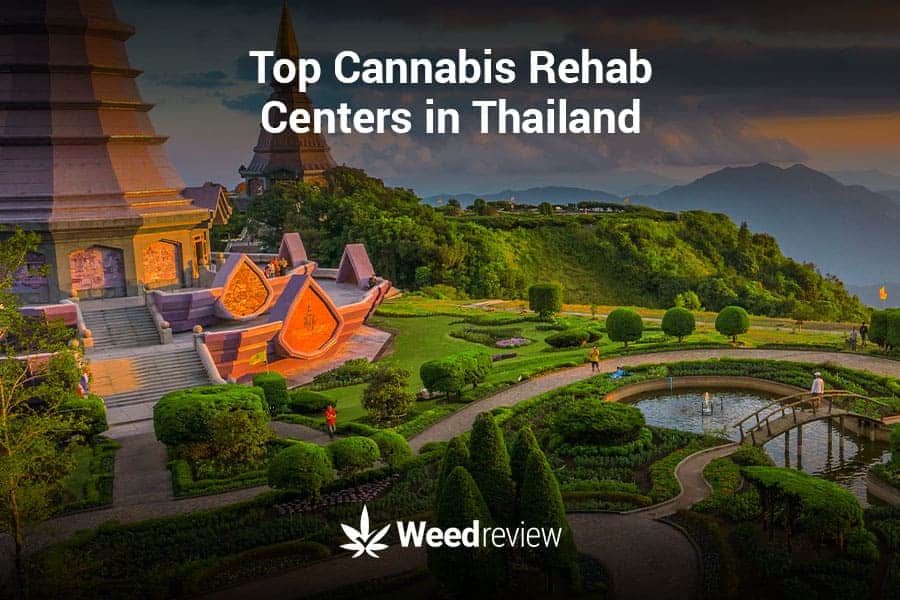 Weed addiction is among the leading concerns many people have regarding decriminalising cannabis in Thailand. While the chances of marijuana addiction are quite low – around 8% when compared to alcohol, cigarettes, and other drugs, some lawmakers and doctors have expressed their concerns about the irresponsible use of the plant. Truth be told, weed can be addictive, and roughly 1 in 10 regular users will develop a use disorder. Sometimes, you can kick the habit without help, while you will need external support in other cases. That's where cannabis rehab clinics can be incredibly helpful.
Weed Review has compiled here a list of the best marijuana rehabilitation centres in Thailand in 2023. Each clinic has been carefully vetted for strong success rates, treatment approaches, licenses, customer reviews, and locations. All in all, these rehabs have the following:
Medically supervised detox service
24-hour nurse station
On-site residential facilities
Daily meals
Treatment for substance addiction
Weekly personal therapy and group therapy sessions
Diverse support staff with West-trained specialists
Excellent staff-to-client ratio
Weekly outings
Outdoor activities and physical well-being
Relapse prevention and aftercare support
The Dawn Rehab, Chiang Mai
Located on the banks of Ping River, the Dawn rehab clinic specialises in addiction treatments and mental health care. If you believe your chronic pot use is due to finding temporary relief from depression, anxiety, or trauma, Dawn's Dual Diagnosis Treatment Program can help you address the root problems.
A Twin-Pillar Approach
What makes Dawn an exceptional rehab centre for marijuana (or any other substance) is their twin pillars approach. Their treatment method leverages a wholesome blend of Western-based, scientifically proven psychotherapy techniques and Eastern-based, empirically proven holistic healings.
On the Western side, there are techniques like cognitive behavioural therapy (CBT), dialectical behaviour therapy (DBT), 12-step programs, and transcranial magnetic stimulation (TMS), among others. On the Eastern side, the emphasis is on holistic wellness via yoga, art therapy, physical fitness, massage, and mindful meditation.
As a part of your treatment, you will have two individual counselling sessions every week. In addition, you will have fitness training in yoga and Muay Thai, group therapy, mindfulness activities, and outings.
Accommodation & Facilities
The facilities and services in this luxury rehab centre are nothing short of what you would find in a 5-star hotel. The Dawn is located in the countryside, an hour's drive from Chiang Mai. Some may think it is in the middle of nowhere, but its closeness to nature and immense greenery contribute to the recovery. The serene, secluded centre has a gym, massage rooms, a swimming pool, meditation and yoga studios, detox facilities, private bedrooms for clients, dining areas, and recreational areas.
Cost & license
The cost of treatment depends on the problems you are looking to address. A 30-day program can be up to $10,000, all-inclusive of the facilities, treatment, and accommodation. They also have an addiction relapse warranty for clients who complete 12 weeks of addiction treatment. If they relapse within 12 months, they can return to the Dawn for 28 days of treatment for free.
The Dawn drug rehab centre is accredited for Psychiatric and Behavioural Health Services by the American Accreditation Commission International (ACCI). It is the only facility in Thailand to have such a certification.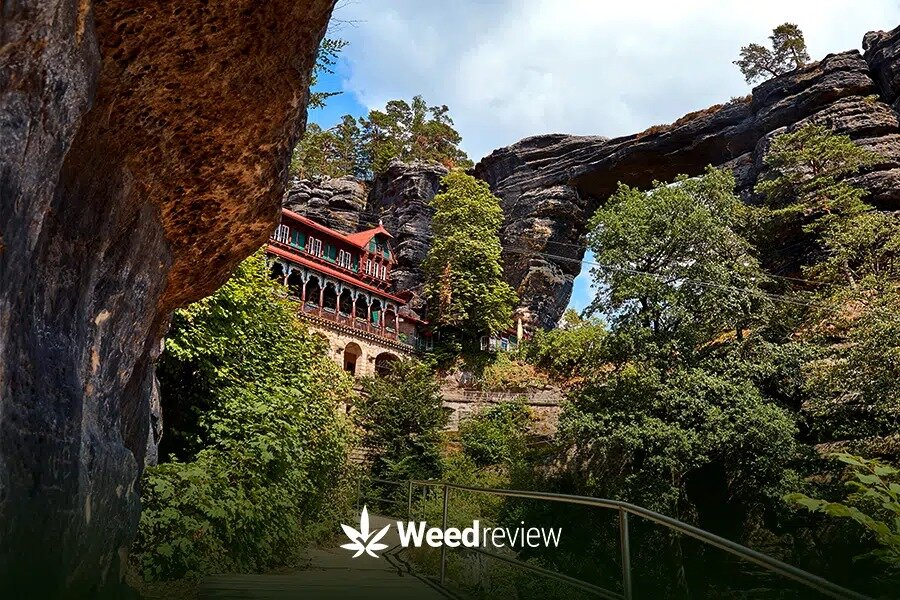 Hope Rehab Center, Chonburi
Hope is, without a doubt, among the most popular drug rehab clinics in the world. With a solid rating of 4.9 stars on Google and boasting over 150 reviews, this place has one of the highest success rates for drug addiction in Thailand. It became popular when Pete Doherty – a well-known English musician – checked into the facility in late 2014 for drug abuse. Since then, Hope has been featured in leading publications like The Guardian, Rolling Stone Magazine, The Telegraph, Independent, Daily Mail, Vice, and many more.
Not a luxury rehab
Here is the deal with Hope – it is not a luxury rehab clinic. While there are basic amenities, accommodations, and services, the emphasis is purely on recovery. You will be put outside your comfort zone and forced to face the harsh truths that led you down the path of weed addiction – and this is where growth happens.
The treatment program at Hope is built on four pillars – Therapy, Mindfulness, Fitness, and Relapse Prevention. You will put in the work, guided by your personal counsellors at every step. There are three weekly one-on-one sessions – two with your counsellor and one with your mindfulness coach. You will also participate in 12 group therapy sessions every week, along with physical activities, meditation, and outings.
Accommodation & Facilities
Hope has 32 spacious rooms on the property with WiFi, private showers, and work areas. There are three types of rooms:
Detox rooms: Located on the main property; this is where you undergo detox
Standard rooms: Your stay while you work on treatment and recovery
Senior rooms: Located by the sea outside the main property, these rooms are assigned in the final stages of your treatment program – when you have made good progress
The food is diverse and healthy, made with natural, organic ingredients to promote healthy, holistic diets. Hope also emphasises mindful eating.
Apart from these, you will find standard amenities like a swimming pool, gym, meditation room, yoga studio, and common halls. You can participate in cycling, Muay Thai, Tai Chi, yoga, pilates, boxing, and team sports.
Since Hope is located close to the beach in the lively city of Chonburi, there is plenty to do outside in your free time.
Cost & license
Hope is among the cheaper options when it comes to marijuana rehab centres in Thailand, starting at roughly $7,000 for a 30-day program. Of course, it also depends on your needs and the problems you want to address. They also have a fair refund policy that you can find on their page.
Hope is well worth the investment. They have a license issued by the Thai Ministry of Health and are registered with several international bodies, such as the National Association for Alcoholism and Drug Abuse Counselors (NAADAC) in the USA, the Federation of Drugs and Addiction Professionals (FDAP) in the UK, and the Asia Pacific Certification Board (APCB).
Miracles Asia, Phuket
Located on the island of Phuket, Miracles Asia is a world-class luxury rehab clinic focusing on physical and mental well-being. While they employ standard practices and treatment programs seen in other centres, they separate themselves from the rest by leveraging their surroundings and location.
Learn about the nature of addiction
A core tenet of their weekly schedule is psychoeducation, where they help you understand the nature of addiction. You can think of it as a daily class in psychology where you learn about mental health, substance abuse & addiction, and identifying and managing thought patterns and triggers. This knowledge is supported by two weekly, one-on-one sessions with your counsellor and group meetings where you interact with other residential clients and those in aftercare.
Excellent facilities
Miracles Asia is partnered with Bangkok Hospital in Phuket. Depending on your condition and severity of addiction, you may undergo detox either at the rehab itself or at the partner hospital, fully accompanied by the support team. You will also get a full-body medical checkup at this hospital during your first week – all included in the package.
This marijuana rehabilitation clinic is affiliated with Thanyapura Sports & Health Resort, where you can enjoy state-of-the-art sporting facilities for two hours a day, three times a week. From Olympic-sized swimming pools to tennis courts, spas, saunas, and gyms, there are plenty of physical workouts to add to your recovery schedule. You will also have regular beachside group meetings to discuss your progress and everything else on the picturesque shores of Phuket.
As for the rooms on-site, they are a 5-star luxury to behold that will likely your expectations. You will also find lounge areas, therapy rooms, a library, and a dining area spread over 1,300 square metres. In short, the entire atmosphere here has been meticulously designed to facilitate your progress.
Cost & license
Being a luxury rehab, the cost is higher – going upwards of $15,000. If you choose their VIP Rehab Program – designed for high-profile individuals, you can expect these prices to double or triple. The VIP program, however, serves only one client at any time, so you can expect the team's full attention.
Miracles Asia is licensed by the Thai Ministry of Public Health.
The Diamond Rehab, Phuket
Diamond Rehab is among the newest rehab clinics in Thailand. While they are not as famous as the others for the time being, they are certainly worth consideration – especially when you realise that Miracles Asia owns the clinic.
Personalised approach
As a luxury rehab clinic, they host 12 clients, thus boasting a high staff-to-client ratio. It allows them to prepare a customised treatment plan based on the severity of the addiction/mental illness and the patient's needs. The program takes into account proven theories of CBT, DBT, the 12-step Minnesota model, and mindfulness when charting the recovery course.
Therapy is a big part of rehabilitation. At Diamond Rehab, you will get three daily group sessions, four one-on-one sessions with your addiction counsellor and psychologist weekly, and one one-on-one session with a psychiatrist every two weeks. This is above and beyond the outings, meditation, yoga, exercises, spa, and sports offered at the centre.
A 5-star resort
The rehab villa overlooks the Andaman Sea, with each of the 12 spacious rooms featuring a seaside-facing private pool. It is also why they are among the costliest rehab clinics in Thailand, with prices ranging from $18,000 to $30,000 for a four-week program. Like other centres, the price includes meals, stay, treatment courses, therapy sessions, outings, and facilities.
Diamond Rehab is licensed by the Thai Ministry of Public Health.
In a snapshot
If you cannot control your weed habits or find that your cannabis use severely affects your day-to-day life and relationships, we strongly advise you to seek help from your loved ones and take the best action. In some cases, the problem can be addressed without checking into rehab, but if the drug use is far too severe, you may have to undergo rehabilitation.
Each of the cannabis rehab centres listed here is best equipped to help you overcome your addiction. For more information, you can contact them with your questions and they will get back to you quickly with how they can help you.