Northern Lights
The information presented on this page is intended solely for descriptive purposes and should not be considered as a review or medical advice. The actual effects of the cannabis strain may vary. It is important to use marijuana responsibly, as it can be addictive. We recommend that you consult a healthcare professional before adding cannabis to your health regimen.
Quick info
Distinctive terpenes
Myrcene, pinene
Helps with
Insomnia, chronic pain, spasms, loss of appetite
Awards
3 x High Times Cannabis Cup, 2 x Spanish Cannabis Champions Cup
Effects
Happy
Relaxed
Sleepy
Benefits
Northern Light, also known as NL, can be considered the indica equivalent of the award-winning sativa AK-47. A cross of Afghani indica and Thai sativa, its THC levels range from 16-22%. This almost pure indica provides a powerful body high with mental relaxation, making it a favourite among medicinal and recreational users. Owing to its popularity, you can expect NL to be available in most legal weed dispensaries in Thailand.
Onset
A true cannabis legend in every sense of the word, Northern Light has earned its fame and reputation for delivering everything that is to be expected from an indica strain. This cultivar may be named so because of how you would feel when witnessing the natural wonder of the Northern Lights in the Arctics – a zen-like calm and peace.
Northern Lights hits you fast, but unlike sativas that can overwhelm your mind, this one takes over your body. Within a few puffs, users will feel incredibly relaxed and lazy. It creates a state of restfulness that will have you glued to the couch, not wanting to leave your spot for anything. Munchies are also common with NL; you will want to set some snacks aside before you consume this indica.
The Northern Light provides not only body-numbing effects but also a small surge of mental stimulation. It does justice to its Thai lineage by inducing a dream-like euphoria and laughter, followed by a sense of sedation and leisure. Its calming effects will uplift your soul and rock you gently into a night of deep sleep.
This marijuana strain is perfect for evening use, especially after a long day at work, an intense workout session at the gym, or just for chilling and forgetting the world's worries. If you like these sedating effects, you may want to check out Granddaddy Purple.
Uses
Due to its potent body effects, Northern Lights is well-suited for chronic pain, arthritis, muscle spasms, insomnia, and appetite loss. Since it does not produce powerful cerebral effects, those with depression and anxiety may also find relief from their symptoms – but like all high-THC varieties, caution should be exercised.
Side effects
Since Northern Lights is well-known for its body effects, taking it during the day can make you lazy, sleepy, and unproductive. This aside, typical side effects such as dry mouth, itchy eyes, and dehydration can occur. In addition, some users may feel unable to move physically, but that is just the indica traits taking over.
Taste & Smell
Earthy
Pine
Citrus
Spicy
Northern Lights has a pungent smell: a harmonious blend of sweet and spicy notes. Piney and earth-like flavours dominate the smoke, while experienced smokers may also detect hints of citrus. You can discover more strains with similar flavours in our collection.
Looks-wise, NL displays a dark green shade (imagine olives) with subtle appearances of blue and purple tints – all covered by trichomes and pistils.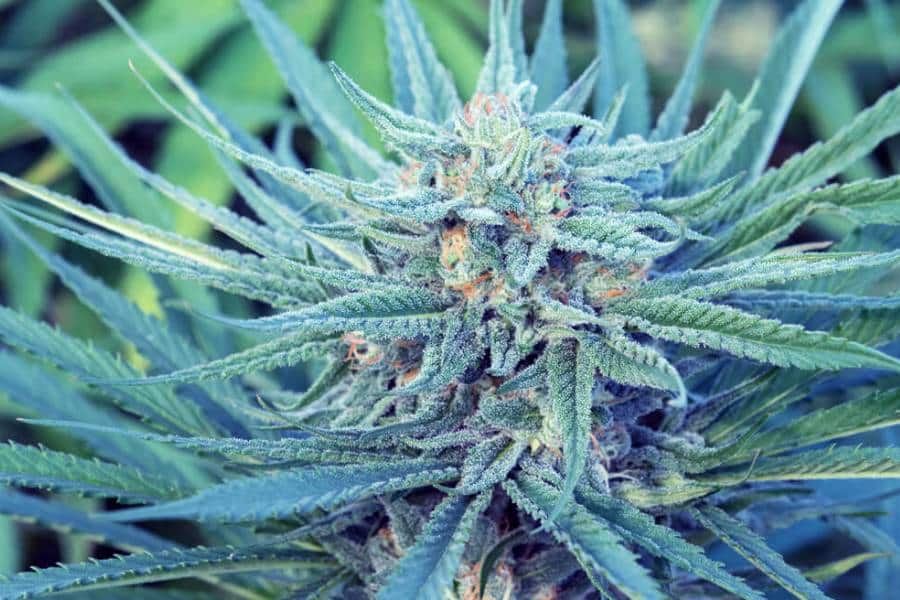 Origins of Northern Lights
The Northern Light weed strain we have today results from years of effort and perfection. Its origins may seem unclear to many, but there is a commonly-accepted story.
The original NL first hit the scene in the 1970s when a man known as "The Indian" grew 11 varieties of pure Afghani indicas on an island in Seattle, Washington. Then, in the mid-80s, the strain travelled to the Netherlands, where the "King of Cannabis," Neville Schoenmaker, worked on the original cultivars to produce new varieties – the one with the mix of Afghani and Thai landraces. Eventually, this potent cross of legendary landraces entered the markets and became an instant hit.
Growing conditions
Northern Lights is an easy-grow indica with a flowering time of just 6-8 weeks. When grown indoors, Northern Lights can yield up to 500-600 grams per square meter, while outdoor grows can produce up to 550-700 grams per plant. Since it grows short and bushy, it is ideal for growing in places where space and privacy are essential. This strain is also highly resistant to pests and mould and does not require much maintenance. Northern Lights will bless beginner and experienced growers with sticky, fluffy buds in optimal growing conditions.