Charlotte's Angel CBD
Consuming marijuana can be addictive and responsible use is strongly encouraged. The content on this page is for information purposes only and does not comprise medicinal advice. If you are looking to supplement your health routine with cannabis, consult a doctor.
Quick info
Distinctive terpenes
Pinene, myrcene, caryophyllene
Helps with
Pain relief, muscle spasms, anxiety, stress
When to use
Day time/night time
Awards
Highlife Cannabis Cup, CBD Rich Cup
Effects
Uplifting
Relaxed
Happy
Focussed
Benefits
Charlotte's Angel is a must-try for those who want to experience the benefits of cannabis with no psychoactive effects. This cannabis strain contains high levels of CBD and trace amounts of THC, outnumbering the high-causing compound roughly 15:1. It is famous among medicinal and recreational users, offering relief from anxiety, pain, and inflammation.
Onset
Charlotte's Angel CBD kicks in like any other marijuana strain, but its effects differ from THC-heavy flowers. Instead of producing an intense mental high, this variety delivers a calming and relaxing high.
Feelings of uplift and happiness are common with this CBD bud. You may feel energised and mild euphoria – possibly due to the plant's sativa genetics, but that will not translate into the psychedelic trip you would expect from a strain like Purple Haze. Instead, you remain fully functional throughout the noticeably pleasant and peaceful experience.
Owing to the unique terpene profile of Charlotte's Angel, you may also feel more creative or focused without the effects of THC. The strain also has a soothing effect on the body, which can help relieve pain and promote restful sleep.
The strain is well-suited for consumption any time of the day as it does not impair your abilities.
Charlotte's Angel CBD is also a good way to introduce someone to cannabis, thanks to its rich, delightful taste without the stoned sensation. You can check out other CBD varieties to try or if you want some THC, then you may browse through our list of cannabis cultivars.
Uses
Being a CBD-dominant variety, Charlotte's Angel may help with various ailments ranging from chronic pain, stress, anxiety, insomnia, muscle spasms, and fatigue to neurological disorders. Epilepsy is another condition that may be treated with this CBD strain.
Do note that if you want to use this flower for your medical needs, do so under your doctor's guidance to get the best results. You can also learn more about cannabidiol to understand this compound better.
Side effects
Common side effects – minimal compared to high-THC strains – are similar to other marijuana varieties – cottonmouth and dry, itchy eyes – which are easily manageable.
In rare cases, users may feel more anxious with mild headaches and dizziness – which can be relieved by reducing the dosage or stopping the consumption.
Taste & Smell
Pine
Citrus
Diesel
Earthy
Charlotte's Angel CBD has a pungent aroma, dominated by diesel, citrus, and pine scents. It also has an earthy character that may be expressed in the form of woody and spicy notes. Such a broad profile can be attributed to its unique mix of terpenes, featuring limonene, myrcene, pinene, and caryophyllene.
The taste, however, is quite surprising as it is smooth and flavourful. Fruity undertones – combined with a touch of earthiness – make the smoking experience a pleasant one.
Appearance-wise, it looks like your average cannabis flower with bright green leaves covered by orange pistils. There are no trichomes, which is unsurprising as it contains very little THC. The magic of this flower is not in its looks but in its cannabinoid profile.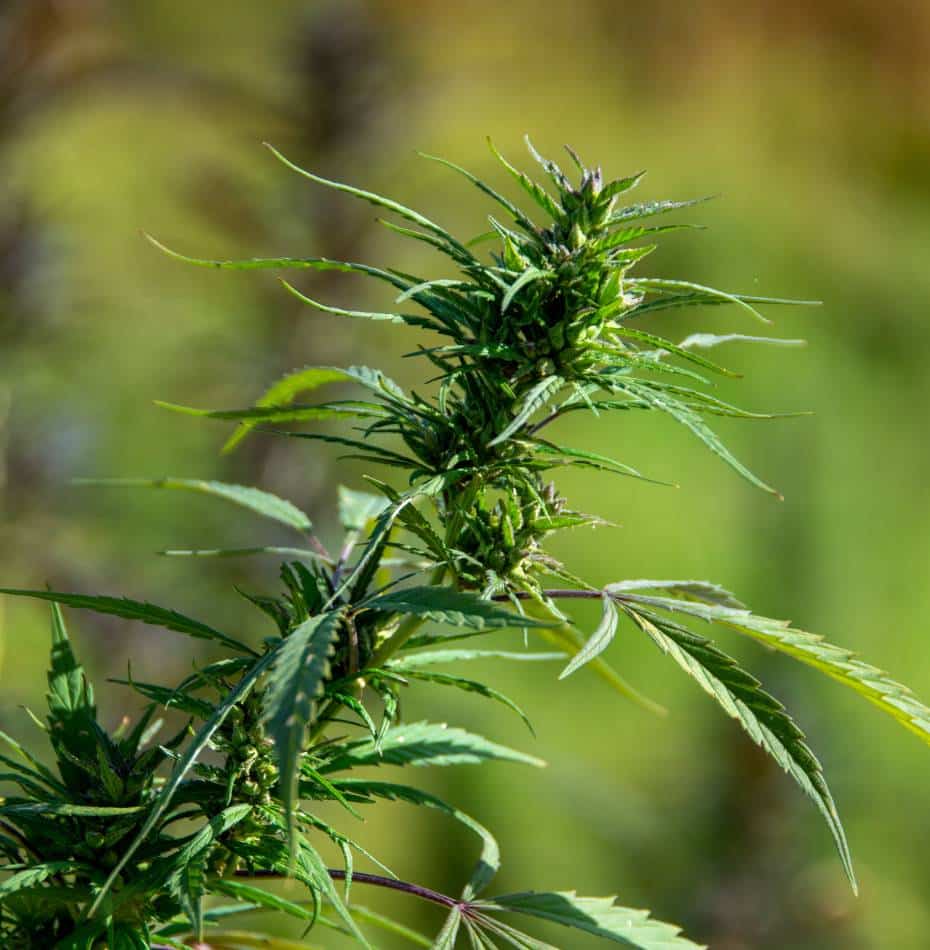 Origins
Charlotte's Angel CBD is the result of a breeding project undertaken by the Dutch Passion cannabis seed bank. A cross between Red Angel and Dutch Charlotte, it drew its inspiration from the iconic Charlotte's Web strain. This high-CBD low-THC variety was cultivated in the United States with therapeutic-without-the-psychedelic effects in mind. Both strains share the name "Charlotte" in honour of Charlotte Figi, a young girl who used Charlotte's Web-derived CBD oil to alleviate her epilepsy symptoms. This success led to the creation of other CBD varieties for medicinal uses, with the two Charlottes showing the way.
Growing conditions
CBD Charlotte's Angel grows like a full-fledged sativa plant, requiring ample space, attention, and expertise. If you are a beginner to growing cannabis, perhaps this is not the strain to try for the first time. This hemp-like variety can grow indoors and outdoors and has a flowering time of 9-12 weeks. The buds tend to be large and dense, requiring support when nearing the end of the flowering stage. It offers a bountiful yield – 400-500 grams per square metre indoors and 500-700 grams per plant outdoors.