CBD & THC Gummy Reviews Thailand 2023
Thailand 2023
Experience the delightful world of cannabis-infused gummies with our range of tried and tested products featuring different flavours and effects, all under 400 THB. All products are delivered within 72 hours from the most reliable and trustworthy cannabis stores in Thailand.
FAQ
Are cannabis gummies legal in Thailand?

Yes, as long as the THC content is under 0.2% of their total weight or less than 1.6mg THC per piece. Please note that these laws are subject to change in the future.

How long do cannabis gummies stay in your system?

Chronic users may have THC from the gummies present in their system for up to a month, while occasional users may clear it in one to two weeks, depending on THC consumption.

What is the shelf life of gummies?

Since these are similar to candies, properly made cannabis gummies can last for a long time, anywhere from 6 months to a year. Storing them properly can also prolong their expiration.

How to store weed gummies?

For best results, store your marijuana gummies in an airtight container in the fridge or in a cool, dark spot away from heat or sunlight. Store them in a location that is not easily accessible to children or people who may confuse them with regular candies.

How long do gummies take to kick in?

It can take anywhere between 30 minutes to a few hours for you to feel the effects. It also depends on the metabolism, tolerance, and cannabis sensitivity of the person taking them. After eating, please wait for some time before taking more gummies.

What is a good dose for a beginner?

When we try the products, we always follow the instructions on the packaging. As a rule of thumb, start low and gradually work upwards. You may start with 3 mg of THC to see how you feel and then go from there.

Do not mix with alcohol.

How long do gummies last?

Depending on the dosage and tolerance to cannabis, the effects can last anywhere from 2 to 12 hours or more.

Where can I buy gummies in Thailand?

We have compiled a list of leading online cannabis stores in Thailand where you can buy gummies, with Bloom being the industry leader.

Are there any after effects?

After the peak, you may feel some after-effects like drowsiness, mild headaches, or difficulty concentrating for up to 24 hours or more – depending on how much you ate.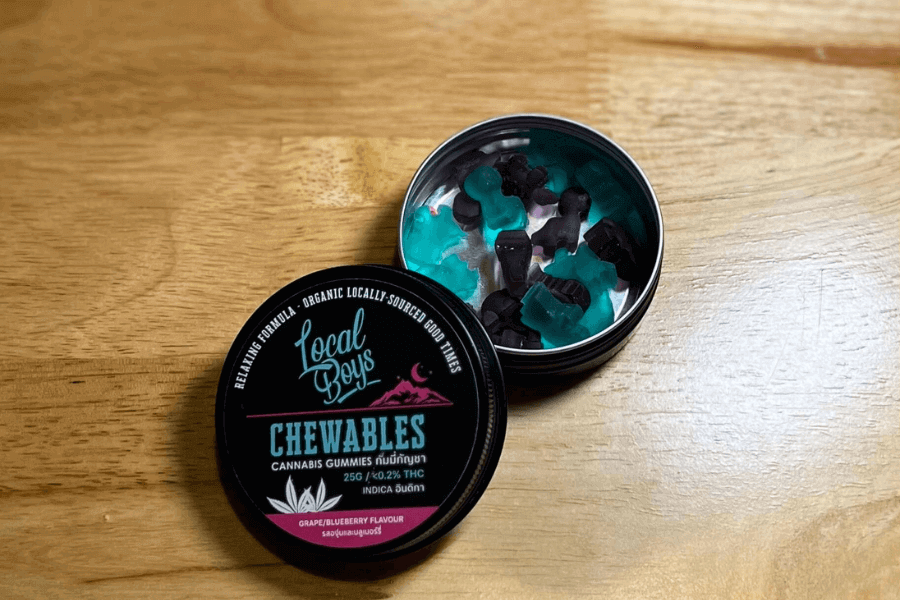 Local Boys Chewables – Indica 40mg THC
Best for pain and sleep.
Price: 359 THB
Quantity: 20 pieces
Concentration: ~2mg/piece
Flavour: Grape & blueberry
Suggested use: Pain & sleep
Suggested dose: 1-3 gummies for beginners, 4-5 for experienced users
Local Boys Chewables is more suited for those who want to use cannabis for pain relief – without getting too high. Its unique formulation makes it better suited for treating pain symptoms.
Beginners may take 2-3 gummies, while seasoned users with a higher cannabis tolerance can go up to 4-6. You may want to take it in the evening, on a day off, or after you have had too intense of a workout.
The high comes in a nice, subtle manner, and the experience can last 6-7 hours. However, you will not be blazed for this entire time – it will keep you grounded and relaxed, during which your pain may subside. It may also help you fall asleep easier than usual.
Local Boys Chewables – Sativa 40mg THC
Best for a creative high.
Price: 359 THB
Quantity: 20 pieces
Concentration: ~2mg/piece
Flavour: Pineapple & strawberry
Suggested use: Creative, energetic
Suggested dose: 1-3 gummies for beginners, 4-5 for experienced users
The Local Boys Chewables also comes in the sativa variant – and this is more suited for a party, creative high when you want to get things done and tap into the craziness of weed.
With these sativa cannabis gummies, you may not experience pain or sleep relief, but your mind will be firing on all cylinders. If you are looking to party or finish that assignment on time with the help of weed, this is the product to consider. You may think of it as eating a sativa flower.
The Local Boys Chewables are the flagship products of Bloom – a leading cannabis brand in Thailand. The company is big on product quality and consistency, which is also evident from its loyal customer base and positive reviews. In Weed Reviews' books, their products are all aces and highly recommended for newcomers and seasoned users.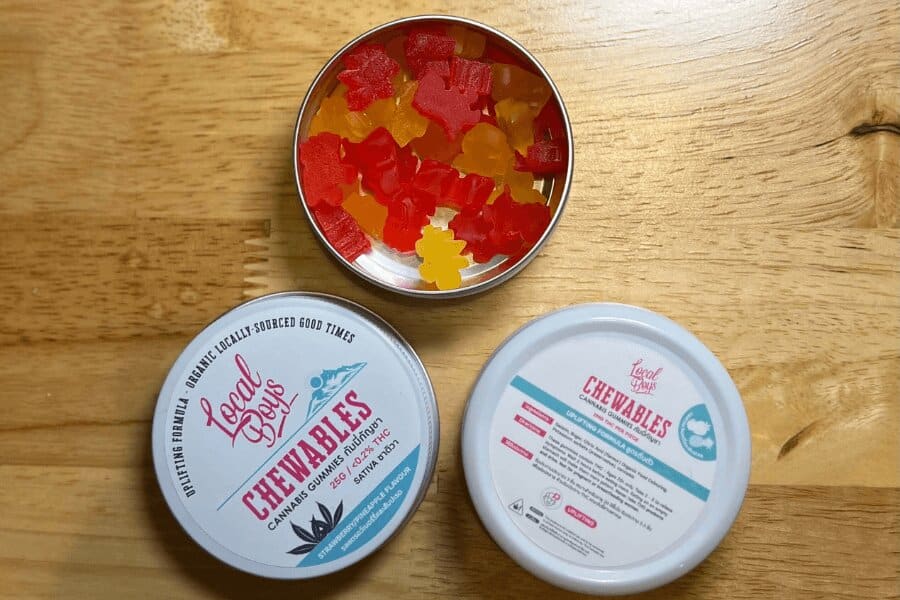 ---
Best online store for gummies
We have reviewed over 10 different online cannabis shops in Thailand. Some are best for buying weed, others for edibles. Bloom is the absolute best store to buy gummies, featuring different flavours, third-party lab test certifications, fast shipping, and reliable customer support.

Best store for CBD oil & edibles
Visit store
T&C apply
When shopping at Bloom, you agree to the cannabis laws of Thailand.
Chanabis CBD Gummies
Best CBD gummies
Price: 399 – 499 THB
Quantity: 20
Concentration: 15 mg/25 mg CBD per piece
Flavour: Mango & Lychee, Blueberry
Suggested use: Relaxation, anxiety relief, sleep
Suggested dose: 1/2 to 1 gummy for beginners, 1-2 for experienced users
Chanabis CBD Gummies come in two dosage variants – 15 mg and 25 mg – and are the perfect solution for those who want to experience the benefits of cannabidiol without the psychoactive effects of THC.
These gummies are ideal for those who suffer from anxiety, stress, or pain, as they provide relaxation and relief without making you feel high. Our reviewers noticed a tangible effect within an hour of taking the gummy (15 mg). It made them more focused and alert, which helped them finish their daily tasks with ease.
That said, one of our members was trying CBD for the very first time, and it did give them mild headaches – which lasted for some time. When they tried again after a few days, they did its ability to make them more calm and ease their anxiety.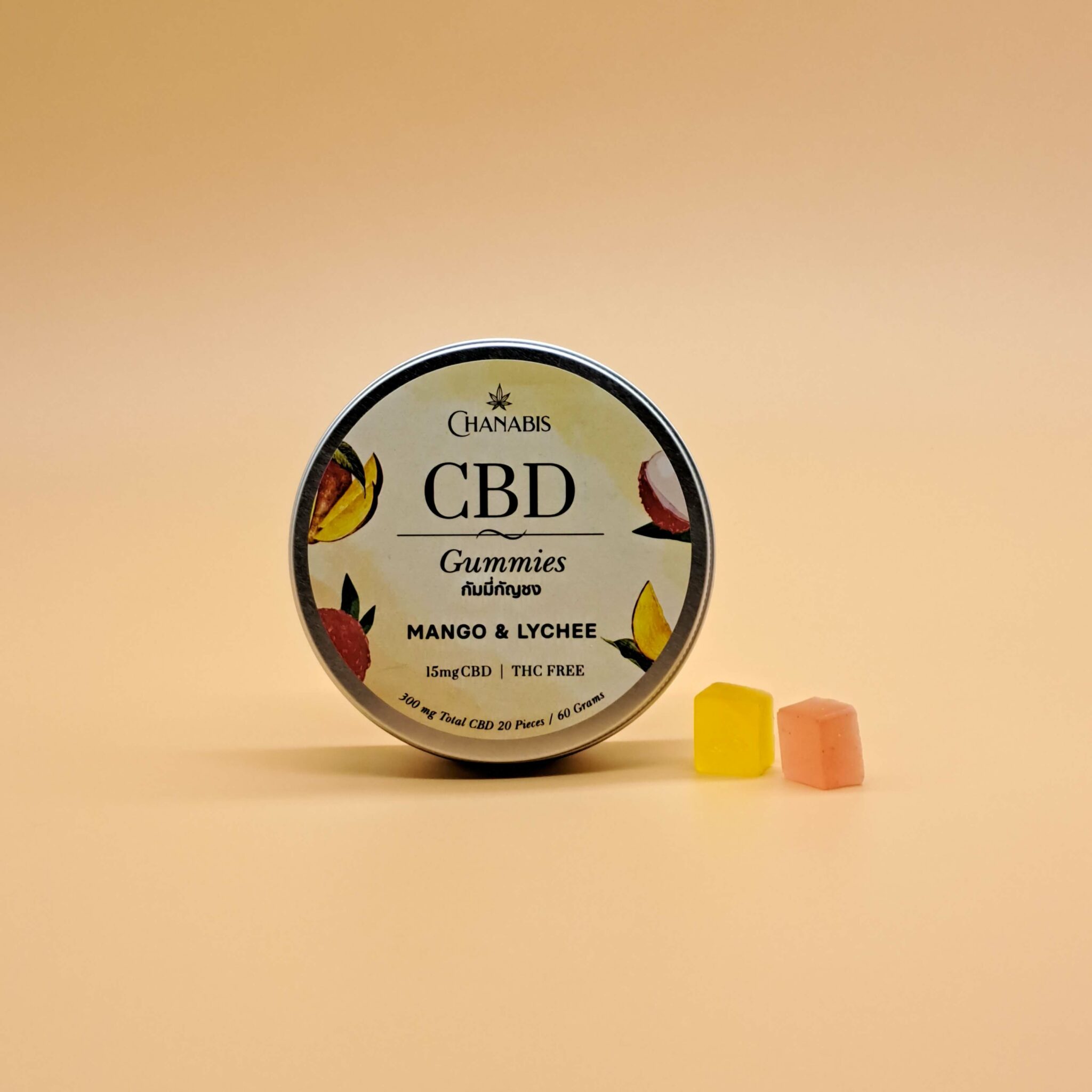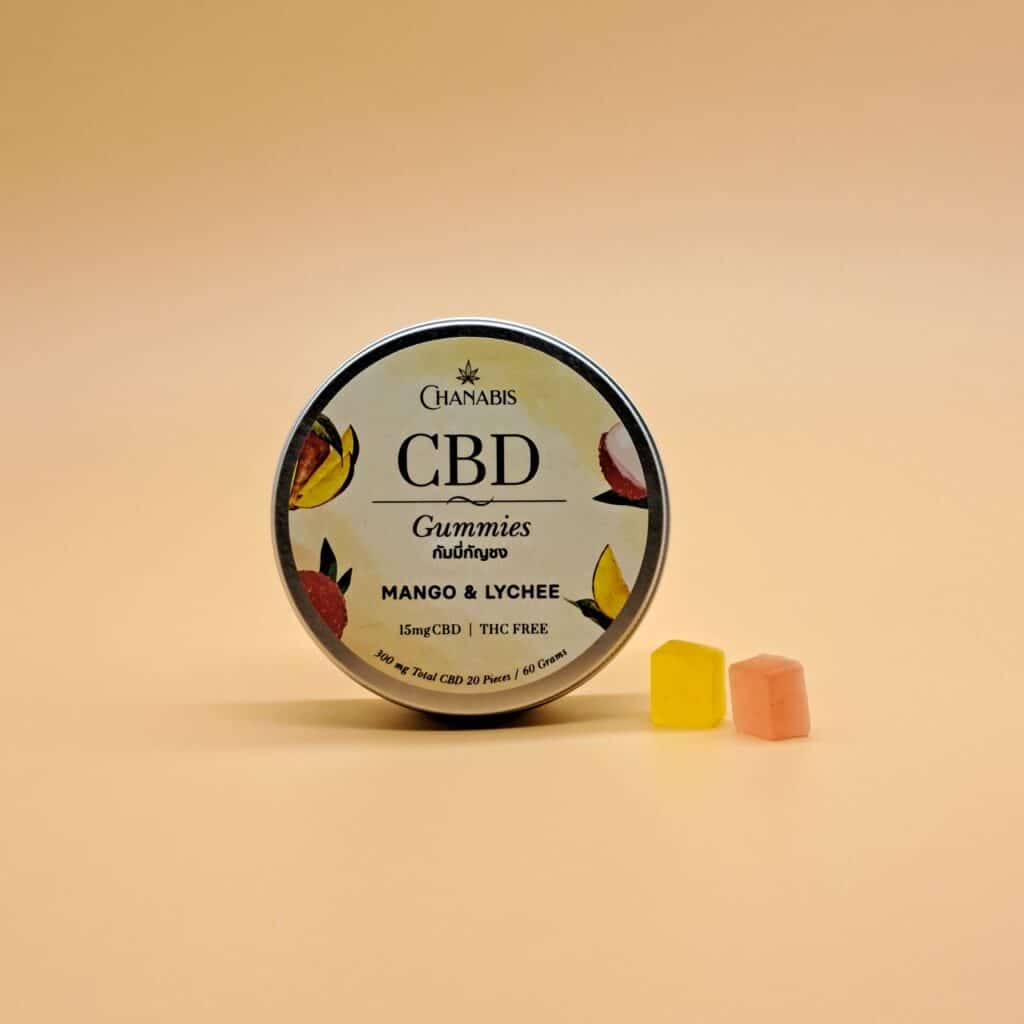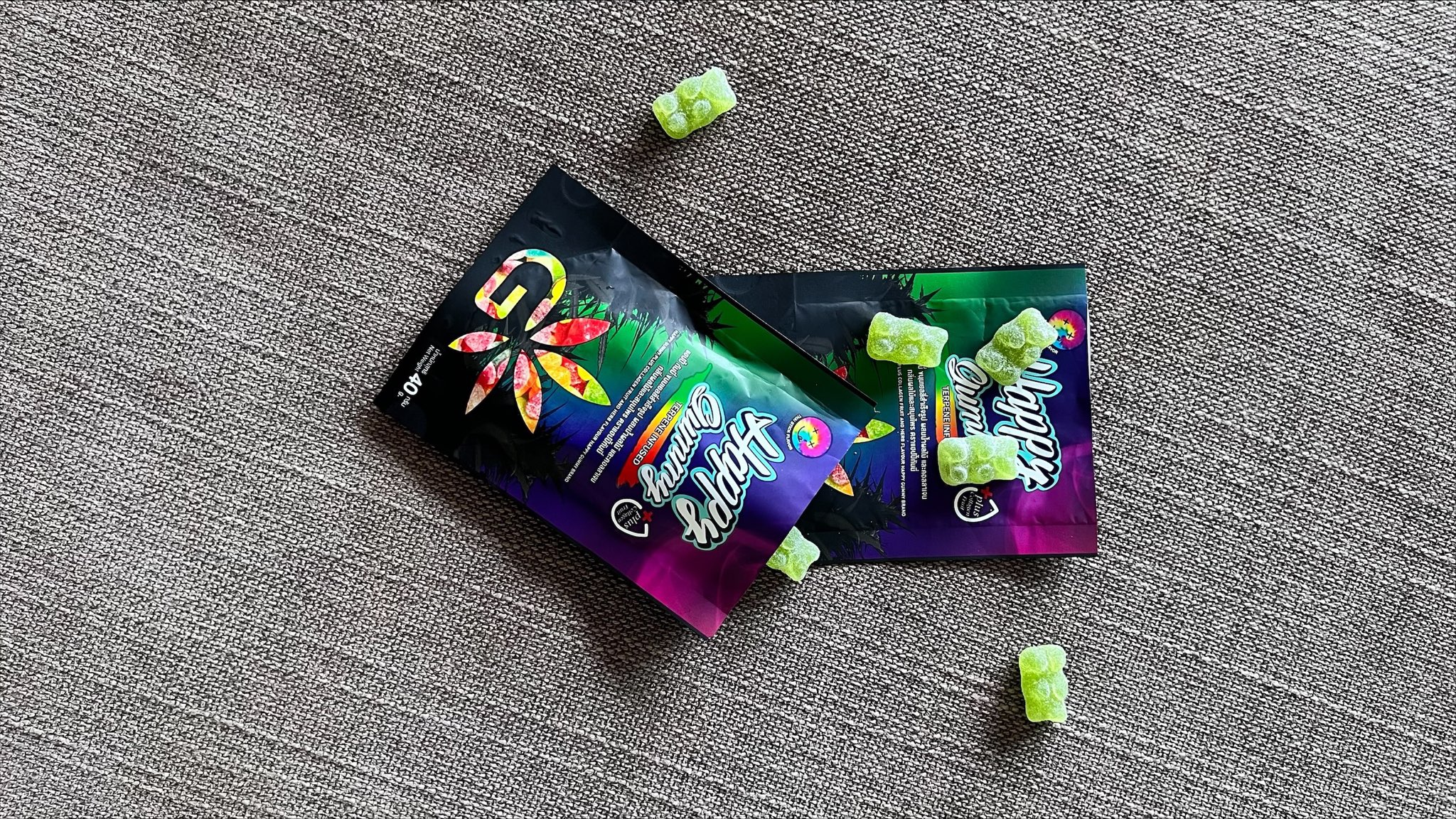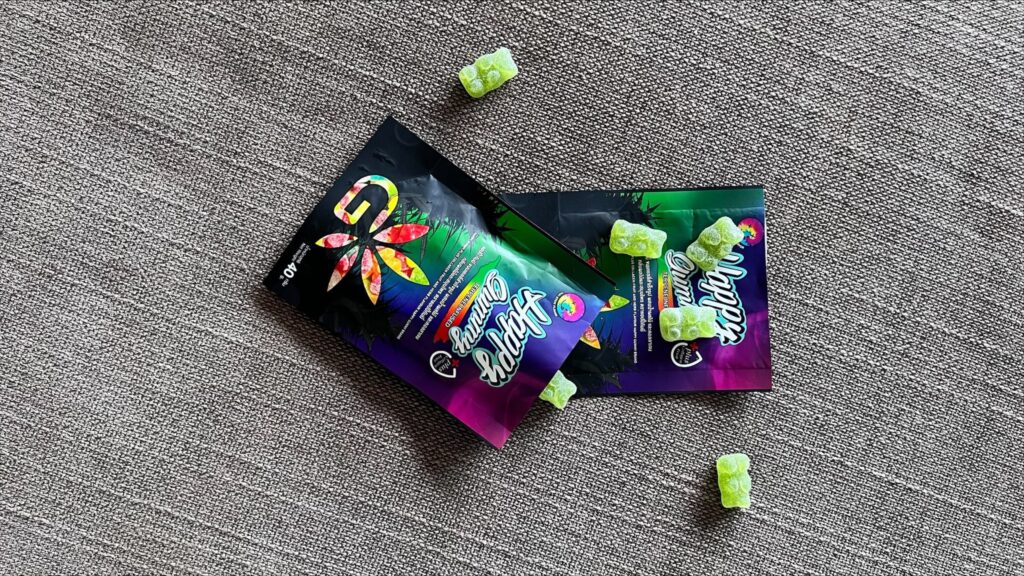 Happy Gummies – Terpenes Infused, THC Free
Rich in collagen and terpenes
Price: 50 THB
Quantity: 40 grams; 10-15 pieces
Concentration: ~1970 mg collagen per packet, no CBD or THC
Flavour: Fruit & herb
Suggested dose: 2-3 gummies
Happy Gummies is the creation of Neribana – the same brand behind the alcohol-free Soju Cannabis drink which is commonly available in Thailand.
We find this to be a rather unique product, given its curious combination of collagen peptides with cannabis terpenes. Combining collagen for skin and joint health with terpenes for antioxidants and anti-inflammatory effects can offer therapeutic benefits.
Our reviewer tried three of these before work and didn't notice any significant effects. Unlike some other cannabis gummies, these didn't seem to provide benefits like better sleep, increased focus, or pain relief.
Happy Gummies has a nice sweet & sour taste – much like the sour/sweet candies you find in the market. There is a subtle hint of cannabis flavour – which will seem herbal if you have never tried marijuana before.
You can munch on these like your everyday candy and take pride in knowing that you are giving your body some collagen and terpenes in the process. At its current price, these gummies are quite affordable and suitable for regular use.
Caution
The gummies mentioned below contain THC over the prescribed legal limit of 1.6 mg THC per unit. As a result, they are not deemed legal as per the present Thai marijuana laws. Weed Review recommends exercising caution when buying products outside the scope of the law.
---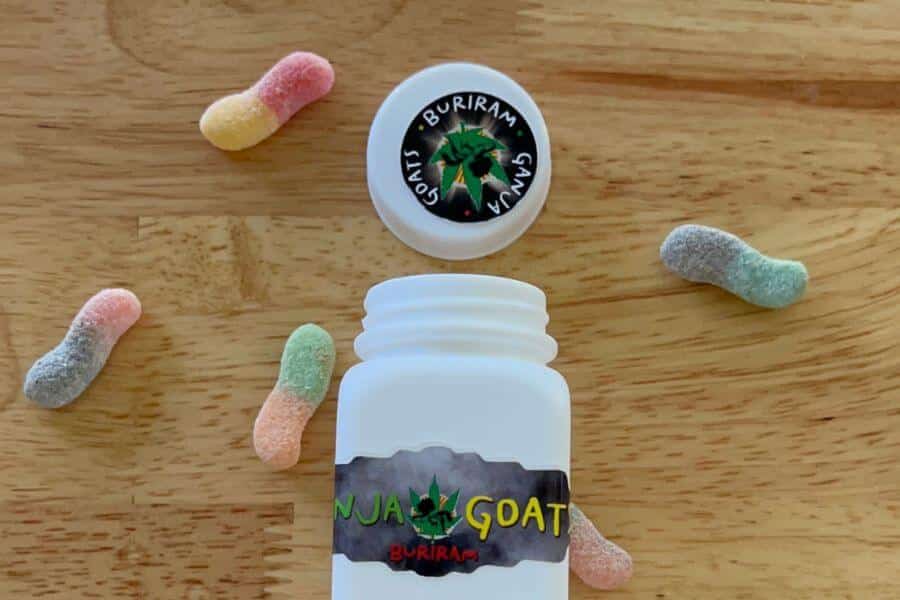 Ganja Goats THC Gummies – 150mg THC
Gummies for experienced users/parties.
Price: 299 THB
Quantity: 10 gummies
Concentration: ~15 mg/piece
Flavour: Sweet & sour
Suggested use: Pain relief, creativity, partying
Suggested dose: 1/2-1 gummy for beginners, 2 for experienced users
If you have built your cannabis tolerance to an extent where smoking a joint doesn't do it anymore, you may want to consider the THC gummies by Ganja Goats. Packing up to 15 mg THC in every gummy, a couple of these are all you need to bring back that high from your early days – when a few puffs would have you on cloud nine.
These are multi-flavoured fruit gummies where sourness seems to be a signature taste, much like sour candies. There is not much to say in terms of the texture – it is non-sticky and easy to chew and swallow. However, you may want to store it in a cool place as too much heat can cause them to melt and become a sticky mess.
The effects, like most gummies, tend to vary from person to person and depend greatly on the amount consumed. A couple of these THC gummy worms can induce relaxation, euphoria, and increased focus. If your tolerance is low, just 1 gummy is sufficient to get you stoned – without overwhelming your senses. It can also help with pain and sleep. You may feel a tingly sensation all over your body, unable to move. But don't worry – THC is taking hold, and this couchlock feeling will fade.
For more intense effects, 2 gummies are an excellent place to start. Higher doses are recommended only if you are a seasoned user of edibles. If you take more at the start of your edibles journey, you will have an unpleasant experience.
Lastly, at just 30 THB per gummy, Ganja Goats is an absolute bargain – you get a more thorough high compared to smoking cannabis for less money.
How Weed Review chooses the best cannabis gummies
Since no cannabis-infused gummies have been approved by the Thai Food & Drugs Administration (FDA), it is important to research to find a quality product.
Our editorial team has tried, tested, and reviewed all the gummies you see here to make it easy for you to shop. We have gone the extra mile to ensure our selection of products will satisfy your gummy requirements. The products were carefully chosen and vetted based on the key indicators of safety, legality, quality, transparency, and overall experience.
Using gummies wisely
Gummies can be tricky to manage; here are a few things you may want to know.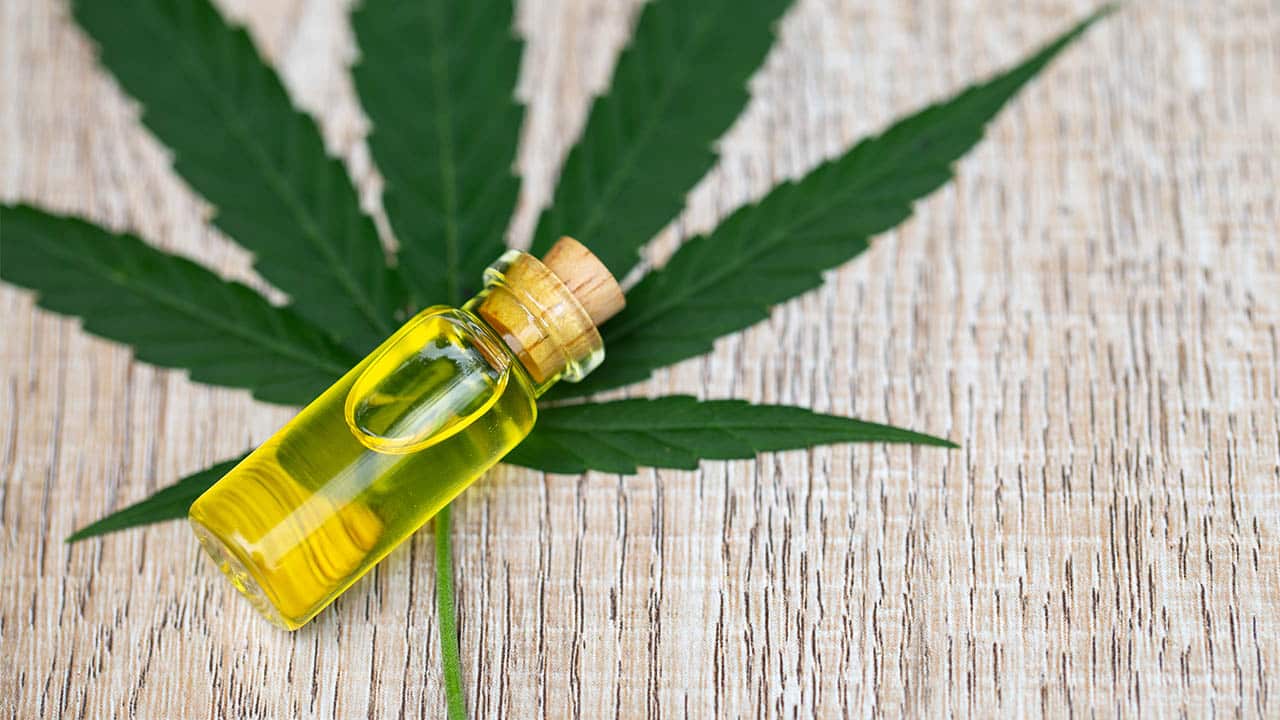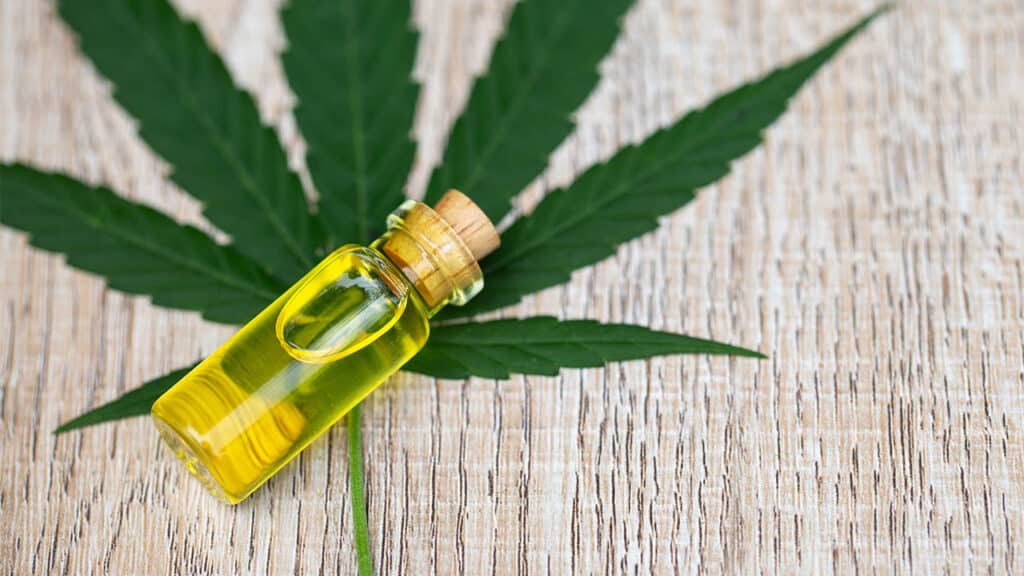 Dosage
How much to take for the first time? 3-5 mg is a good place to start.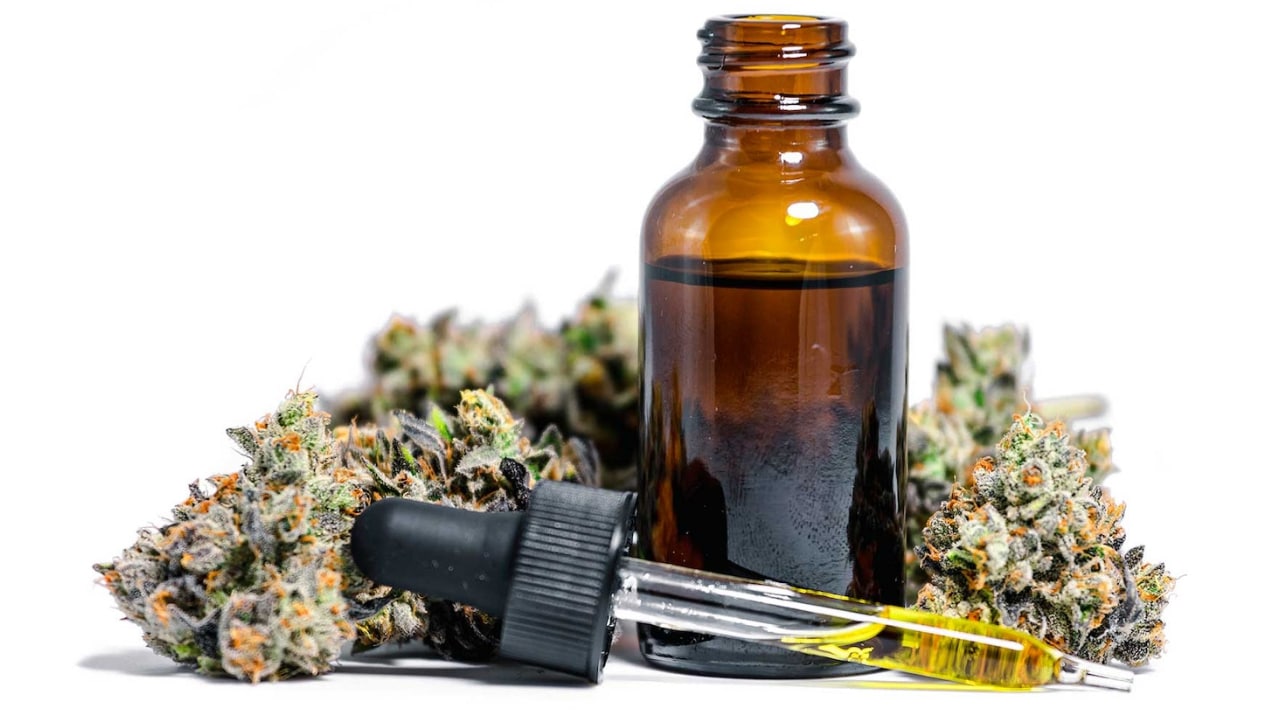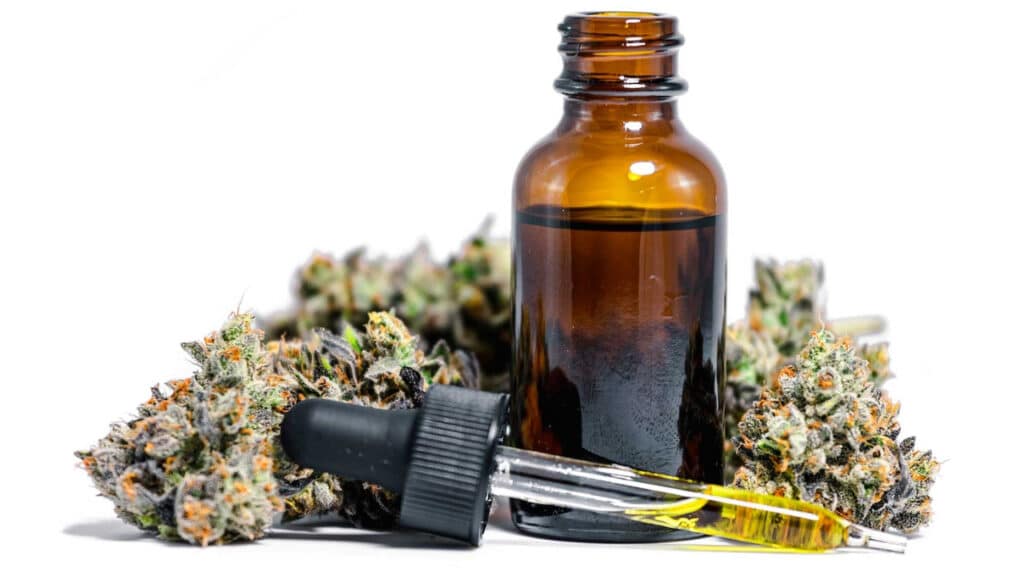 Microdosing
Maximising productivity with minimal amounts. Find out why gummies are well-suited for a good time.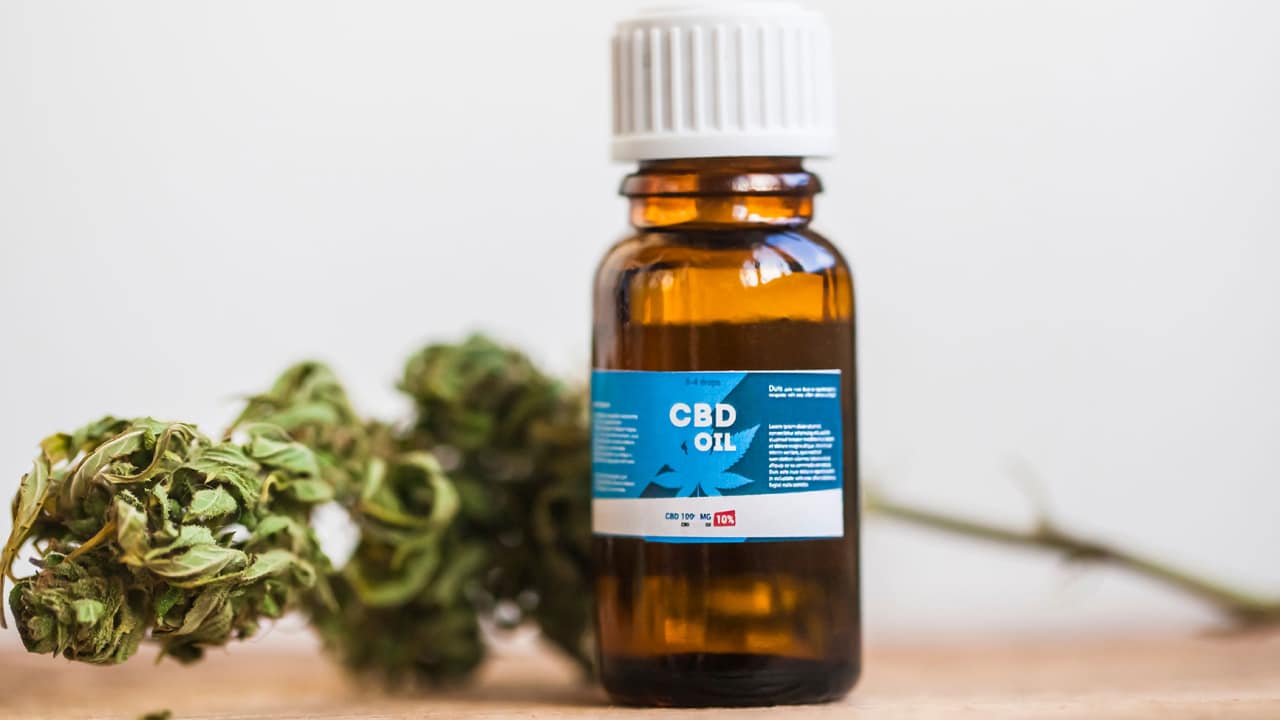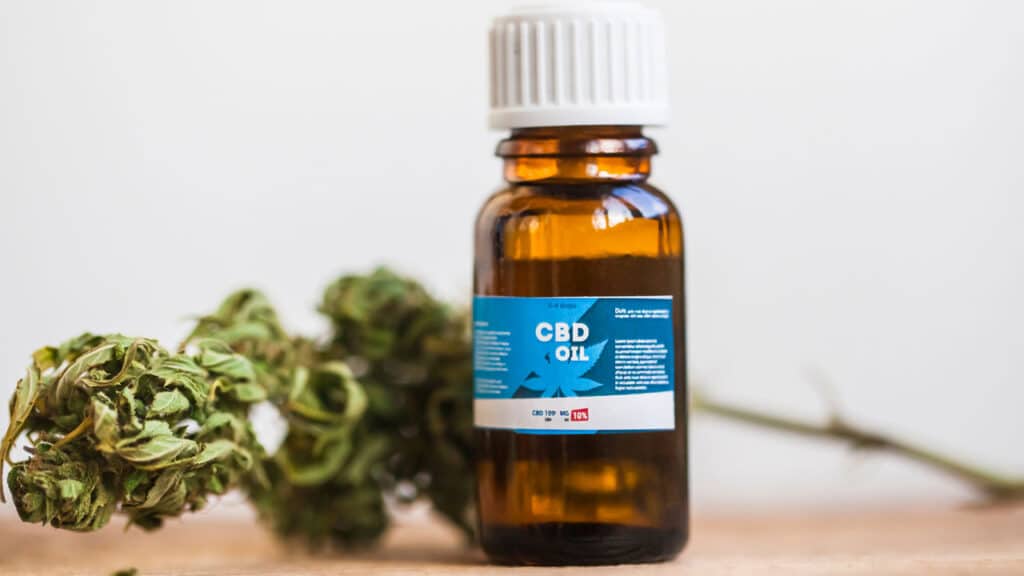 Adverse effects
Depending on how much they eat, some people may have an unpleasant experience.
What are CBD gummies?
CBD gummies and edibles are becoming fairly popular in Thailand. Cannabidiol has led the way to cannabis legalisation in the country – mainly due to its non-psychoactive, non-high nature. CBD delivers the health benefits of marijuana without the high.
That's why more and more people are looking to add CBD to their daily routines. In addition to tinctures, CBD weed edibles such as beverages, popcorn, honey, tea, and gummies are easily accessible.
Chanabis dominates the industry with its Blueberry and Mango & Lychee flavoured CBD gummies. Each gummy contains 25 mg of CBD isolate and 0% THC. With time, we can expect more brands to add CBD jellies and gummies to their product line.
What are THC gummies?
THC gummies work exactly like your regular edibles. They are dosed with THC as per the concentration mentioned on the product label. If you want to consume THC daily without the hassle of smoking or rolling a joint, THC gummies are a good choice.
THC gummies can effectively relieve chronic, severe pain and ease inflammation and stress – if eaten responsibly. Take too much without waiting for the first ones to kick in, and you will be in for a wild ride.
Side effects of gummies
Depending on if you choose gummies that only have CBD or if you buy a gummy with THC as well, the side effects will differ. Most people do not feel it, newcomers may experience a few if they eat a lot. In either case, they pass with some time. Nonetheless, it is a good idea to know about the potential side effects of ingesting weed.
| CBD gummies | THC gummies |
| --- | --- |
| Dizziness | Whats mentioned for CBD gummies as well as: |
| Fatigue | Anxiety and panic attacks |
| Dry mouth | Hallucinations |
| Feelings of discomfort | Paranoia |
| Stomach upset | Impaired motor ability |
| Diarrhea | Drowsiness |
| | Confusion |
| | Agitation |
| | Groggy |
Weed Review stresses that these side effects are not the only one that can occur through the consumption of CBD or THC as the effects vary from person to person. However, the more THC you ingest, the more intense the effects will be.
These side effects and experiences also depend on:
Metabolism
Cannabis tolerance and sensitivity
Bodyweight
Digestive absorption
In any case, you should be careful to follow the instructions for consuming the product. It is clearly stated in the product description how many you can take per day. There is no reason to over-consume to see what happens.
If you are also on medication, consult your doctor before adding cannabis gummies to your wellness regimen, as it can interfere with your medicines.
Finally, it should be pointed out that you should be careful when handling cannabis gummies. If you have children at home, you should always make sure to hide the bag in a safe place. This is especially true for small children, who tend to try to eat most things that look edible.
Related Posts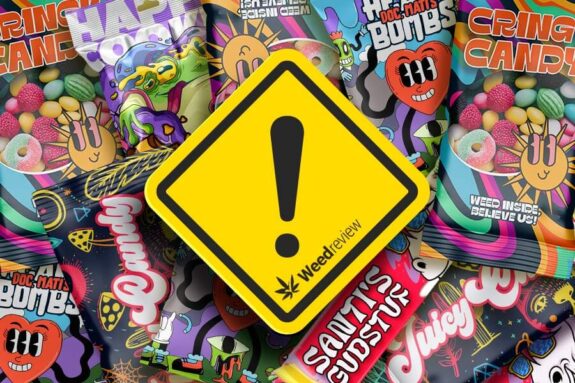 The market has seen a dramatic influx of illegal products since cannabis was legalised in…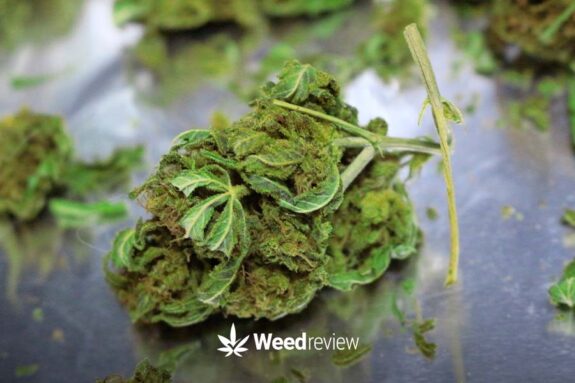 Decarboxylation is a crucial process in medical cannabis consumption that transforms the raw plant material…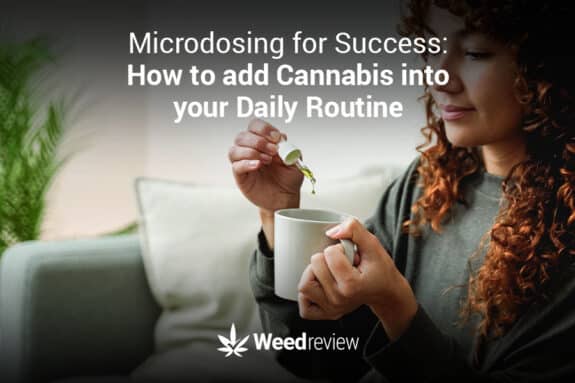 Everyone knows that marijuana gets you high – sometimes to a point where you may…